Hello New Gear – June 2019
Hello New Gear – June 2019
We're back for some more "nerding out" when it comes to fresh & innovative musical gadgets! The June 2019 edition of Hello New Gear is bound to get you excited. Well, you be the judge and leave us a comment after reading. 🚀 
---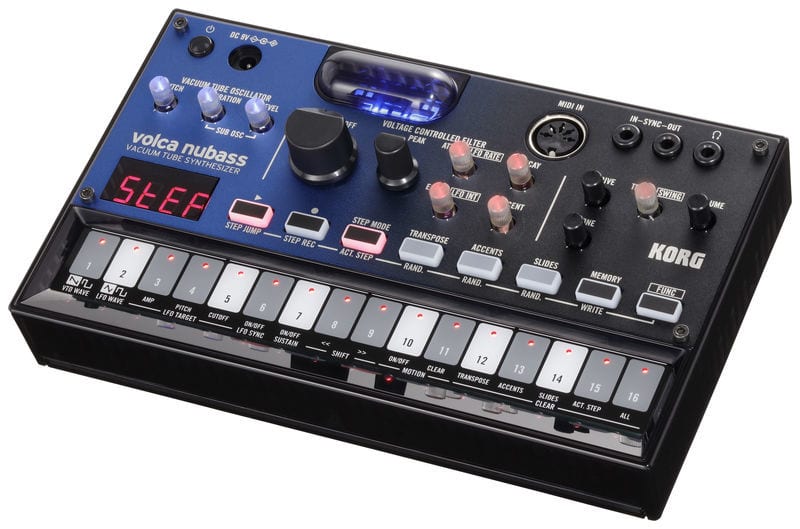 This new member of the Korg Volca family is an analogue monophonic bass synthesizer with a tube oscillator and a sub oscillator (one octave lower). It features an analogue drive circuit with tube distortion and classic ladder filter design which allows to create typical acid sounds and much more.
Price €195 (in stock August)
---

The Mooer GE 300 is a multi-effects processor with an integrated ToneCapture feature with 4 modes (Amp / Stomp / Guitar / Cab) for capturing the sound of your favourite gear! It has an astounding 108 high quality amplifier model simulations, 43 IR (impulse response) speaker cab simulations, support for additional 3rd party impulse responses (IRs, 2048 pts.) via MOOER STUDIO software, integrated 3-voice synth engine, 164 high quality effects, 30-minute Phrase with half time and reverse effects, 256 user presets, MIDI compatible, USB connectivity for using as recording interface, and much more. Wow, OK, time to breathe…
Price €749
---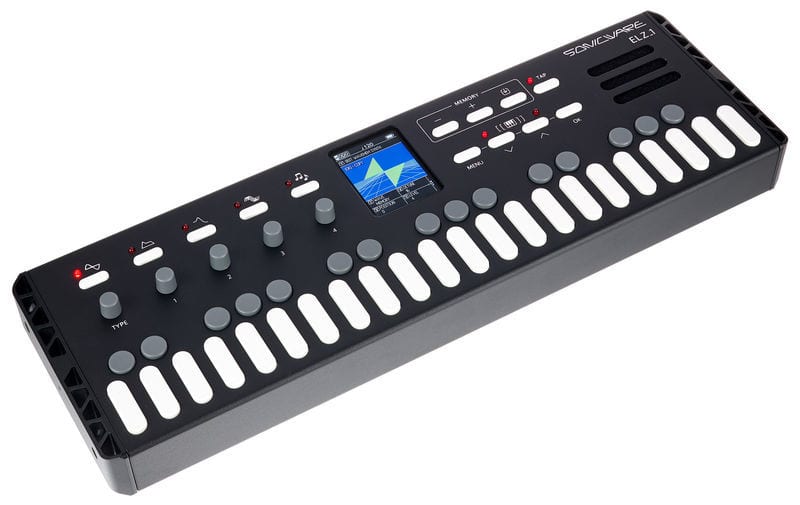 Sonicware's ELZ 1 is a compact synthesizer, perfect for mobile use. It can be run using several different sound engines: FM Synth (4 operators with 31 algorithms, feedback and de-tuning), 8Bit WaveMem Morph (morph between up to 3 waveforms / custom waveforms), DNA Explorer (extract and generate waveform DNA from audio), SiGrinder (granular synthesizer), Standard OSC (sine, rectangle, triangle and sawtooth), Low-Bit OSC (sine, rectangle, triangle and sawtooth), Custom OSC (blend between 2 oscillators), Masked Noise (incorporates noise into basic waveforms) and Sand Flute (inspired by Desert Wind). It has internal effects, an arpeggiator, built-in speaker and can be powered with either a 5V DC power supply (not included) or 4 AA batteries.
Price 

€529
---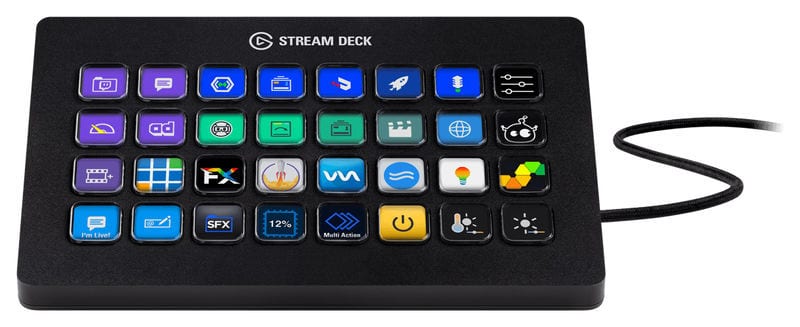 The Elgato Stream Deck XL is a USB 3.0 controller with 32 customisable LCD buttons, ideal for controlling DAWs via shortcut assignment. You can assign fully customisable icons or ready-made ones. This device, which in the past was mainly used by streamers, can be used by music producers, artists, content creators, editors and people from all kinds of creative industries to streamline their daily workflow. It includes a magnetic stand, USB-C to USB-A cable and quick reference guide. It is compatible with Windows 10 (64-bit) and macOS 10.13 or newer. This video explains more…
Price €241
---
The Rode Wireless GO is an ultra compact and featherlight digital wireless microphone system which uses new Røde series III 2.4 GHz digital transmission. The clip-on transmitter has a built-in mic (omni capsule) and also a 3.5 mm TRS jack for external microphones. Its transmitter range is up to 70 meters. Some convenient features on the clip-on receiver are its camera shoe mount and a switchable 3-level output pad (0 dB, – 6 dB, -12 dB). Both components have built-in rechargeable LiPo batteries for a battery life of up to 7 hours, charged via USB-C. With its crystal clear sound you can't go wrong with this product!
Price €199
---