Hello New Gear – August 2019
Hello New Gear – August 2019
Hello New Gear August edition is here! We can't believe it's August already either, time flies and times change, and new inventions and innovation emerge. That's why we are here, ladies and gentlemen, to announce some of humanity's finest musical inventions. So sit back, relax and read on… ?
---
These beauties are updated models of a popular, top-of-the-line acoustic amp series which is now Bluetooth ready! Since these amps are popular amongst acoustic guitar players and singers, the Bluetooth feature is very practical because it allows you to play the backing track (instrumental music) from your smartphone or laptop. Classic amps which have been improved by leaps and bounds. Check out the video below for more features: 
---
This is one of the most revolutionary stage lights on the market. Versatile, powerful, luminous and fun! Its LED wash moving head is smooth, fast and accurate and now features a specially developed zoom lens for even more mind-blowing effects. Get ready for your live show to be taken to the next level!
Price €1,085
---
Now you can experience your kazoo electrified! Fitted with a professional dynamic pickup, 60-inch cable and a 1/4-inch jack this mouth instrument can be plugged into effect pedals, amplifiers, live sound boards and USB interfaces allowing you to experiment and have hours of fun! Kazoos have never been so versatile until now!
Price €22
---
What makes the new KeyLab 88 MkII so great? Well, besides being super feature rich, it feels, unlike any other keyboard on the market, so much like a real piano, with its 88 weighted keys and is sturdy aluminium housing with wooden side panels. It's compatible with all major DAWs through the use of magnetic overlays, which make it simple to map the physical controls to your virtual ones. Its physical controls include: 16 illuminated pads (with Chord Memory Function), 9 faders, 9 rotary knobs, LCD display, transport section and a pitch/modulation wheel. The KeyLab 88 MkII's groundbreaking feature is that it allows you to control modular synths via 4 CV/Gate connections!
Price €899
---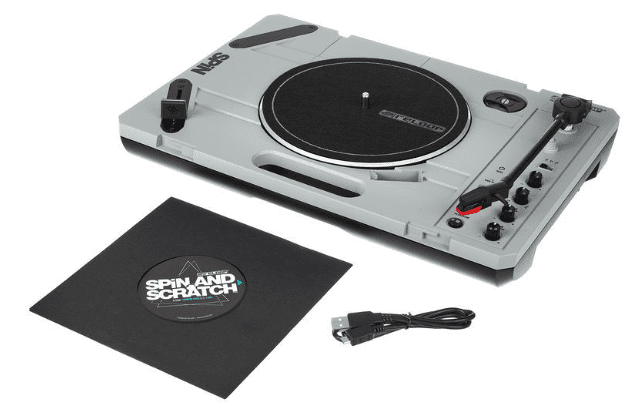 DJs, vinyl collectors, music lovers, experimenters, this one's for you! This is a portable, battery-operated scratchable turntable which enables you to mix, scratch, play, record and practice anytime and anywhere. It has a built-in case for easy transportation, a USB port for quick and easy recording, Bluetooth connection for music/beatplayback,position-adjustablecross-fader and so much more. Check out this video for a complete demonstration:
Price €225
---
There you have it folks, more innovative gadgets to keep you busy and inspired! Let us know which one is you favourite and why. We'd love to hear from you, so drop us a line. Until next time.