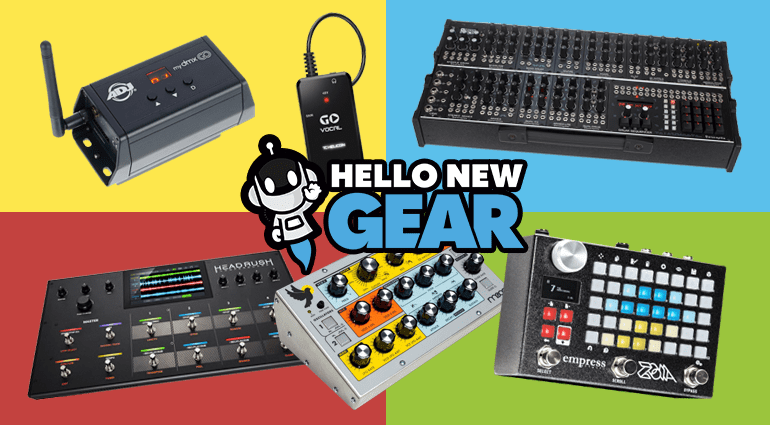 Hello New Gear – May 2019
Hello New Gear – May 2019
Have no fear, Hello New Gear is here! The May 2019 edition is sure to get you gadget-hungry music- and sound-makers excited. Along with #Superbooth19, this has been a month of innovation and of moving forward. So without further ado… ?
---
Record vocals anywhere you are with the TC-Helicon's GO VOCAL, a high-quality portable microphone preamplifier.  An XLR input lets you connect any dynamic or condenser mic to your iOS or Android device via headphone jack, complete with adjustable gain, real-time monitoring and switchable 48V phantom power.
---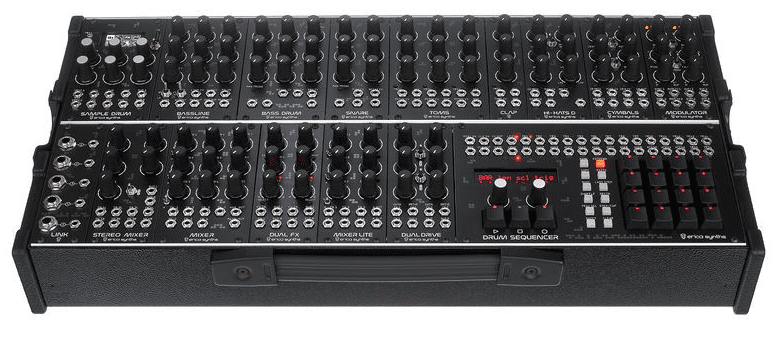 Erica Synths Techno System is a Eurorack full-featured modular drum machine consisting of the following modules: Sample Drum, Bassline, Bass Drum, Snare, Toms, Clap, Hi-Hats, Cymbals, Modulator, Link, Stereo Mixer, Mixer, Dual FX, Mixer Lite, Dual Drive and Drum Sequencer. Its drum modules are internally patched to the sequencer for trigger- and accent-signals; the system comes assembled in an Erica Synths Travel Case with external power supply included. Check out this demo to see what it's capable of:
---
This device allows you to control lights in the most convenient way to date. With the included app for iPad or Android-Tablet this DMX lighting control lets you control up to 256 DMX channels via WLAN and USB. Compatible with Ableton-Live and containing a library of more than 15,000 lighting devices you're sure to put on a hell of a show!
---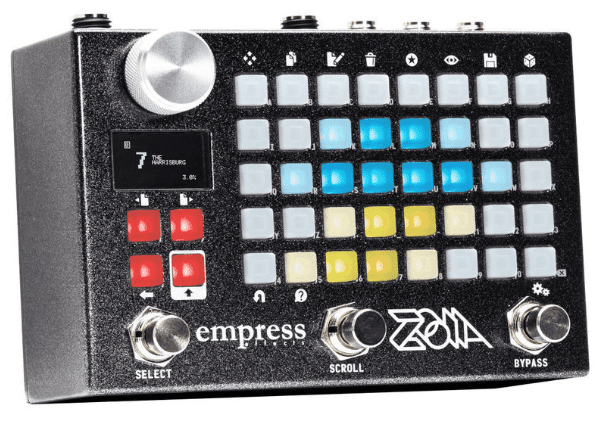 Is that a synth or a sequencer? Well, it can be both as well as a grid-based multi-effects pedal which provides the modules necessary to build effects from the ground up. Empress have gone above and beyond with the ZOIA, a multi-use device that looks really complicated to use, at first glance. In fact it's not that difficult at all, and in no time you'll be producing sounds, beats and modulation you've always dreamed of re-creating or creating sounds you haven't even heard in your dreams…
---
This beauty is a 4-Channel Looper with time stretching and integrated effects, a high-res 7-inch touch interface, customisable workflow, extensive loop control, over 9 hours of recording time, synchronisation with external MIDI hardware, recording directly via USB, ability to record up to 4 stereo or mono looper tracks simultaneously, click-track and intelligent quantisation functions, integrated effect for guitars, vocals, percussion and more. Includes Pro Tools First. Check out its functionality in the video below…
https://www.youtube.com/watch?v=338NFRngPJ0
---
"Sirin is a limited-edition synthesizer module created in celebration of the Moog House of Electronicus and based on the legendary Moog Taurus sound engine. Presented in the familiar compact form of the Moog Minitaur, Sirin is the first instrument in Moog's Taurus family of bass synthesizers designed to generate pitches far above middle C, with an extended frequency range that reaches notes up to D8". (source: Moog YouTube channel)
---
There you have it, nothing short of fantastic! Please let us know what you thought of our selection of innovative gear here; would you include anything else? Let us know in the comments below or in the Facebook post. Until next time ✌️
Joe has been singing since he can remember and started playing guitar when he was 10. He's been using it as a songwriting tool ever since. He is passionate about melody and harmony and admires musicians who create these in unique ways. Check out his alternative / indie projects Best of Feelings and Zef Raček.