Vinyl: dead or reborn? When CDs were first industrially manufactured in Langenhagen near Hanover in 1982, it seemed that vinyl's time had come to an end. Apparently, we were all wrong. Although to date, music is virtually only offered in digital format, there are still those who remain true to tradition.
2016 has seen vinyl record sales grow at levels not seen since 25 years ago. In addition to the retro fashion revival, we also need to consider the deaths of numerous music legends such as David Bowie, Prince, which may have led fans to desire tangible memories of their idols – as opposed to an mp3 or Spotify track which are not quite tangible…
---
That classic sound of the needle crackling into the vinyl's grooves, like a quasi-urban campfire, is one that many associate with their childhood or adolescent years. Delicate, fragile and unique – without a "backup" copy, ensures a somewhat audio-visual experience, thanks to the enormous cover, the tactile feel of vinyl itself and the smell of the paper cover. A true immersion in the timeless art of music.
Several manufacturers have also taken this into account: there are more record players on the market, not just for DJs, but also for audiophiles and music fans alike. Available in numerous facets, such as the Audio-Technica AT-LP120-USBHC with a USB port for digitizing record collections, Reloops RP-8000 with MIDI controllers suitable for DJ's, and the AKAIS BT 500, which can stream directly to Bluetooth speakers or headphones. Denon has its own classical-modern interpretation with the VL12 Prime.
Launched in the 1970s, the Technics SL-1200 series quickly became the benchmark among DJs. After selling more than 3 million units, Technics stopped production (despite numerous protests) in 2010. A new model called SL-1200G "Grand Class" was commercialized at the end of 2016. Although it is almost identical to its predecessor, the SL-1200, it is intended for DJs as well as audiophiles, with its direct-drive motor that eliminates micro-vibrations that degrade the sound. The design of this legendary model has been widely taken up by other manufacturers such as Reloop, Mixars, American Audio and Numark.
Meanwhile, the distribution of vinyl in regards to contemporary artists is back in fashion as it isn't uncommon to find limited edition vinyl of your favorite artists (pop, rock, jazz, metal). Despite almost two decades of CD dominance, vinyl has always managed to stay afloat and survive.
But what brought this new wave of interest in vinyl? In part we must thank DJ's and producers in dance music, their continuous requests have prevented vinyl factories from closing and allowed them to open even wider. Without music such as House, Techno and Hip-Hop, vinyl would surely be a relic of the past.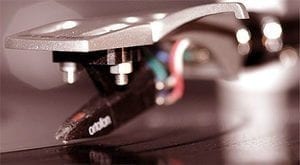 Today, paradoxically, it is the smaller independent labels that suffer from the vinyl revival. It can sometimes take three to six months to print a small batch of 300 units because of the larger orders that saturate the few companies in business. In addition, most equipment have been in service for many years, requiring costly maintenance and repairs. A firm called Newbilt (Alsdorf, near Aachen) is building new machinery for two years now. White Stripes' frontman Jack White, bought 8 German vinyl presses for his Detroit label Third Man Records. In this sense, the market is slightly rising again.
The return of vinyl will certainly not detract from streaming services that offer immediate availability and ease of access to music, but a good ol pressed vinyl record will always remain an authentic, tangible, with cult status, proof of "possession", filled with a history.
? Find here all our turntables, slipmats, cartridges and DJ Accessories
Are you addicted to vinyl? How large is your collection?