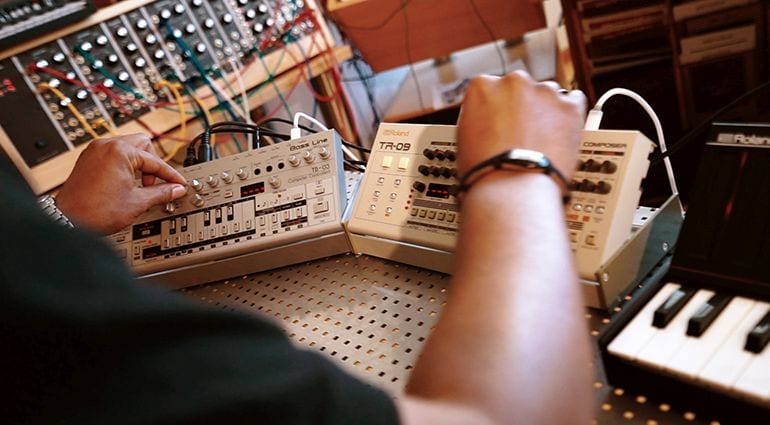 Roland TR-09, TB-03 and VP-03: the return of legends
Roland TR-09, TB-03 and VP-03: the return of legends
In addition to Roland's Boutique range, which includes a series of reissues inspired by Roland's great legends of the past. Roland unveiled on #909Day, three new versions powered by ACB technology: the TR-09 drum machine recreated from the TR-909, the TB-03 Bass Line Synthesizer from the TB-303 and the VP-09 Vocoder Synthesizer from the VP-330. And naturally we tested them out for you!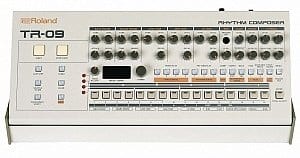 TR-09 is the modernized version of the legendary TR-909, it has the same design and ergonomics of its big sister and now includes a USB interface for recording your creations directly to DAW.
It has the same sound and interface as the TR-909 and offers step and tap write modes as well as many settings such as tune, level, decay, compression, tempo, etc. This drum machine has an integrated speaker, can be powered with 4 AA batteries and  be coupled with the optional K-25m keyboard.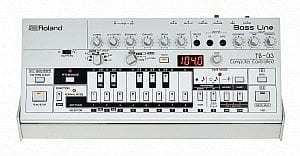 The quality of sound and timbre characteristics of the legendary TB-303 carries over to its newer version, the TB-03 with new added features: 4 digit LED display, MIDI, overdrive and delay and USB interface among others. Programming is now enhanced by the LED display for an exact visual representation. Its USB port will allow you to save directly to your music software. It also battery operated, can be powered via its USB port and be coupled with the optional K-25m keyboard.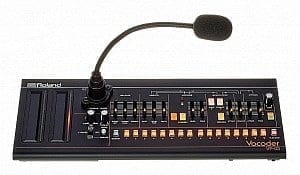 And as icing on the cake, Roland re-published their vocoder synth VP-330 into more compact form. In addition to the original vocoder, the VP-03 integrates the human voice and the strings of the VP-330 and comes with a gooseneck microphone. Like both the TB-03 and TR-09, it can be coupled with the optional K-25m keyboard. It also has new features such as Voice Step Sequencer and Chord Memory function triggered by one key. It runs on battery or USB power.