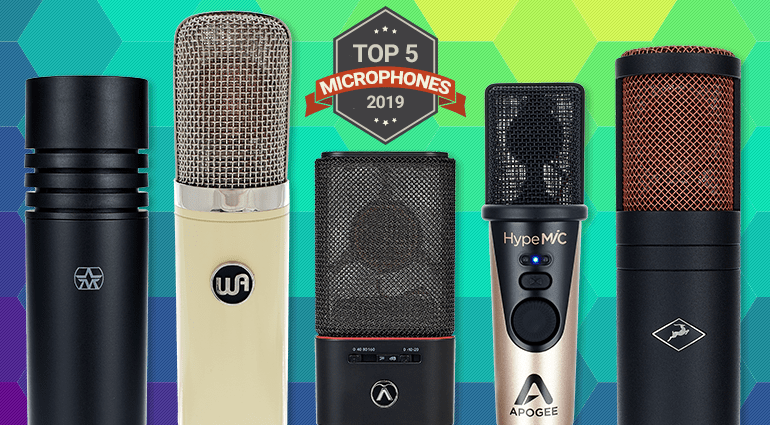 The microphone is a singer's companion, it's the only way that the voice can be projected to a crowd of people, unless, of course, you have opera singing techniques. But in this article we're discussing mics designed for the studio setting, the tools used to create records, of which the voice is often the listener's focus. This being said, the vocal mic should be chosen wisely. Here we present you with our Top 5 list of Vocal Mics from 2019…
?️?
---
This USB condenser mic is USB bus powered via USB-C and doesn't require a pre-amp or audio interface because it has microphone modelling technology (with tons of effects included in its software). Its polar pattern can be switched between cardioid, figure-8, omnidirectional and all in between stages. The package includes a tabletop stand, shockmount, pop filter, case and USB cable. Super practical and sounds fantastic!
Speaking of practical… this is a USB condenser mic (cardioid) with a built-in analog compressor, preamp (with 46 dB gain and precise digital control), headphone output and micro USB port. The best part is that it's compatible with iOS devices (see product page for compatible device list). The package includes a desktop tripod, tripod adapter, pop filter, transport case, microUSB to USB-C cable, microUSB to USB-A cable and a micro-B to lightning cable. everything you need for portable high-quality recording.

This sleek dynamic (cardioid) microphone for broadcast, studio and stage offers 4 selectable sound settings: Vocal 1, Vocal 2, Guitar and Dark. It has a built-in Class A preamp, which is automatically activated with phantom power switch, active or passive operation, an LED which can be switched off (stealth mode), a special built-in Sorbothane shock mount and high off-axis attenuation of unwanted ambient noise. A real ninja of a microphone!
Record your vocals or instruments in excellent tube-powered quality, the old-fashioned way, with this large diaphragm tube condenser mic and external IEC-grounded power supply. The polar pattern can be switched, via the power supply, between cardioid, omnidirectional and figure-eight and you'll immediately hear why the brand is called Warm Audio. The package comes complete with a beautiful wooden case, cable and shock mount. Oh did we mention that it's a replica of the legendary Telefunken ELA M 250/251?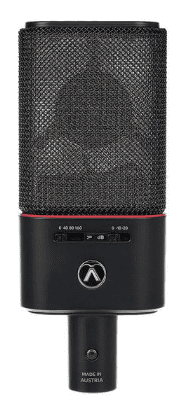 As tempting as a popsicle on a hot summer's day! The OC18 is a beautiful cardioid large diaphragm condenser mic which encases a CKR12 ceramic capsule based on the CK12 capsule. The original CK12 capsules are widely regarded as the finest condenser microphone capsules in history. So needless to say, this mic sounds incredible. The package includes a shock mount, mic clamp, windscreen and sturdy metal case. You can't miss this one!
---
There you have it folks! Our hand-picked Top 5 Vocal Microphones of 2019. Which one is your favourite? Which would you add to the list or remove? Let us know in the comments!
---
Last year's Top 5 microphones can be seen and heard in the video below: