5 Large-Diaphragm Condenser Mics Under 300€
5 Large-Diaphragm Condenser Mics Under 300€
Everybody knows, there are lots of very good large-diaphragm condenser mics out there. The models vary between ultra-modern designs and vintage tube mics from back in the day and it's not surprising to see prices exceeding 1000€, sometimes even tens of thousands of euros. Building a good large-diaphragm mic at less than 300 € is a feat that few manufacturers manage to achieve. We've selected 5 of the best ones and explained what makes them good! 
---
The NT1-A's adorable price tag of 189 € is not the only reason why this is the one of the most popular mics. It's also a very well-designed mic: it has a very low noise floor (or "self-noise") of only 5 dB (A), has a wide dynamic range and reproduces the signal in detail. It sounds very balanced and warm. Its resistance to high sound pressure levels will allow you to record almost any source, although it is mostly suited for voices, guitars and percussion. The icing on the cake is that it comes with an SM6 shock mount (with built-in / detachable pop filter), 6 meters of cable and a dust cover. Ideal for starting off on the right foot!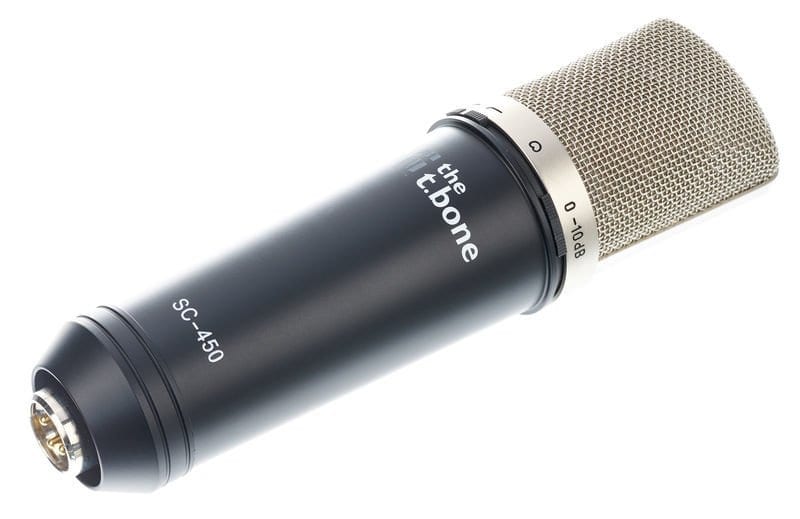 If you like crisp, open and clear sound, this mic is for you. It's equipped with a practical low-cut filter to reduce the proximity effect (unwanted low frequencies when you are close to the mic) and a -10 dB attenuator pad. Despite its very low price, it is equipped with a large 1″ capsule with a gold-plated diaphragm. Like all the microphones we present here, its directionality (or "polar pattern") is cardioid, so it has a greater sensitivity at the front and is very insensitive from behind.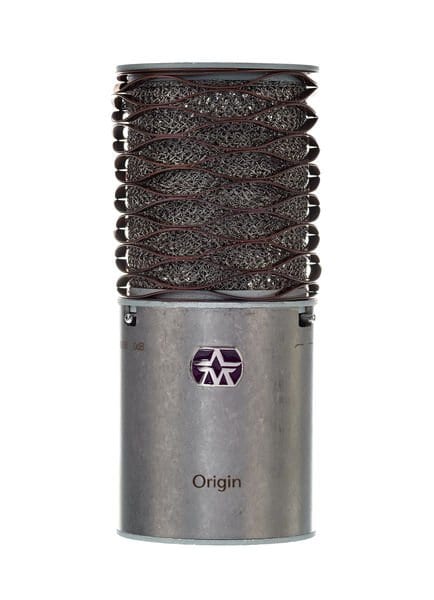 Few mics have had such unanimously positive user & press feedback upon their release than the Origin from the young British manufacturer Aston. And I'm not only talking about its unconventional industrial look. This mic has very low proximity effect and reproduces the source with great fidelity and little colourization. It excels especially on vocals and harmonically-rich instruments, like acoustic guitar and saxophone. It also features an 80 Hz low-cut filter and a 10 dB pad option. It's rugged and indestructible exterior is impressive but it is not as heavy as it looks (only 439 grams). It is also worth noting that the microphone's foam and paper packaging is 100% recyclable and biodegradable. Now there's a responsible and forward-looking manufacturer!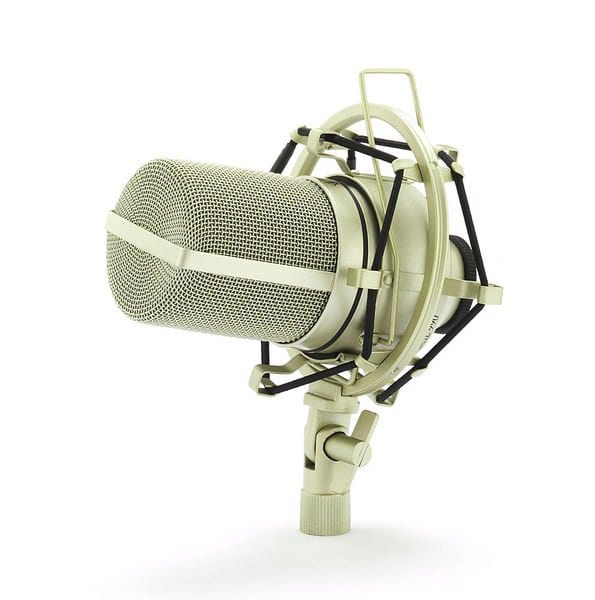 As a neutral, honest microphone without too many bells and whistles, the MXL 990 is very popular, you can often find it in home studio setups. For a double-digit price you get a good cardioid condenser mic. Moreover, it's compact and can be placed everywhere without much hassle. It is not the cleanest sounding mic but it provides dense and pleasant highs which are often ideal for vocals, spoken word, and rapping.
Audio-Technica is a Japanese company that maintains its reputation for affordable and professional quality microphones. The AT2035 falls well under the 300-euro price tag but offers a couple of useful features like a low-cut filter (80 Hz) and an attenuator pad (-10 dB) for louder sources such as electric guitar or percussion. Its sound is neutral and it reproduces a detailed image of the source.
So there are quite a few possibilities for small budgets, and finding a good large-diaphragm condenser microphone at less than 300€ is not Mission Impossible. And if you buy one of these mics and have some change left over buying some accessories like a shock mount, pop filter, mic stand or good closed headphones will help improve your recordings. Now there are less excuses to record with your stinky rehearsal room mic or, worse yet, with your smartphone ?