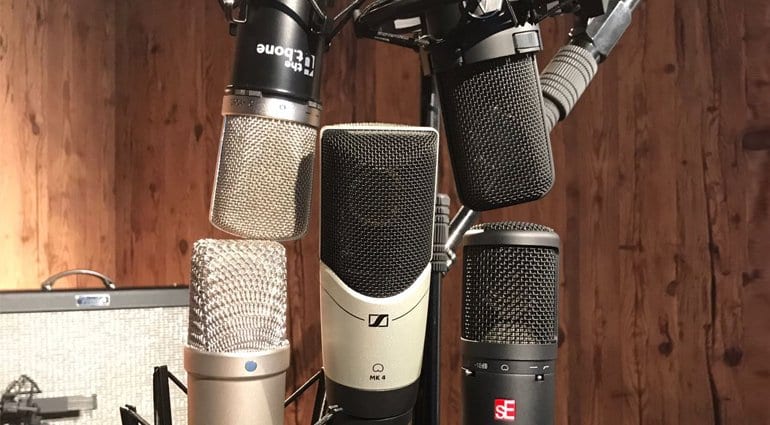 5 good condenser mics under 500€ – VIDEO
5 good condenser mics under 500€ – VIDEO
By paving your way into recording stardom, you may face a very big problem: what's the right large diaphragm / condenser microphone for me? The market is filled with different models so we, your favorite team, decided to try 5 of them and stack 'em up to see and clearly hear the differences. No more talking: let's listen to our beloved Xavier and enjoy the video!
Do not forget to subscribe to our Youtube Channel! ?
> Microphones tested <
#RecordYourself with the Thomann #HomeRecordingDays!

➡ Go to the article "Make portable recordings possible with these devices"
➡  360° guided tour of our Studio department
➡ Go to our selection of Studio Monitors
➡ Browse our huge selection of Studio/Recording products on our Online Shop. 
Did you enjoy this article? If you want similar tutorials, please write us a comment right below 😉