Hello New Gear – November 2019
Hello New Gear – November 2019
Hello there, November's edition of Hello New Gear is here for you, gadget-heads! It's been a busy October and we know for sure that many new ideas and innovations have come to fruition… So, sit back, relax and take off into the world of new gear… 🚀
---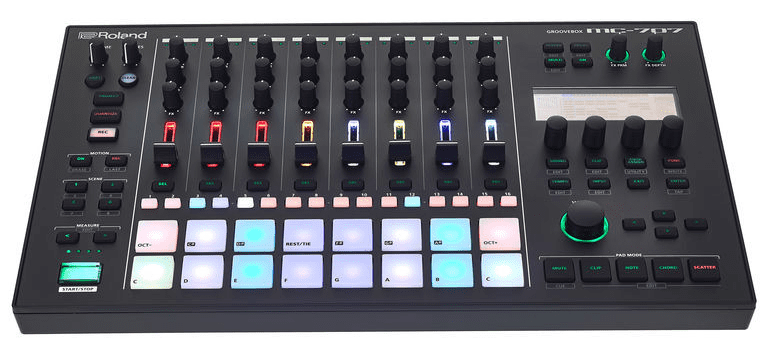 This all-in-one groovebox takes all of modern production practices and puts them into one unit. Open platform, all genres, tons of presets and pre-recorded sounds, customisable timings (for natural push, pull and groove), user-friendly functions (sequencer, sampler, keyboard, chord generator, live manipulation, etc.) and so many possibilities to keep your imagination running wild and you audience dancing. Check out this demo video for more info 👇 
Price €999
---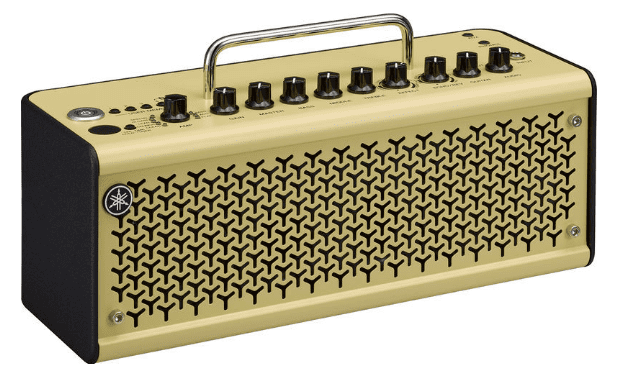 The next generation of desktop amps is here, and they are so versatile! Connect your instrument (or mic) directly (or wirelessly via the Line6 Relay G10 transmitter) and choose amongst 15 guitar amp types, 3 bass amp types, 3 microphone types along with 6 different effects or connect your device through Bluetooth or USB for music playback (with a significant improvement in sound). Check out the following video for a more in-depth look and testimonials from some professionals:
Prices: €319,
€
419 &
€
479
---
The highly-anticipated Crave from Behringer is here at last! This original semi-modular analog synthesizer uses a VCO based on the CEM3340 Chip which is found in legendary synths such as the Prophet-5. It also contains a Moog ladder filter so needless to say it has lots of potential and top-notch sound. It's super compact and designed for the desktop, features a step-sequencer with 32 steps (transposable via MIDI) and 64 memory locations , an arpeggiator and a patchbay with 18 inputs and 14 outputs for endless sound shaping possibilities. These are only a few of its features. Impressive, right? Check this video for more:
Price €159

---
A Thomann limited edition of Trick Drums' Dominator Double Pedal with anodized dark gold finish! This is a one of a kind double kick pedal, with compression spring stress, direct drive, independently adjustable beater angle, quick-release hoop clamp and Dead Blow Beaters for even more attack and precision. It's designed after the original Trick Pro 1 V foot pedal, and what a shame that it needs to be hidden behind the drum kit while playing!
Price €675
---
The Yamaha PSR-SX700 and 900 are brand new super-keyboards with incredible-sounding built-in speakers, 61 Velocity-sensitive keys, a new FSB keyboard, 1337 voices + 56 drum / SFX kits + 480 XG voices, 525 styles, 128 Voices polyphony, touch screen display, vocal harmony and synth vocoder function, mic / guitar input, midi in/out, 1 GB of internal expansion memory and so much more. Check the product pages for all features and watch the video below for an impressive demonstration of what the SX900 can do. You'll never get bored with these keyboards!
Prices: €1,279 & €2,279
---
There you have it folks, we told you… an impressive selection this month. Which products have you tried? Which ones would you love to try? Let us know in the comments and see you next month. ✌️