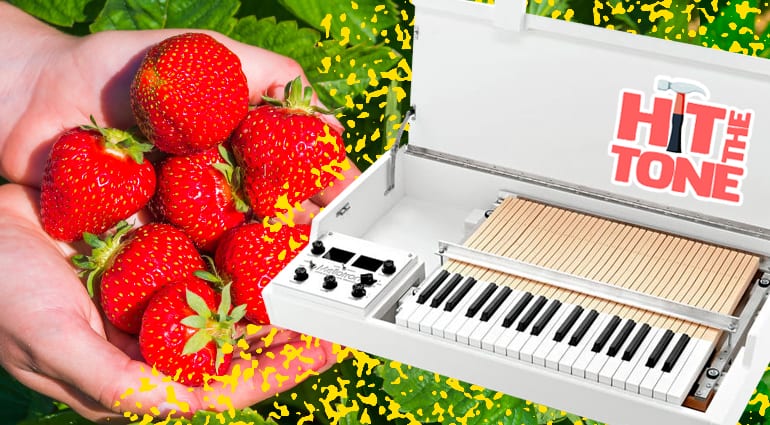 HIT THE TONE : STRAWBERRY FIELDS FOREVER – MELLOTRON
HIT THE TONE : STRAWBERRY FIELDS FOREVER – MELLOTRON
Hit The Tone!
Welcome to the first edition of Hit The Tone, a series of articles discussing certain signature sounds in famous songs and how to obtain them yourselves, whether for playing a cover or for use in your own compositions. In today's article we will be discussing the Mellotron sounds that Paul McCartney performed on the intro of the Beatles hit "Strawberry Fields Forever" from the album Magical Mystery Tour released in 1967. 
---
Background info
Strawberry Fields Forever is a hit song recorded in various takes by The Beatles and George Martin between November and December 1966. It turned out to be a groundbreaking collage-composition that once again demonstrated George Martin's use of the recording studio as an instrument for composition and production. The Mellotron plays a big part in this song because its flute sounds start off the song. The Mellotron is an organ-type instrument that uses pre-recorded tape loops of different instruments which are triggered by striking the piano keys. Click here to watch Mike Pinder (of The Moody Blues) describe how it works. You can hear it quite clearly in this early instrumental take of Strawberry Fields Forever, panned left…
Paul McCartney wrote the Mellotron line, using the flute sound bank (Bank 4) on the Right Hand keyboard of the instrument. It is quite simple for someone who is familiar with the piano or keyboards but it could be tricky for someone who is not rhythmically inclined.
What you'll need
Of course, if you want EXACTLY the same tone as the one on the studio recording you'll need a Mellotron Mk II from the 1960s. This may be quite hard to find these days unless you have tens of thousands to spend…
The Beatles & Co. rented one for the studio session at Abbey Road. Rumours say that Paul McCartney now owns that mellotron and keeps it at home.
Here is Paul demonstrating the intro on the Mellotron Mk II in front of an audience…
How to play
Here is a tutorial video of how to play the mellotron lines that Paul wrote. If you are familiar with piano or keyboard playing this should be a breeze for you…
Alternative methods
The Mellotron M4000D is the closest you can get these days with a brand new instrument. It is made by the Swedish manufacturer "Mellotron" and they do a great job of recreating the original tape loop sounds and tones but in 24-bit digital audio. Find it in our shop by clicking here.
For a more compact (and more affordable) version, check out the Mellotron M4000D Mini…
If you use a DAW you can also buy / download the Mellotron sounds and record it via MIDI controller (or computer keyboard even). You can also find certain products at Thomann.de which will help you obtain those characteristic Mellotron sounds.
Here are the products available in our shop:
Toontracks EZkeys Mellotoon – this virtual instrument is compatible with all top DAWs and features real sampled sounds from the 1960s Mellotron M400!
MOTU Electric Keysis another software plug-in and this one not only features the Mellotron but an impressive array of other legendary keyboards and organs.
Note: To make it sound even more like the original make sure to tweak the Mellotron sound using an equaliser (EQ), namely by applying a Low Pass filter and setting it around 550Hz or whatever sounds right. Trust your ears!

Key-less Mellotron?
Do you want those Mellotron sounds but you aren't keyboard inclined? Not a problem: there's an effect pedal for that! The Electro Harmonix MEL9 Tape Replay Machine can simulate 8 Mellotron sounds and can be used with guitar and bass (but also works with keyboards)! Now there's absolutely no stopping you…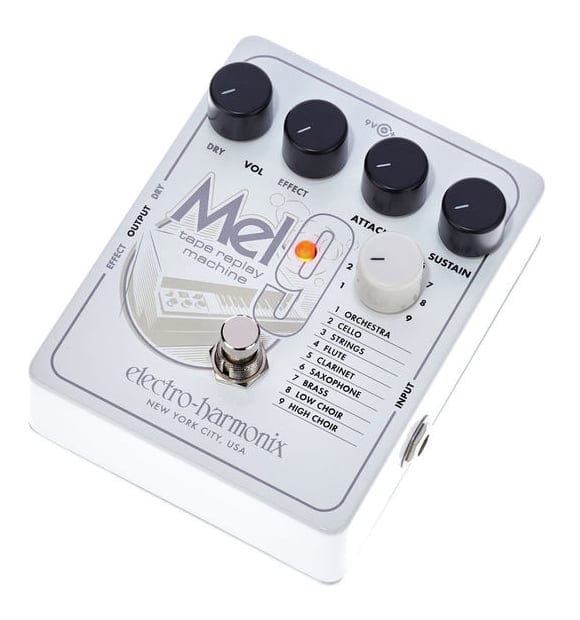 ---
Check out this Spotify playlist to hear more great songs that feature the Mellotron…
?
---
Conclusion
There you have it folks, if you practice, listen and have the right gear and settings you can sound just like Paul on SFF.  If you want to use similar sounds in your own songs go right ahead but remember to be original and always add a bit of your personality to your compositions. Happy playing and tweaking! ?