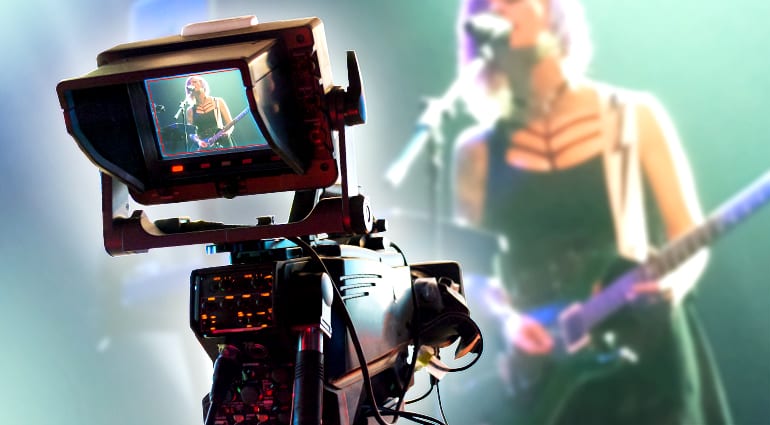 Actors turned musicians (for their roles)
Actors turned musicians (for their roles)
Sometimes roles in movies require some extra effort. Whether it's simply (!) gaining 30 kg of muscles in under 6 months to play Batman or learning a new language or accent, actors sometimes have to work way beyond their shooting schedule hours. For some movies, actors had to learn to play (or pretend to learn to play…) a musical instrument. Some of them eventually enjoyed it so much that they kept on doing it off-screen. Let's find out who did this best!
---
Christian Bale – The Big Short
Christian Bale is an incredible actor. Photos that prove his commitment to the movie part are easy to find on the web: he achieved incredible body transformations during his successful career, and his will to prove what an incredibly versatile actor he is doesn't end with protein shakes and weight loss: for "The Big Short" Bale had to learn to play drums to film the scenes where his character "relieves some stress" by blasting some beats, while he predicts the market collapse. The incredible part? He learnt the basics in just two weeks by continuously listening to Pantera. We expected him to give Ozzy a try as well, given his passion for bats. Too bad!
Adrien Brody – The Pianist
To fulfil the role of Szpilman, Adrien Brody was literally forced by director Roman Polanski to take piano lessons and practice for several hours a day. His commitment went a little bit further by dumping his girlfriend, selling his car and apartment and relocating to somewhere in Europe to really "understand" how a man that had lost everything feels. It paid off, though: he went on to win an Oscar for Best actor at age 30, the youngest actor up to that point. Hats off, Adrien, hats off.
Rachel Weisz – The Brothers Bloom
There's a scene in The Brothers Bloom where Weisz' character plays a violin, a guitar, a banjo and an accordion within 10 seconds. Even though the scene was really short and could've been faked with some playback, Weisz decided to have lessons in all the instruments she was about to play. The result could be easily the result of an overlay, but by watching the correct hand posture and fingering we can at least say that she knows how those instruments work, and that's something one should not take for granted when it comes to Hollywood.
Jude Law & Matt Damon – The Talented Mr. Ripley
Matt Damon and Jude Law's famous jazz club scene is memorable to music lovers. While enjoying life in southern Italy, surrounded by good food, amazing weather and stellar music, the two friends went on to play at the local jazz club every once in a while. Matt Damon actually learned to play piano correctly, even though the music you hear in the movie was played by the movie soundtrack composers for practical reasons (on their behalf, it's important to remember that playing jazz is everything but easy!). The charming Jude Law, on the other hand, learned to play saxophone and started to enjoy American culture and music from the '50s, reportedly enjoying it to the point where he actually became a fan, for life, of that music style.
Ryan Gosling – La La Land
https://www.youtube.com/watch?v=WEkT15R9ueM&feature=emb_title
When you see Ryan Gosling's close up scenes on the piano during the many songs in La La Land, you'd think that the director hired a jazz musician to play those parts. Except he didn't. Ryan Gosling, an ultra-talented actor known for movies such as Blade Runner 2049, Drive, The Place Beyond the Pines and, of course, the multi-award winning La La Land, actually learned to play piano by performing 'City of Stars' several hours a day for half a year. The result? A cascade of Oscars and Golden Globes.
Bradley Cooper – A Star Is Born
Bradley Cooper, once just a great actor, superb director and worldwide-known good fella, went on to become a formidable musician to do justice to his upcoming movie, A Star Is Born, and his character, Jackson Maine – a country singer who falls in love with an upcoming star (portrayed by Lady Gaga). He took vocal, piano and guitar lessons for a year and a half, showed up during Glastonbury while Kris Kristofferson (who portrayed Cooper's character in the 1969 version of A Star Is Born) was performing and went onstage with none other than Willie Nelson.
His chemistry with Lady Gaga gave the final touch to an incredible movie which is all about music and pursuing your dreams. Go watch it!
---
Do you know of any other actors who became musicians for their movie roles?
What was your favourite one? Let us know with a comment below!