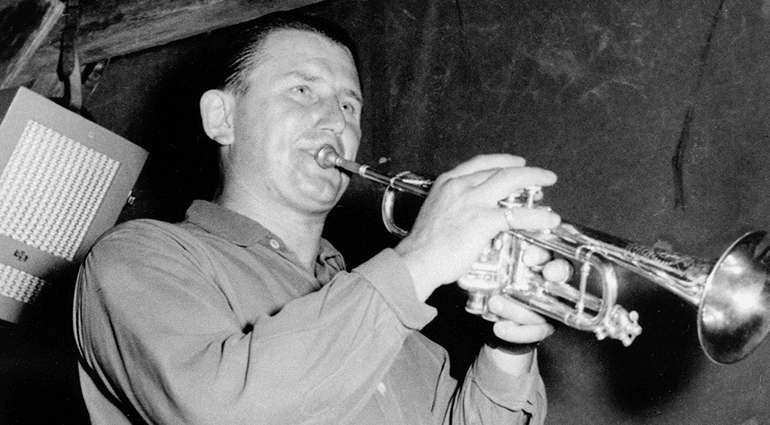 100 Years of Hans Thomann Senior – A Commemoration
100 Years of Hans Thomann Senior – A Commemoration
The light breaks through the windows faintly on this rainy February day. Through the ajar door you can quietly perceive the hustle and bustle in the shop. Somewhere in the brass department, a customer is testing a trumpet. Bass booms through the walls from the PA hall.
It smells of wood and old paper. Countless photos hang on the walls. Testimonies, snapshots. The children, the family, richly laid tables. An Opel Admiral next to its proud owner. And always… music.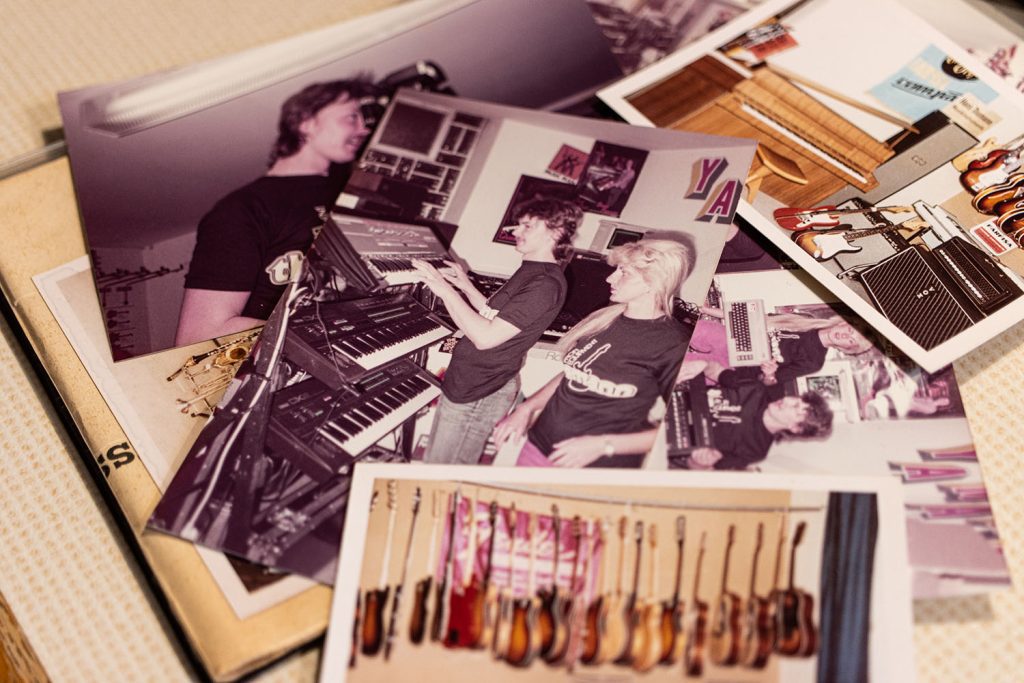 The desk in Hans Thomann Sr.'s old office on the first floor of the store is almost unchanged; from his office chair he had a good view of the village pond and the small chapel in the heart of Treppendorf: an idyllic town in Upper Franconia at that time, just like today.
The gaze wanders further, the entire room sparkles with memories. Souvenirs are piled in every corner. Dozens of files with contracts and invoices dating back to the 1950s, manufacturer catalogs from times long past, boxes full of pencils with the company logos of the past.
Gabriele Röder-Thomann rummages around. "My dad saved everything," she says enthusiastically. The emotion in her voice is unmistakable. And with every memory that slips through her hands this morning, it becomes clear that she will not throw anything away either. Nothing that stands for her family history and the beginnings of her father's music business.
An exceptional musician in difficult times
Hans Thomann Sr. was born on February 26, 1922 into a family of farmers, a family where music was the exception. Father Johann, a trained bricklayer, was a very strict man who almost only had the farm in mind. He hoped that his son would learn a trade and eventually continue to run the family farm.
As soon as Hans Senior could walk, he helped out a lot. Early in the morning, before early prayer, he drove the cows out to pasture. Every day was a working day. He worked from morning to night.
But with every new day, a thought matured in him, a longing wish. He didn't want to plow fields, clean out stables and bring in grain all his life. Hans Senior wanted to play. Preferably trumpet.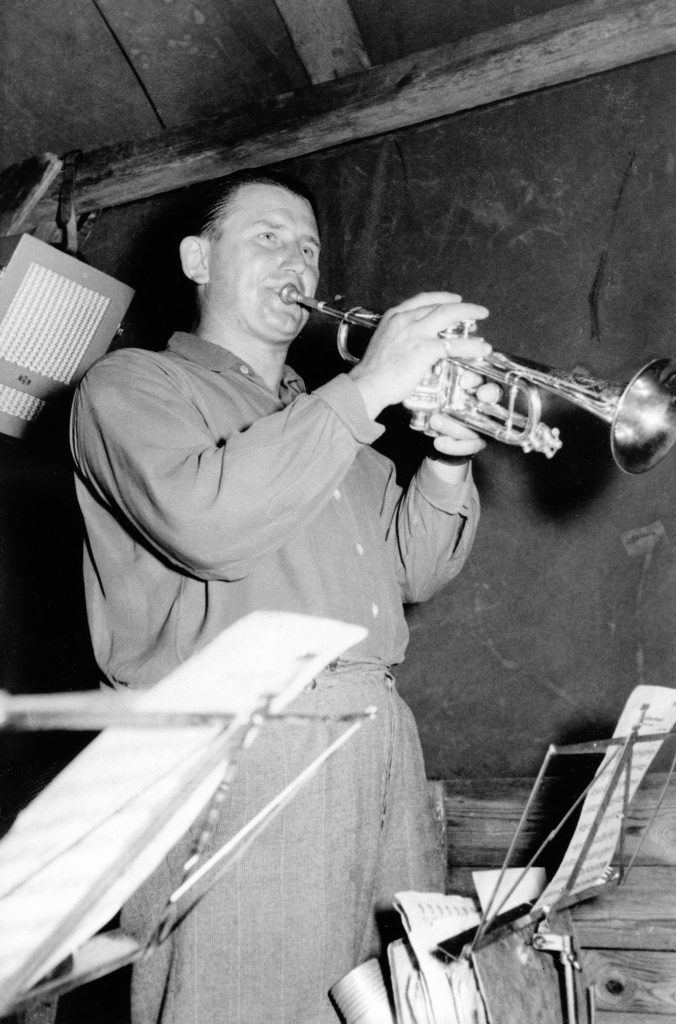 However, the father had little understanding of his ideas, unlike mother Elizabeth. She had an open ear for the love of her firstborn. She kept slipping him money secretly. The budget for the first trumpet, for the sheet music, later for the music teacher, who recognized and promoted the potential in Hans Senior. The dream was slowly becoming a reality.
Years of wandering and then marriage
"He was so talented," raves daughter Gabriele about her father, who taught himself to play the saxophone, Hawaiian guitar and clarinet on his own. During his wandering years after the Second World War, he made a career as a first trumpet and talented artist in the Circus Hellas. But not only that.
He later continued his studies under Professor Richard Stegmann, already a trumpet luminary during his lifetime, at the Bavarian State Conservatory for Music in Würzburg and even took on the arduous and hour-long journey by bike and train to do so. And of course you could see him on countless stages in his home country as a virtuoso and soulful brass musician.
With his Barbara, nicknamed "Betty", he not only married the love of his life at the end of May 1958 – in her he also found the woman who would support him unconditionally in his everlasting passion for music.
From farm house to music house
A stack of black and white photos lies on the old desk. Band names are written in beautiful handwriting. Only the hairstyles can be used to guess how far back the photos go. "Those were the crazy years, all of our customers were here so often. And we were actually always in business, always working, the whole family," reports Gabriele. That is also normal when the parental home is also the hub of the musicians' world.
Musikhaus Thomann was founded by Hans Senior in 1954 on his mother's and father's farm, initially as an itinerant business. While elsewhere the German national team plays against Hungary and brings home the world championship title as the "Miracle of Bern", Hans Thomann Senior sits on his motorbike after completing his farm and field work and visits music bands rehearsing in pubs and cellars in the evenings. In his luggage are numerous instruments, which he sells to men and women for a profit.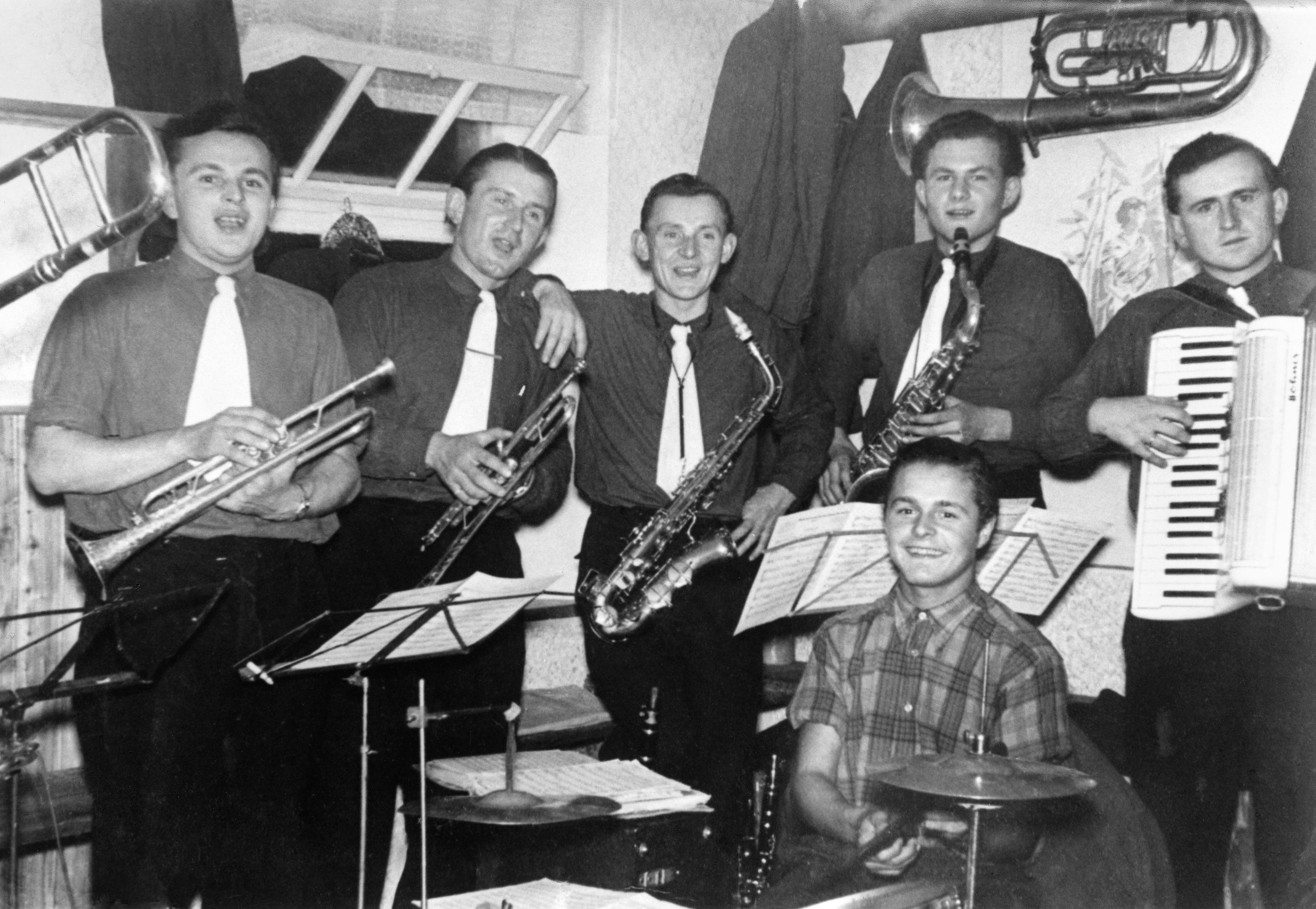 The same customers will remember him years later and flock to his music store in Treppendorf. Hans Thomann Senior had earned an excellent reputation on his nocturnal tours. And the customers like to come because of the unrivaled good prices, the possibility of paying in installments, and because you can always make music in Treppendorf; no matter what time.
From music store to company
The music store grows over the years and decades. But although the dimensions are getting bigger, more and more is being expanded and converted, and more and more customers flocked to the small village, Hans Thomann senior remained modest and down-to-earth. An important and valuable character trait that he passed on to his children.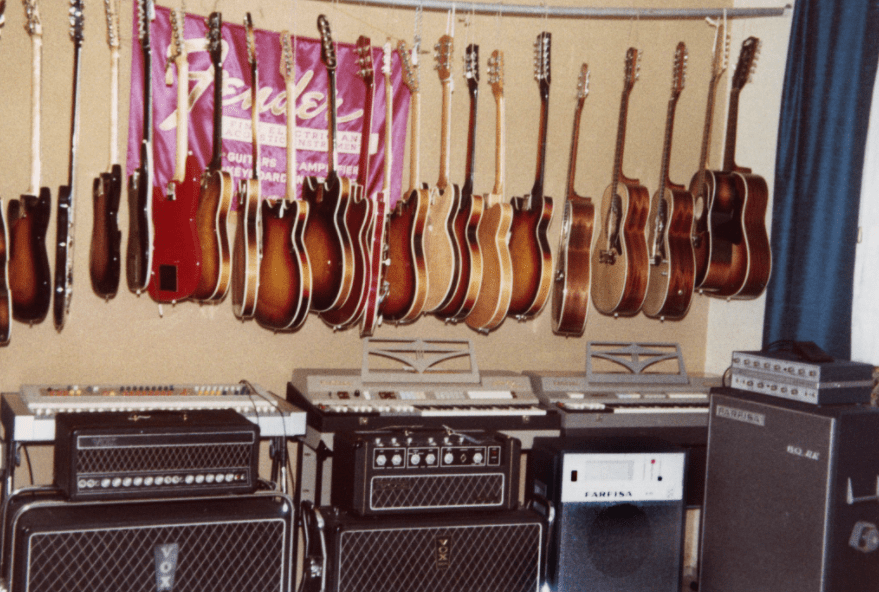 With his wife Betty they had five children: Elisabeth, the first daughter, saw the light of day in 1959. Gabriele was born two years later. In August 1962 the couple had a son: Hans Thomann Junior. In 1964 their daughter Doris was born and three and a half years later their second son, Stefan.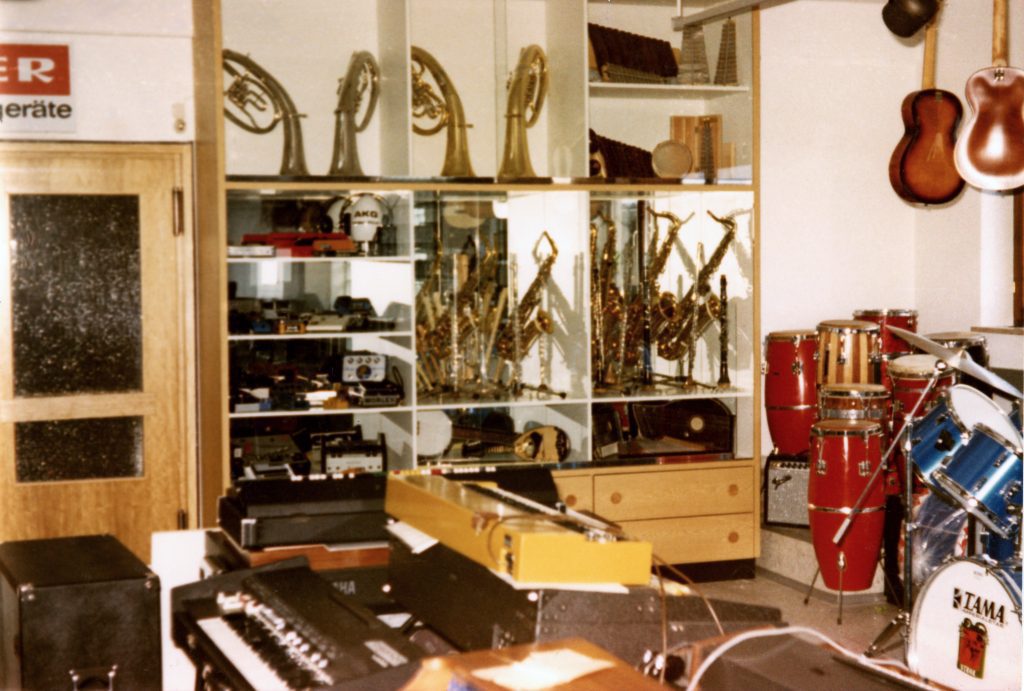 All the Thomann children still work in the music store today. On January 1st, 1990, Hans Thomann Junior took over the reins as head of the company. Sisters and brothers continued working together, or returned after a few years of work away from their father's business. Even some grandchildren and great-grandchildren joined the company in later years.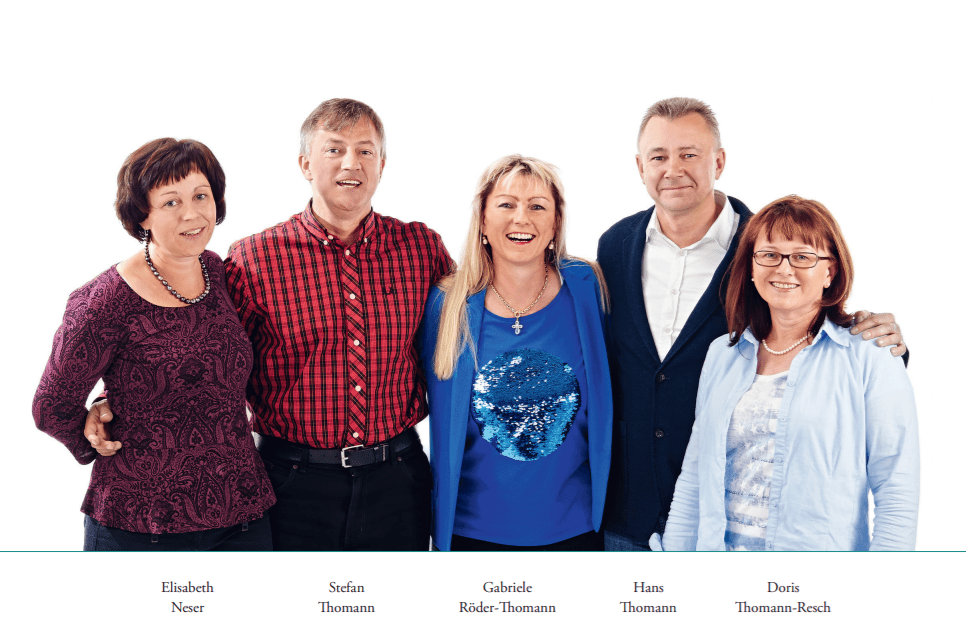 And even after handing it over to his children, Hans Thomann senior was still in the middle of it every day – retirement was a foreign concept to him. The Musikhaus Thomann, a family business through and through.
The digital age awaits
But Thomann was also conquering the music world digitally. The use of the Internet as a channel for online music orders celebrates its premiere in 1996 in Treppendorf. From then on, huge events unfolded. Hans Thomann Sr. took a step back and watched as his children shaped the company with their ideas and visions and lead to unprecedented success as the years flew by.
The admiration for the skills of his children is also reflected today in what Gabriele says about her siblings. She speaks with great appreciation about the past few years, about the challenges and how everyone brings their talents to the company. "Sometimes I really wonder where the power comes from, this energy. It is probably still the passion that guides and drives us." She tells of the special cordiality and familiarity in dealing with people. And the relaxed atmosphere that every employee in "T-dorf" feels and lives. "Everyone here is passionate about their job and does it with zeal. Nobody is afraid of getting their hands dirty," Gabriele enthuses.
That was even the case back then, when customers stood in front of the closed shop door because father Hans Senior was still busy in the field. "They just got to work and quickly helped with bringing in the hay so that it went faster." A mentality that is as endearing as it is typical of the Upper Franconian region in which the music store Thomann still operates, even if the global corporation has recently become a billion-dollar company.
The goodbye
In 2004, Hans Thomann Senior said goodbye to the stage of life. He leaves his wife Betty and children a thriving business with strong foundations.
He would have been 100 years old on February 26th, 2022 – and he would certainly be amazed at what his children have done with the business in his absence. How they were able to assert themselves against prophecies of doom, online shipping giants and most recently a global pandemic.
The signs point to the future in Treppendorf. Like his father, Hans Thomann Junior invests every profit back into the company. Healthy growth instead of maximizing sales at any price. Long-term customer loyalty through excellent service, an extensive range as well as good and inexpensive products – these were, and should, remain the decisive success factors.
Today, the children and grandchildren of Hans Thomann Senior stand for the values ​​that their father and grandfather exemplified. They continue to run the company in his spirit, always with the desire to bring music closer to people and to promote the joy of music and make it accessible to everyone.
A look ahead…
It has now stopped raining. The sun flashes a little through the cloudy sky. Gabriele Röder-Thomann puts the lid over the photo box and breathes out calmly. Looking back – sometimes it's just as important as looking ahead.
In the coming years, there is a lot planned in Treppendorf. The shop is to be modernized and significantly enlarged once again. A third administration building and a large car park for customers and employees are currently being built. In 2024, Musikhaus Thomann will also be celebrating its 70th anniversary. A new chapter is being written.
And Hans Thomann Senior is still there, in his children's passion for music, in their sense of business – and in the hearts of all employees who were lucky enough to have got to know him. Without him and his passion none of this would have been possible.
Thank you Hans