My First Instrument – Pre-School
My First Instrument – Pre-School
#BackToSchool #GearUp
"Why should my little ones do music in the first place? How do I know if my child is gifted? When is the best time for their first instrument? Which one is the most suitable?"
Questions like these are the ones that many parents ask themselves as soon as their children begin to hum, sing or play their first tunes, especially when they reach kindergarten and preschool age. The majority of parents these days are aware that an early entry into music can be very beneficial for the development of their children, and not only from a musical point of view.
Virtually every child reacts positively to music, and age doesn't matter. Music is heard very early in the womb and after birth the passive phase moves very quickly into the active phase, in which babies move to the rhythm and begin to deal with sounds, notes and tones, to try them out and gain experience. There are even studies that show that the first three years of life have the greatest potential for musical learning!
It is also a fact that making music promotes not only concentration, perception and coordinated movement, but also memory formation and cognitive abilities. And as far as talent is concerned, it is true that nature seems a little more generous to some, but what really matters is a musical environment and support from the earliest childhood. In most cases, the question of the "right" instrument to choose is at some point answered quite automatically, because it is not unusual for individual preferences to crystallise clearly over time.
---
Even before going to kindergarten, pre-school or the early musical education of a music school, there are instruments for children from the first year of life. Thus, the instruments of the Thomann Kids Percussion series are ideally suited for initial experiences with rhythm and active music-making. From the Mini Maracas to the Wooden Toms Color, all articles in this series contain no small parts, are painted naturally or harmlessly using water-based paints and are extremely robust. Rhythmically speaking, the Thomann Junior 3 Cajon for kindergarten age and early musical education is a robust and well-sounding cajon made of native birch and willow wood.
No matter what the parents' preferences are: The guitar is and remains one of the most popular instruments of all, even for very young kids. As much as the posing of guitar heroes fascinates future rock stars, he/she should be at least 4 or 5 years old, and an electric guitar should not be considered until 9 years old at the earliest. That's why acoustic guitars with soft nylon strings are the perfect choice for young beginners. In the so-called concert guitars, a wider fingerboard provides more space for gripping and nylon strings for more comfort for the fingers than is the case with an acoustic guitar or electric guitar with steel strings. Four- or 5-year-olds will most likely succeed best with a 1/4 size guitar like the VGS Pro Arte GC-25 A, a very well playable instrument with solid spruce top or the Ortega R122-1/4. If they want to stand out in the crowd the Startone CG-851 1/4 is available in pink, red, blue and natural finishes…
Keyboard instruments
If children are drawn magically to the keys, it is worth trying from about 4 years of age – music schools usually require an age of 6 years for piano lessons. The advantage of a piano lies in its easy tone generation and polyphonic playing. If you have space and tolerant flatmates and neighbours, buying a piano is an acquisition for life. An instrument like the Casio SA 46 is not only a joy for the children's years, but also a jewel for every home. If you want to play quietly or through headphones, a digital piano is a good choice. The Thomann DP-26 Set with 88 weighted keys, for example, comes complete with headphones and keyboard stand.
Recorder
At this age, first melodies are easily created on the recorder, which trains a coordinated breathing and fingering technique, is easy to play and guarantees a fast feeling of success. The Hopf Kindergarten Flute is a 6-tone flute for preschool children and comes with a carrying bag, wiper and fingering chart.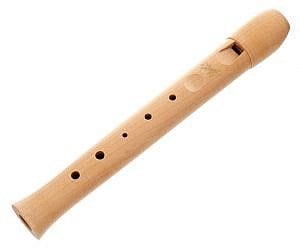 Bowed Instruments
Many music schools teach violin according to the so-called Suzuki method, in which violin playing is learned virtually in the native language. Normally children from about three years of age can participate, whereby the choice of instrument should be made in consultation with the teacher. There are no problems with the size, because 1/8, 1/16 or even 1/32 violins can be played by small children's hands. The same applies to the cello, which is available in sizes from 1/16 in our department for children's and youth cellos. Like almost all beginner instruments, string instruments are available at reasonable prices, for example the Thomann Classic Violin Set 1/8.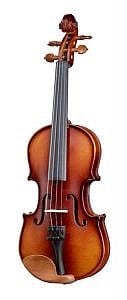 Basically, the size of the instrument must be based on the body structure and development of the child. It is therefore ideal to seek the advice of an experienced teacher or to visit our specialist departments, where our staff will help you make the right choice.
If you have any questions about instruments for children or special instruments, our specialists are always available for advice and assistance, whether online or in our shop in Treppendorf:
Thomann Musikhaus
Hans-Thomann-Str.
96138 Burgebrach / district of Treppendorf
? Parents will find suitable instruments and products for children from 6 to 10 years + tips on the topic in the blog article "My first instrument – Elementary School" (click).
? A guide for parents with children from the age of 10 and suitable instruments and products can be found in the blog article "My first instrument – Ages 10 and up" (click).