Menu

Thomann je se svými 80 000 nabízenými produkty a 10 miliony zákazníků ze 120 zemí světa největším internetovým obchodníkem v oblasti hudebních nástrojů a zvukových aparatur. Protože jsme sami muzikanti, absolutně chápeme i vaši vášeň pro hudbu. Jako společnost pak máme jediný cíl: Zařídit, abyste byli jako naši zákazníci šťastní!

Máme celou řadu stránek, na kterých před i po koupi produktu naleznete informace, případně naše kontaktní údaje a odkazy. Spojit se s námi můžete také prostřednictvím sociálních médií – jsme například na Facebooku nebo na Twitteru.

Naši servisní pracovníci jsou z většiny sami muzikanti – jsou to tedy prvotřídní odborníci, kteří našim zákazníkům pomůžou jak s výběrem nástroje, tak i s jeho údržbou a případnými opravami.

Díky našim profesionálním oddělením a dílnám vám můžeme nabídnout profesionální poradenství a rychlý servis i údržbu. To se samozřejmě – jak jinak, než ku prospěchu zákazníků – odráží i v našich cenách.

Kromě obchodu samotného pro vás máme celou řadu dalších věcí: fóra, aplikace, blogy a daleko více. Vše s přidanou hodnotou, kterou si může každý muzikant vyladit podle svého.


Semi-Modular Analogue Desktop Synthesiser
VC controlled 32-step sequencer with 64 sequence-locations

Low pass & high pass moog ladder Filter (20Hz-20kHz) with VC controlled resonance

Moog oscillator with pulse and saw tooth wave outputs

MIDI input and MIDI to CV converter

32 Modular patch-bay with 5 patch-cables 3.5 mm mini jack

2 VC controlled mixer

Main module is Euro-Rack compatible

Line-/Headphone-output 6.3 mm jack

Line-input 3.5 mm mini-jack

Dimensions (W x H x D): approx. 319 x 107 x 133 mm

Weight: approx. 1.59 kg
Eurorack Specifications:
Width: 60 HP

Module depth: 26 mm

Power requirement: +230 mA (+12 V) / -0 mA (-12 V)
*
Ceny vč. DPH plus poštovné
. Nabídka do vyčerpání zásob. Za chyby tisku a omyly neručíme. DPC=Doporučená prodejní cena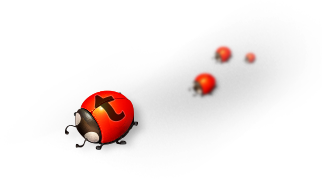 Váš názor
Našli jste nějakou chybu nebo byste nám chtěli něco k této stránce sdělit?
Těšíme se na Vaši zpětnou vazbu a problémy pro Vás co nejrychleji vyřešíme.
ID: 372745 © 1996–2020 Thomann GmbH Thomann loves you, because you rock!