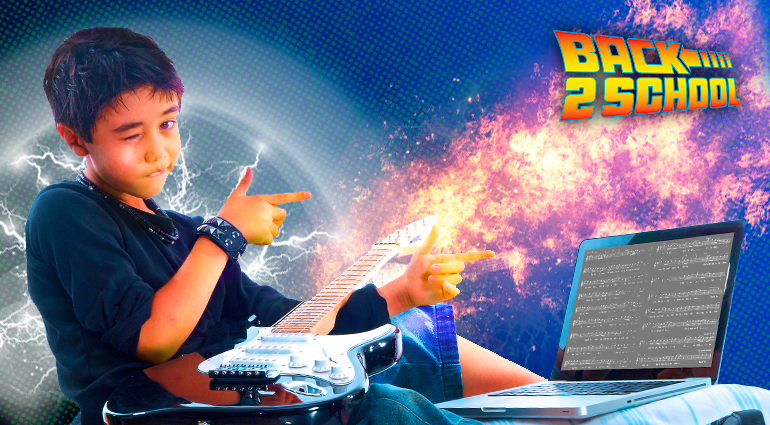 My 1st instrument: The best songs for learning
My 1st instrument: The best songs for learning
As a beginner you want to play current songs as well as classics from the world of music. This can work quite well, because that way both you and your teacher can discover new music. Sometimes it might be important to start with songs that are not too complex and which have a slow tempo (or you can simply slow down your favourites). The degree of difficulty is usually determined by the arrangement but also by the idiosyncratic technique of the original composer. A perfect example of the latter is the harder-than-it-seems strumming pattern of "Wonderwall" by Oasis. Below we have some suggestions for fun songs to cover, both from yesterday and today…
---
Acoustic Guitar
With the acoustic guitar you have the advantage of being able to play a large variety of songs with only knowing a few basic chords. Then practice singing along to them and in no time you'll be able to entertain anyone.
"A Horse With No Name" – America
"Take Me Home, Country Roads" – John Denver
"Fields Of Gold" – Sting
"Knocking On Heavens Door" – Bob Dylan
"Wonderwall" – Oasis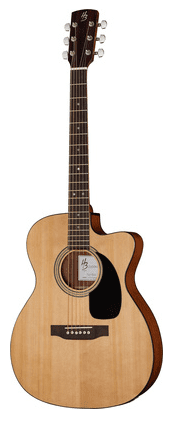 ---
Electric Guitar
You can get down to business with only a few riffs on the electric guitar. Just try it out and practice daily. The suggestions below are essentials, you'll need them for the rest of your guitar-playing career…
"Satisfaction" – The Rolling Stones
"Smoke On The Water" – Deep Purple
"Smells Like Teen Spirit" – Nirvana
"When I Come Around" – Green Day
"Rocking All Over The World" – Status Quo
---
Ukulele
When you pull out the ukulele and play one of these classics a singalong is bound to happen! Try these out, simplified, of course:
"Let It Be" – The Beatles
"Counting Stars" – One Republic
"I Still Haven't Found What I'm Looking For" – U2
"One Love" – Bob Marley
"Red, Red Wine" – UB 40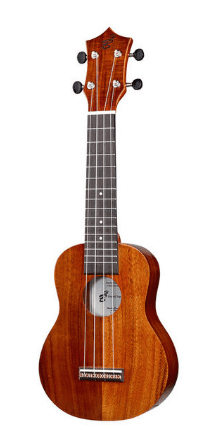 ---
Bass Guitar
Also for the bassists among you we have put together a list of hit songs. Time and again unique bass lines and grooves get stuck in the, often subconscious, memory. Try these out…
"Longview" – Green Day
"Stand By Me" – Ben E. King
"Another Brick In The Wall" – Pink Floyd
"Californication" – Red Hot Chilli Peppers
"Another One Bites The Dust" – Queen
---
Piano / Keyboard / Organ / Synth
Almost anything is possible on the keyboard instruments. This immense versatility ensures that you will enjoy your instrument. No reason for monotony when practising, just expand your musical horizons…
"Have You Ever Seen The Rain" – Creedence Clearwater Revival
"Hallelujah" – Leonard Cohen
"Prayer" – Lilly Wood & The Prick
"Jump" – Van Halen
"Imagine" – John Lennon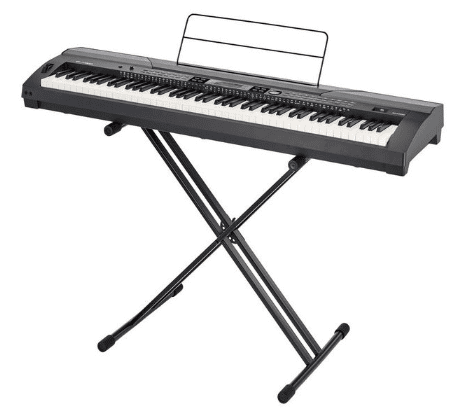 ---
Accordion
The material for accordion is usually more traditional. But also here you can cross the borders from shanties and folk music to pop & co. quite early:
"Lemon Tree" – Fools Garden
"Don't Worry, Be Happy" – Bobby McFerrin
"Be Mine" – Ofenbach
"Road to Nowhere" Talking Heads
"We Can Work It Out" – The Beatles
---
Trumpet / Cornet / Saxophone & Co.
Of course you can also play brass and woodwind instruments from children's songs to trendy hits. Pay attention to a low level of difficulty, as well as a not too wide range. The melodies should not be too fast, the intervals should not be too large.
"Happy" – Pharell Williams
"Uptown Funk" – Mark Ronson ft. Bruno Mars
"Hey Jude" The Beatles
"Let It Go" – Disney's "Frozen" Soundtrack
"Sailing" – Gavin Sutherland / Rod Stewart
---
Remember that kids usually want more than just simple children's or folk songs to play. If you, as parents or music teachers, offer them more classics or songs by their (or your) heroes, you increase their motivation and keep the fun factor high. Happy teaching and learning!