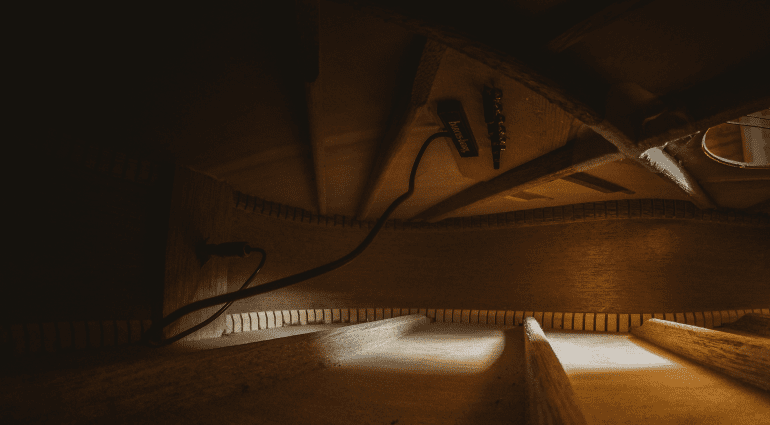 How to improve your Piezo sound on a budget
How to improve your Piezo sound on a budget
The sound of acoustic guitars equipped with a piezo pickup is rarely the best. But these systems remain one of the most practical, compact and cheapest and offer a pretty decent, balanced and interesting sound. This being said, a number of methods for considerably improving the sound exist using preamps and/or effect pedals.! 
Here are 5 options under €100 which allow you to get the best out of your acoustic's piezo sound.
---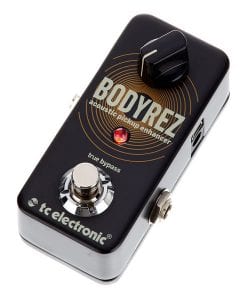 Super compact and simple to use, this little box allows you to simulate the natural resonance of an acoustic guitar's body which is sometimes compromised when using a piezo pickup.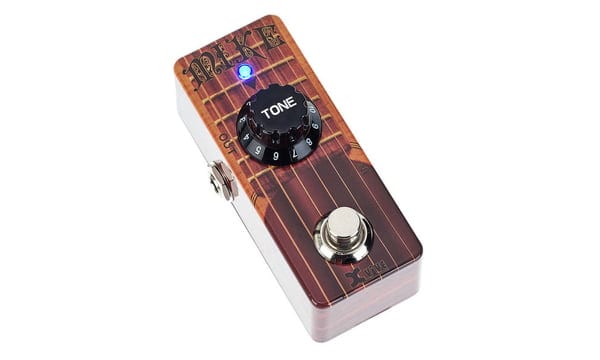 This pedal is just as small as the former one but work completely differently. It uses IR (Impulse Response) to emulate the frequency responses of 9 different guitars recorded professionally in a studio. Lots of options!
Behringer V-Tone Acoustic ADI21
Here we have a lot more traditional pre-amp style pedal. The Behringer ADI21 offers standard equalisation (EQ) options as well as phase correction and a n XLR output so that you can plug directly into the soundboard. All this for the incredible price of… €21! An unbelievable quality/price ratio!
Harley Benton Custom Line Acoustic Preamp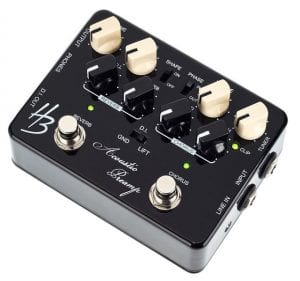 We continue this list with a pre-amp pedal similar to the ADI21. This one is from Harley Benton, which offers basically the same functions, is equipped with Chorus and Reverb effects, an auxiliary input for plugging in a smartphone or computer, a headphone output for practising more silently, and finally a dedicated output for a tuner. Time to have fun and experiment!
Artec SE-OE3 Acoustic Outboard EQ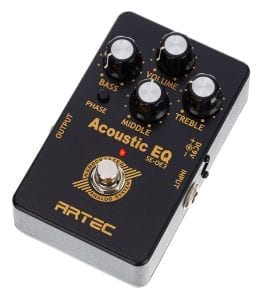 The last item, which is much easier to use for those who don't feel like sweating over settings and options, is the Artec SE-OE3! It consists of a simple EQ which you connect between your acoustic guitar and your amp allowing you to adjust the frequency curve of your piezo pickup by setting the treble, mid and bass to your liking. Simple and efficient.
---
You are now ready to greatly improve the sound of your piezo acoustic guitar pickup without going broke! Which other options would you recommend? Let us know in the comments. Also, check out all of our acoustic preamps / pedals at THIS LINK.