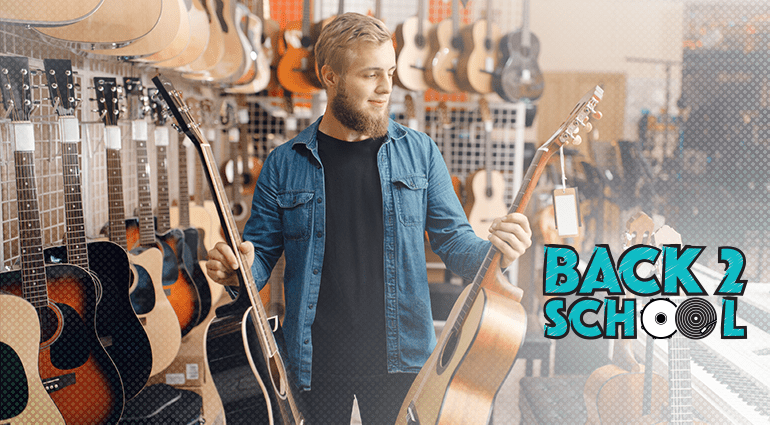 Choosing Your First Musical Instrument
Choosing Your First Musical Instrument
#Back2School
You want to access to the world of music, or  but are faced with the decision of which instrument to choose. You know that the acoustic guitar is the most common choice but there are so many more options available! This is a very important decision, after all, the entry instrument is a long-term, possibly a lifelong path. So what can you do to avoid making a "mistake"? Well, in our opinion no instrument is a mistake, but it is important to get informed. Here are our thoughts and tips to help you with your big decision!
Click here to discover a curated selection of ideal instruments to start your journey 🎸
---
My First Instrument – The initial hook!
In the best case scenario you've already targeted the ideal instrument. Very likely that this is linked to and instrument that was seen being played by a favourite band or artist. These often include the electric guitars, bass or drums. These musician heroes are often the initial hook and motivation at the same time. But maybe you were enchanted by the violins in the classical orchestra or are enthralled by the sound of the trombone. Interest can also come from a completely different angle, for example from music class at school, where various instruments are at your disposal.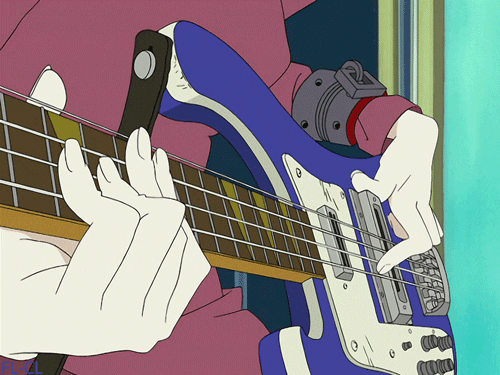 ---
My First Instrument – Musical taste match?
Everyone is an individual and therefore unique. That is to say: Deciding on the right instrument does not begin with the instrument, but with the person. The top question is: What kind of music do I (or they) prefer listening to? In the vast majority of cases, this will be the music one wants to learn how to play. And for every genre of music there are some typical instruments. For example, the electric guitar is a popular instrument for rock, pop and metal. In country and folk music the western (steel-string) acoustic guitar, violin and banjo dominate.
---
Don't get frustrated, there are solutions
If it comes down to encouraging undecided people at a young age, it makes sense to dedicate oneself to the classics, such as the recorder. You won't be overwhelmed by this instrument, you will learn the fingering, first melodies and basic knowledge of the notes relatively quickly.
---
Stringed instruments: compact & handy
Depending on a person's height, you must make sure that the instrument is not too large. Various instruments are also available in sizes suitable for children in addition to the adult size. There are student guitars with a shortened scale and a smaller body, like 3/4 guitars or 1/2 guitars. You will also find Harley Benton electric guitars with a shorter scale. And, since we're on the topic of stringed instruments, how about a ukulele, which is also small, handy, easy to learn and for all ages!
---
Wind instruments for beginners
Transverse flutes, for example, are available with a curved head-joint. The result is that the transverse flute is shorter than the standard version, which is easier for kids or smaller people to handle. A cornet is a good introduction to the brass world. It is somewhat shorter than a trumpet and therefore has a good center of gravity for youngsters. Of course, a cornet only makes sense once the youngsters have said goodbye to their baby teeth ?
---
For the drummers of the future
For the rhythm section there are drum kits of all sizes. If your children are not yet fully grown – which is often the case with the FIRST instrument (but not a rule) – the dimensions of a full-sized kit can be overwhelming. On a children's drum kit they can more easily learn all the techniques without any impairment of posture and movement. And these are serious drum kits for beginners, they're not from the toy shelf. All sizes of drums can be found here.
---
Can't go wrong with a keyboard
At any age, an accordion can be ideal for getting started, so can a piano or keyboard because it is really versatile and has many pedagogical advantages. Due to the keyboard's black and white keys, it is probably the most musically logical (polyphonic) instrument. It is ideal for learning the first notes, which can be conjured up quite easily, and is virtually a guarantee for quick learning. Pieces of music from all genres and all levels of difficulty can be played on the same keyboard, talk about a lifelong instrument!
---
My First Instrument
For the long-lasting joy of making music, consider how popular an instrument is. The guitar is one of the most popular stringed instruments par excellence. However, if the goal is to play in a band one day, it may well be that musicians are looking for a drummer or a bassist, because there are not quite as many of them. The same applies to violins, an instrument that appeals to many. In the violin orchestra, however, there is perhaps more room for the viola (or the cello). In this sense, "more exotic instruments" also have the potential of being a very first instrument.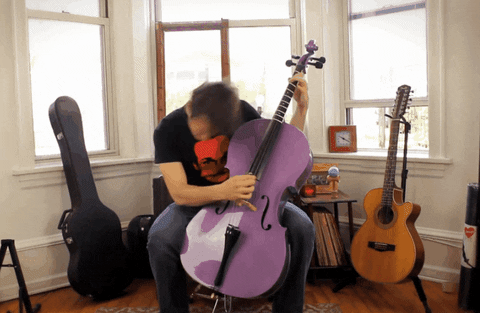 ---
We hope this article has helped you decide on an instrument for yourself, a friend, a child, or relative. Please leave us a comment below and then go play some music already!
---
Ready to learn a new instrument? Check out our recommendations, click HERE!
#Back2School