The Keyboard – most versatile entry-level instrument
The Keyboard – most versatile entry-level instrument
#MyFirstInstrument
The keyboard is a "band in a box", a modern and sought-after instrument that eliminates many hurdles on the musical path from beginner to virtuoso. For many, it's nothing less than a lifestyle: "The keyboard is my whole life. (…) Sitting at my keyboard is the happiest time for me." These words come from Brian Wilson, the musical genius behind the legendary Beach Boys. Brian made music history and because every hero had to start somewhere we want to discuss, below, what the advantages of the keyboard are as an entry-level instrument. ️
?️?️?
---
The keyboard's magic features
With the portable or home keyboard, an arrangement of drums, bass and accompanying sounds such as imitation wind instruments, synth pads or string instruments can be run automatically. The harmonies are changed by triggering the chords with your left hand. Simultaneously, the right hand plays the melodies or hooks. You can compose appealing and varied songs quickly, with several hundreds of sounds that can be easily accessed at the push of a button. It's quite quaint when you play "Highway To Hell" with a pan-pipe sound!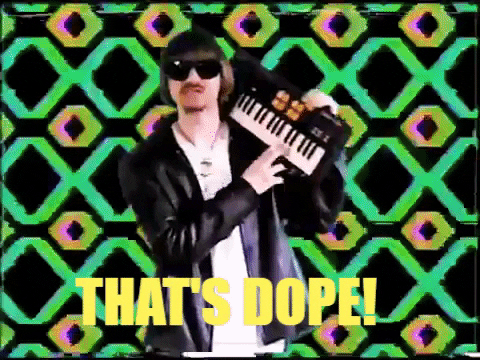 Attain your goals quickly
The motivating factor for entering the world of music via the keyboard is that first learning goals can be achieved relatively quickly. Of course, correct hand and finger position must be practised. For example, the lengthy training of the approach with a wind instrument or the difficulty of precise intonation on string instruments are eliminated. Certainly it is no less challenging what you can play on a keyboard; however, starting out is simpler: the intended sound (and correct note) is there immediately.
Furthermore, the keyboard has no musical limits. You can use it to play current pop, rock, hip-hop or reggae songs as well as jazz , folk or children's songs, and all this with an almost unlimited variety of sounds.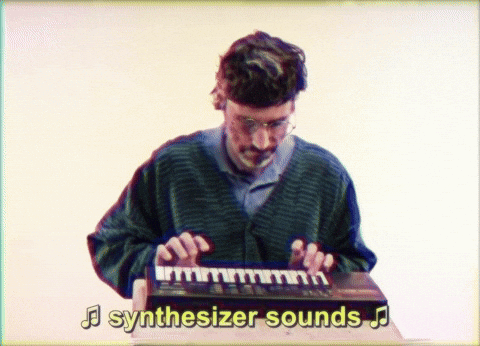 Training with automatic accompaniment
The keyboard is also outstanding when it comes to practising at home. In contrast to some other instruments, young musicians not only have to train monotonous scales or melodies in which they are literally unaccompanied, i.e. alone. Rather, they can use the accompaniment beats and patches from the automatic accompaniment, which can mean being accompanied by an entire orchestra! To be honest, that's just more fun!
The didactic milestones begin with the automatic accompaniment, which can sometimes be triggered with a finger, and don't exclude the playback of files or backing tracks, for example, via a USB drive or SD card. Another great feature is the headphone output jack, a decisive argument for peace in the family. Music students can practice as long as they want and neither family, babysitter or neighbours are disturbed.
Stars who have become legends via the keyboard
Several keyboard players achieved icon status with their impressive sounds and unique playing style. For example Tony Banks, keyboardist and co-founder of Genesis. What would hits like "The Lamb Lies Down on Broadway" be without the crazy piano and keyboard playing?
The undisputed master of the keys for Deep Purple was keyboardist Jon Lord, who died in 2012; unmistakable on the Hammond organ, for example on hard rock classics such as "Child In Time":
Keith Emerson, as one of the pioneers, drew from a musical symbiosis of rock, classical and jazz on the keys. He experimented, creating special tones while heaving his Hammond organ around. And in his irrepressible musical and technical creativity Keith made the Moog synthesizer socially acceptable.
Switch from the keyboard to the digital piano or synthesizer
An interesting fact is that many musicians expand their knowledge and skills via the keyboard. Some people switch to the digital piano or classical piano and thus rely on more traditional sounds. Others discover the world of synthesizers, build complete keyboard towers on stage, including entertainer keyboards, hardware sequencers and arrangers, or use a wide variety of models in the studio with equally unusual sounds. Once started on the keyboard, ambitious young musicians have every opportunity to develop further. And as is customary with music: There is no end to the creative and artistic horizon.
Recommended instruments for ambitious young keyboard players
Beginners benefit from the huge selection of different keyboards, in terms of size, integrated functions and sounds as well as price. The good news: Even amateurs are able to afford a high-quality instrument with countless sophisticated and innovative functions due to the low prices.
With the Casio SA 77, even the youngest can be introduced to the world of music. The extremely compact instrument has 44 mini keys, 8-voice polyphony, 100 sounds, 50 styles, 10 practice pieces, 5 drum pads, LCD display, a headphone output and more.
Another instrument on which the children's musicality can grow step by step is the Thomann SP-320. It is a keyboard or stage piano with 88 full-sized weighted keys (velocity sensitive), 32-voice polyphony, 12 sounds and all the inputs and outputs (including MIDI) necessary for more advanced composition and recording.
Yamaha PSR models have been popular for years. The Yamaha PSR-EW410 has 76 keys which are velocity sensitive. Integrated are 758 sounds with 48-note polyphony, 235 varied styles, tons of effects, connections, sequencer, transpose function and above all: the learning function. Enough features to get you through the beginning and intermediate levels!
---
We wish you (and/or your child) a great learning and progressing experience! Which keyboard did you start out on? Let us know with a comment ✍️