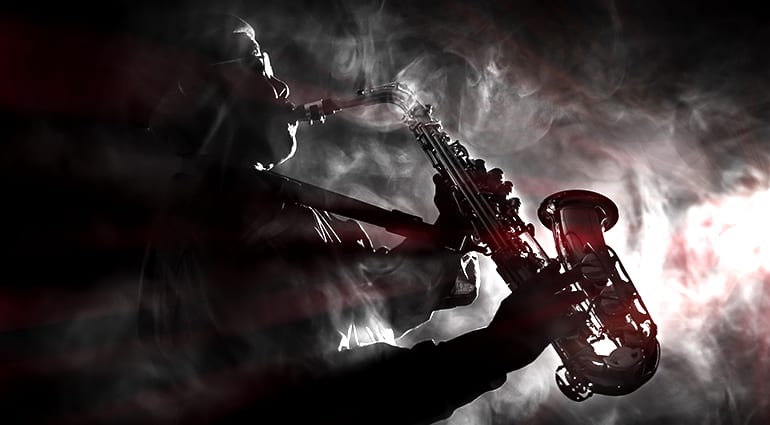 10 great non-guitar solos!
10 great non-guitar solos!
Solos are great. They give a sense of fulfilment to a song and add that flavour that listeners need for completing their journey through the beautiful stream of music. Guitar heroes just as famous (if not more) as the most famous singers and their guitar licks are known to everybody. But guitar solos are not the only kind of solos that count! Let's check out 10 great solos that were not played on a guitar 😉 
---
The Beatles – Penny Lane
Instrument: Trumpet
One of the most 'talked about' Beatles songs – and with a good reason: David Mason's trumpet solo adds some magic flavour to the song which can be hardly described with words. If this wasn't enough, Mason goes onto a variation (even better, in our opinion) on the last chorus to finish the song.
Pink Floyd – Money
Instrument: Saxophone
Sax solos are abundant and this is a good thing. However, very few of them are as iconic as the performance delivered by Dick Parry on Pink Floyd's Money, a tasteful and emotional solo that walks on the 7/4 time signature of the song with ease and attitude. It just fits.
Stevie Wonder – For Once in My Life
Instrument: Harmonica
With harmonica solos it's easy to choose technical performances delivered by jaw-dropping players. However, we felt that the king of this peculiar instrument was, is and will always be the great Stevie. His approach to melody is second to none, in our opinion. Just give it a listen.
The Who – Squeeze Box
Instrument: Banjo
Pete Townsend is a man of many talents – and this banjo interlude proves it. Sure, the banjo immediately calls for country and bluegrass sizzlin' and melting solos. But this is pure rock 'n' roll and it adds so much to the song.
The Doors – Riders on the Storm
Instrument: Electric Organ
Ray Manzarek's approach to electric pianos (the Fender Rhodes, to be specific) was unique: serving the song, creating the mood for Morrison's vocal lines and his tormented poetry, his riffs and hooks were always on spot. The solo on Riders on the Storm, one of their most epic songs, is a true testimony to his exquisite taste in melody and incredible musicality.
Metallica – Orion
Instrument: Bass
A legendary bass solo recorded by a legendary bassist that is, sadly, no longer with us. Cliff Burton's approach to his bass was fierce, new, experimental, furious, melodic yet candid. He delivered everything he was capable of during his short stint in Metallica. Orion, from the album 'Master of Puppets' (1986) is a reference track for every metal bassist in the current world \m/
Rush – Tom Sawyer
Instrument: Drums
Some may say this is Rush's most iconic song ever and we can clearly understand why. The lyrics, the chord progression, the bass performance. And then there's (was) him: Neil Peart, godfather of progressive rock drumming, delivering a performance that is hard to surpass.
PFM  – Alta Loma Five Till Nine
Instrument: Violin
Italian prog-rockers PFM (Premiata Forneria Marconi), one of the most established progressive rock bands in the world with a career spanning five decades, has written countless amazing songs. One of them resonated a lot to me for a very specific reason: the violin solo performed by Mauro Pagani is just pure musical sex.
The Nice (feat. Keith Emerson) – Hang onto a dream
Instrument: Piano
An incredible piano performance by the incredibly versatile and uber-talented Keith Emerson. Tons of words have been written about Keith's style, which can't really be summed up in a few paragraphs. If this wasn't enough, make sure to check out the live version of this song performed in 1968 on a German television program Beat–Club. No spoilers, just watch it 😉
Bruce Springsteen – Jungleland
Instrument: Saxophone
Clarence Clemons' performance on this song is simply beautiful: a tasty melody, well executed and played with his soul, resulting in an extraordinary solo that sends shivers down your spine. Clemons may not be a sax virtuoso like his fellow colleague Branford Marsalis, but he surely knows how to make your knees tremble a bit with his intensity!
---
What's your favourite non-guitar solo ever? Write a comment here ? or on our Facebook post and let us know!