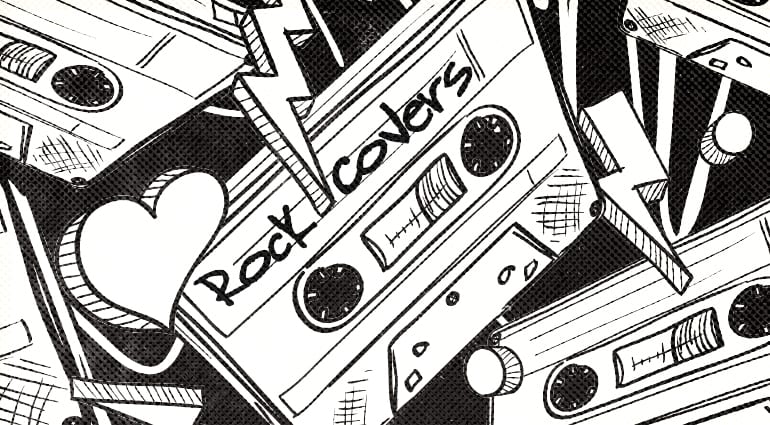 10 Great Rock Cover Songs
10 Great Rock Cover Songs
It happens from time to time that pop stars and mainstream artists cover songs from the "hard & heavy" department or vice versa. Some of them are amazingly good or refreshingly different while with others you don't even know that they are covers. Still others, however, would have been better kept untouched. In this article we've got 10 rock covers for you to hear and judge for yourself!
---
Halestorm – Still of The Night (Whitesnake)
Is it possible to outdo Whitesnake? In our opinion… yes. The vocal performance of Lzzy Hale here is incredibly and undeniable powerful and lends itself well to this iconic piece. The musical part, then, adapts perfectly to her energy and creates an overall effective cover version. The only criticism here is towards the similarity of the two genres, which, some may say, is not that adventurous.
Millencolin – Every Breath You Take (The Police)
Let's go punk: here, the band Millencolin is dedicated to the classic Every Breath You Take by The Police. While Sting & co. are known for their perfection and exceptional musical skill and are more than recognised, the punk version is rather dirty, edgy and murderously fast. It's worth having a listen.
Ty Segall – Every 1's A Winner (Hot Chocolate)
Ty Segall and his backing band, The Freedom Band, have taken Hot Chocolate's 1978 R&B hit Every 1's A Winner and "rockified" it after steeping it in the Southern California garage rock sound. The result is, at least, Hot Chocolate spiked with whisky. That drum sound and guitar tone!
Slayer – Born To Be Wild (Steppenwolf)
One of the classics from the early days of hard rock is Born To Be Wild by Steppenwolf. Slayer, who have often been covered themselves, put their thrash metal stamp on the song and let it sound a lot harder and more aggressive. The result was more than successful.
Johnny Cash – Hurt (Nine Inch Nails)
Anyone who can make people believe that the cover song is the original has done a damn good job. Johnny Cash did it with Hurt. He knitted an impressively emotional ballad from the Nine Inch Nails title. A great rock ballad whose cover version is better known than the original.
Janis Joplin – Summertime (George Gershwin)
Yes, this Gershwin classic has been covered by way too many artists but Janis Joplin did an extraordinary job with her unmistakable raspy voice and more-than-passionate delivery. She squeezed the essence out of every word while guitarist James Gurley blasted every note to complement her perfectly. You hear this musical alchemy once and it's hard to forget…
2CELLOS – Thunderstruck (AC / DC)
Classic with a difference: The Croatian cellist duo 2CELLOS has created a large fan base with unusual interpretations of various rock classics. The two award-winning musicians have become known for their worldwide festival gigs, a tour with Elton John and numerous appearances in US shows. Luka Šulić and Stjepan Hauser like to take songs from U2, Nirvana, Coldplay or Sting. And here they show you Thunderstruck from AC/DC.
Feist – Secret Heart (Ron Sexsmith)
Definitely a highlight on her 2004 album, Let It Die, Secret Heart is actually a song which was originally written by Canadian rocker Ron Sexsmith in 1995. Leslie Feist does it more than justice in her studio recording (and live versions), just check out her performance in the video above, so much feeling!
Joey Ramone – What a Wonderful World (Louis Armstrong)
Louis Armstrong had nothing to do with hard rock or punk (except for the drug habits perhaps). The relentless trumpeter became world famous with his personable charisma, his highly recognisable voice and countless great songs. Then none other than punk icon Joey Ramone grabbed the international Armstrong hit What a Wonderful World and "punkified" it. The wonderful world can sometimes sound harder 🙂
Quiet Riot – Cum On Feel The Noize (Slade)
With kind regards to the early '80s, Quiet Riot made a hit by the iconic '70s glam rockers Slade. Despite having passed away at a shockingly-young age, Randy Rhoads, founding members of Quiet Riot, brought Cum On Feel The Noize to the Top 5 American single charts and became a million seller.
---
Do you know of other impressive rock cover songs? We look forward to your comments.