6. Distortion
Today's distortion pedals give you almost unlimited power and sustain, without compromising the tube-like warmth and tone of the old fuzz boxes. Marshall seem to have set the standard with boxes like the Jackhammer, but there is a wide variety of options available for the guitarist in search of killer tone.
In many cases, these pedals offer tube modelling functions, and so the lines between distortion and overdrive are now increasingly blurred.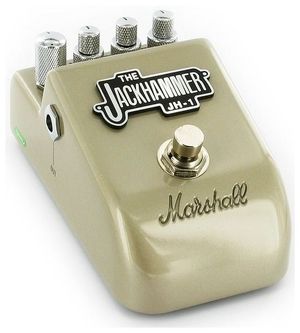 Unlike overdrives, distortion boxes are not always suitable in situations where the amp is already overdriven. If you want that distinctive, distorted sound, you may need to adjust the amp settings to avoid the sound becoming too harsh.
Distortion Effect Pedals overview