Menü

A Thomann 130 országban található, közel 10 millió ügyfelével, katalógusában mintegy 80.000 termékkel a hangszerek és fény-, ill. hangtechnikai berendezések legnagyobb csomagküldője a világon. Mi magunk is zenészek vagyunk, és a zene nekünk is szenvedélyünk, akárcsak neked. Cégünk számára egyetlen dolog áll a középpontban: te, a vásárló.

Vásárlóink számos oldalon találhatnak tájékoztatást és elérhetőségeket, így igyekszünk biztosítani a vásárlás előtti és utáni teljes körű tájékoztatást. Emellett a közösségi médiában, többek közt a Facebookon vagy a Twitteren található csatornáink is elérhetők mindenki számára.

Szolgáltató csapatunk nagyobbrészt zenészekből áll. Ügyfeleinket örömmel kísérjük végig a vásárlás előtti szaktanácsadástól egészen a karbantartásig vagy javításig vezető úton.

Szakosodott osztályaink és mesterműhelyeink révén szavatolni tudjuk a szakavatott tanácsadást és a gyors karbantartásokat. Ez természetesen hatással van az árakra is - persze a vásárlóink javára.

Nem csak a webáruházunk áll rendelkezésedre. Fórumok, alkalmazások, blogok és még számos egyéb is elérhető kínálatunkban, teljes mértékig a zenészek igényeire szabott extrákkal


Bass Preamp
Bass Preamp and Recording Amp - the rack version of Bass Driver D.I. and a little more
Like the little brother, the SansAmp RBI provides a vast range of traditional and modern Bassampsounds, including pushing overdrive sounds that you would not expect from a bass preamp. Find several useful presets like SVT®-style, Bassman®-style, Kings X-Style, and Crimson-style (to name just a few) in the RBI's users manual - to get you started immediately.
Most of the parameters are identical to those of the SansAmp Bass Driver D.I.:
Drive and Presence we need not explain here. Blend allows stepless transition between the dry signal and the SansAmp tube amp emulation. With the active bass and treble controls the respective frequency band can be boost or cut by 12 dB.
Key features of the SansAmp RBI:
The SansAmp RBI has a mid controller and one level pot for the XLR and jack output each in order to provide an optimal signal in parallel to both the bass amplifier on stage as well as the PA system. The integrated effects loop can be toggled between serial and parallel operation with the Mix 50/50 - switch button. The "uneffected" XLR and TRS outputs provide a dry signal for connection to two RBIs or one RBI with another bass amp. Last but not least the footswitch input for remote control of the RBI and the Foot Switch output to hook up multiple RBIs.
With the SansAmp RBI you have a whole truck-load of bass-amp-sounds in a single 19" housing. If you are looking for a substantial sound foundation you will no longer need heavy equipment in the future.
In any studio in the world with the RBI in hand luggage you are ready to go on the spot. Enter the console, adjust sound, done!

On live events, the SansAmp RBI can be connected to a Bass amp with box (e.g. TECH-21 Bass PowerWedge 60) and the P.A. system in parallel.
For those who need 2 channels: The remote control of the RBI can be coupled with another RBI. Who prefers a programmable preamp should take a look at the SansAmp PSA-1, which was not only developed for the guitar. The PSA-1 already includes 10 pre-programmed Bass presets and 49 additional program slots are available for free assignement.
Extended rack version of the Bass Driver D.I.

Parallel/serial switchable effects loop

Adjustable XLR and jack output

19"/ 1U
Nem választottál ki terméket
A terméket megtekintő ügyfelek ezeket vásárolták tőlünk
42% vásárolta meg ezt a terméket

Tech 21 SansAmp RBI

409 € A kosárba

vásárlóink 9százalékának választása: Behringer V-Tone Bass BDI21
25 €

vásárlóink 7százalékának választása: Tech 21 SansAmp Geddy Lee YYZ Preamp
259 €

vásárlóink 7százalékának választása: Ampeg SCR-DI
255 €

vásárlóink 6százalékának választása: Tech 21 SansAmp GED-2112
454 €
Kedvenc Basszus előerősítők
Minden ajánlat tartalmazza az ÁFÁ-t, és a készlet erejéig érvényes Nyomdai hibákért és tévedésekért nem vállalunk felelősséget. *Fogy. ár = a gyártó által ajánlott fogyasztói ár.Németország területén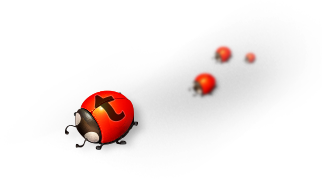 Visszajelzés
Hibára bukkantál, vagy mondani szeretnél valamit az oldallal kapcsolatban?
Örömmel fogadjuk a visszajelzéseket, és igyekszünk a lehető leghamarabb megoldani az általad észlelt problémát.
ID: 173745 © 1996–2020 Thomann GmbH Thomann loves you, because you rock!