14. Conclusion
The bassist plays a very important role in a band. His or her task is to support the band's groove. But besides laying a solid foundation, bass playing allows for expressive soloing with different playing techniques, which can earn the bass player some dedicated fans, as famous bassists such as Flea of the Red Hot Chili Peppers have demonstrated.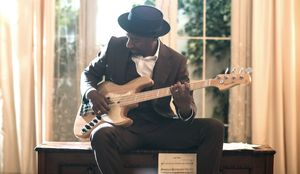 So, pick up your bass and start playing!
Today, you can buy a relatively good-sounding bass for a surprisingly small amount of money. Up until recently, it was an exception for a young musician to be able to start out with a halfway decent instrument. These days, it is easier than ever to begin playing, thanks to guides like this and inexpensive instruments.
By clicking on "Our current deals", you can find a selection of instruments, which have been "voted" into this list by our customers.
Bass Guitars overview