Thomann. Hans Thomann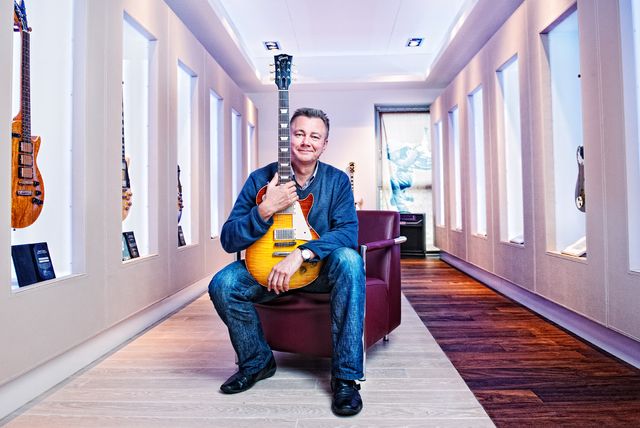 Allow me to introduce myself: My name is Hans Thomann and I have been the Managing Director of Musikhaus Thomann since 1990. The company was founded by my father, Hans Thomann Sr., in 1954. There have been enormous changes since then, but one thing has always remained the same and will never change:
we let the customers be our guide
.
I studied neither business administration nor marketing but was trained as a precision engineer. However, music is my life and I've spent it working at Musikhaus Thomann ever since I turned twelve.
I was quite young when my father put me in charge of the company, and he gave me an invaluable piece of advice to guide me along the way: "Always listen to the customers and learn from them."
That has become my motto too, and I'm proud to say that even with 1360 employees and more than 8.900.000 customers, we're still an independent family-owned company. No managers, no business consultants, no suit & tie guys.
Selling the best products at the best price, that's our goal, and to satisfy our customers is our motivation. Offering an excellent service is by no means less important. We want you to get the most for your money while shopping with us, and therefore we have devised our own credo: Added Value. For instance, we've been offering a general 30-day money-back guarantee since 1995 - long before the EU came up with the directive on mail order purchases. On top of that, in 2005 we decided to offer an extended warranty period of three years - out of our own pocket! Service means more to us than smiling employees, it's the smile on the faces of our customers.
But why don't you stop by and get a taste of the "Thomann spirit"? You're always welcome to visit us at Musikhaus Thomann in Treppendorf near Bamberg (Bavaria, Germany). Our "How to find us" link will give you further details.
Sincerely,
Hans Thomann
Discover our operation on a 360° tour