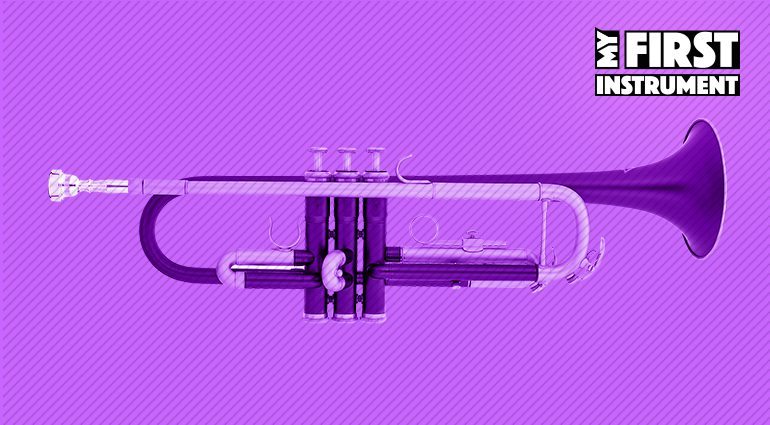 Tips for Wind Instrument Beginners
Tips for Wind Instrument Beginners
Your wind instrument is an extension of your musical soul, by no means only a tool on which you mechanically produce notes. With skillful playing technique, you will breathe emotional life into the notes. The debut on a wind instrument is truly exciting but what is the best approach to tone generation? What are the first sensible steps? Let us advise you; benefit from our extensive product range with these products especially for beginners. And here we've put together some great tips for ambitious newbies.
#MyFirstInstrument ?
---
There is hardly a wind instrument in which approach, breathing and sound generation do not play the main role. An air column is set to vibrate in the instrument by blowing air through it. Column length can be altered using valves, flaps or finger holes. The different bass or treble registers can be addressed via the controlled approach and the variable blowing pressure. Sounds like complex combinations and serious bodily control, huh? Don't worry, you can do it with some advice and some practice.
1. Breathing
Correct breathing is one of the basic skills for playing wind instruments. Without relaxed and controlled inhalation and exhalation, you will hardly be able to play melodious notes on the trumpet, saxophone, flute, or any wind instrument. It is best to practice breathing technique without the instrument first. Inhale deeply into your stomach and then – supported by the diaphragm – breathe out evenly. Breath pressure must remain constant. Your instrument then becomes the shaping amplifier of your air column.
Breathe in deeply but easily into your stomach; Use diaphragmatic breathing.
Exhale evenly again, supported by the diaphragm, creating a column of air.
Regulate respiratory air through the stomach, chest, back muscles and musculoskeletal system.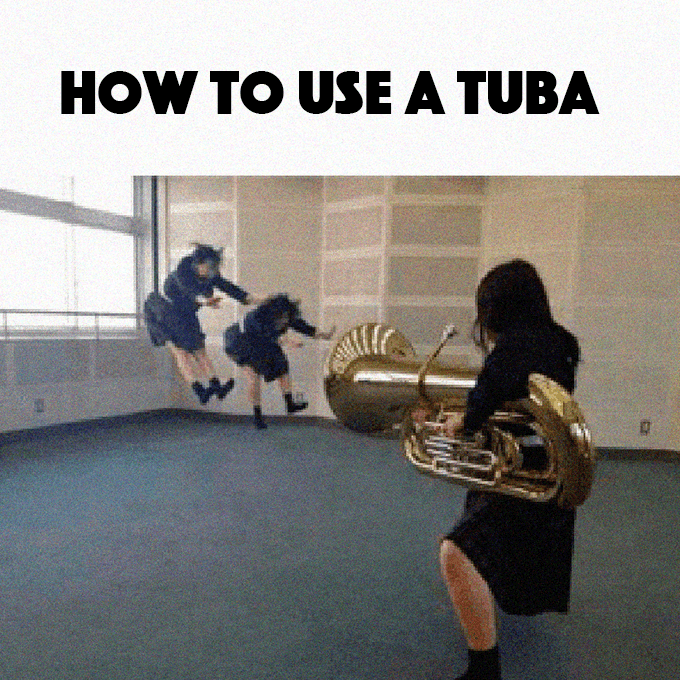 2. First approach
To put it very roughly, we understand the connection between your mouth and the mouthpiece of the wind instrument. You shape the approach with your lips as you shape and train the mouth, facial muscles and more as a result. You don't want to smother the mouthpiece, instead you want to work with just enough pressure on the mouthpiece to achieve a pleasant sound with a stable attachment.
Find the correct lip position on the mouthpiece so that no air escapes
Carefully and continuously train the muscles of the lips, mouth and face, develop muscles
Do not cramp under any circumstances and do not compress the air column too ambitiously
3. Blow until it plays!
In sport, warming up and stretching is a must. Muscles and joints should be carefully warmed up, tendons slightly stretched. It's important to avoid the risk of injury and to be able to improve performance. The same goes for you as a wind musician. Respiratory muscles, muscles of the mouth and lips and more need to be warmed up. You are musical athletes!
4. Position of fingers and wrists
The handles of wind instruments are not particularly difficult in themselves. Rather, it's about learning individual holds and combinations by heart and getting the over-inflatable notes with the proper blow pressure. The best thing to do is to get a fingering chart of the instrument you have chosen in addition to instructions from a music teacher. At first, play the simplest sounds and melodies possible and memorize the chords in your musical memory.
5. Set achievable goals and learn step-by-step
It makes perfect sense to learn with a logical method. With achievable goals, you make a step-by-step plan that you are following in a positive way. Each milestone you reach motivates you as well! Regular practice is an essential part of this. Don't overdo it so you don't risk strains, cramps, or even blisters on the lips!  The proven rule is: 30 minutes a day rather than three and a half hours and then nothing for six days.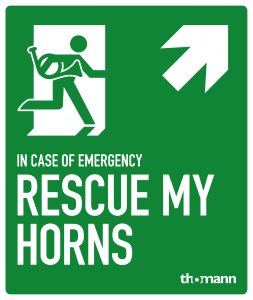 What instrument from what age?
The question remains, from what age children can start on which wind instrument. The main determinant for this is body size, which is why the specific age information is a bit vague, but at least it allows for rough guidance. Just remember: Don't overdo it, despite all the euphoria:
Flute: starting age between 7 and 10 years old, not before primary school age
Trumpet: starting age around 8 years old; it makes sense that the teeth are strengthened
Saxophone: starting age around 10 to 12 years old, also for impatient people from 8 years old
We will talk about bassoon, oboe & Co again in a few years
It makes sense, at least in the beginning, that children are guided by an experienced music teacher with pedagogical training. Professional instructions for correct posture and structured, motivating learning are important so that no blocking errors creep in. Did we mention that there are, for example, left-handed flutes, trumpets and other wind instruments? Our team will be happy to help and advise you, you will find all the contact details at the bottom of this article.
Instruments and accessories to get you started
It is easy to understand that the entry instruments have to be within affordable limits. And depending on the wind instrument you choose, you can expect different prices. Remember that a recorder is cheaper than a flute, trumpet or bassoon. The expense of a quality instrument is an investment in your musical future.
?Instruments and accessories for beginners: You can find our recommendations under this link!?
Also take into account the corresponding accessories, for example cleaning products, valve oil or cork grease, music and instrument stands and, of course, gig bags or cases. Well equipped, you will reach your destination relaxed.
We are here to advise you! 🙂
If you have any questions about instruments, accessories, beginner-friendly mouthpieces, saxophone reeds and more, you can always count on us. Colleagues in the specialist departments for woodwinds and brass are happy to advise you without obligation.
If you cannot come and visit us, you can call us, use our live chat at thomann.de or send us an email:
Wind instruments | Contact
☎(+49) 9546 9223 26
?Wind Instrument department on thomann.de
Address:
Musikhaus Thomann
Hans-Thomann-Str.
96138 Burgebrach / Treppendorf