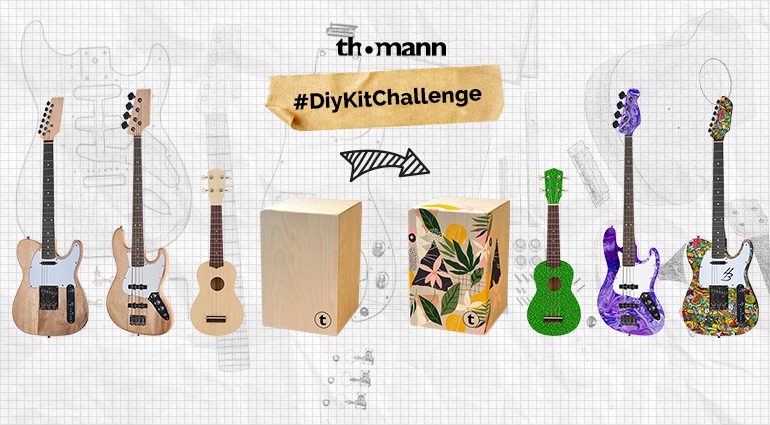 #DiyKitChallenge: design an instrument, win big prizes!
#DiyKitChallenge: design an instrument, win big prizes!
Musicians are sound makers, no question about it. Not only that: Most of the time, they like to let off steam creatively on their own instruments or equipment. For our #DiyKitChallenge if you design an instrument with a DIY kit from Thomann and have the chance to win a 500-euro Thomann voucher. Do you accept the challenge? 🛠
Win a 500-euro voucher!
Impress us with your homemade design and win great prizes. You have the chance to win one of three Thomann vouchers:
️1st Place: €500 voucher
2nd Place: €350 voucher
3rd Place: €200 voucher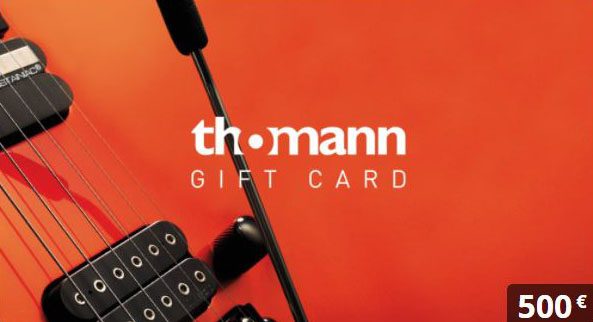 There are no limits to your creativity: To take part in our #DiyKitChallenge, create an instrument of your choice with a DIY kit from Thomann (all kits can be found below) and present it in a video. Your instrument must be both visually convincing and playable. Upload the video to Instagram, Facebook or YouTube using the hashtag #DiyKitChallenge.
Important: Please note that your profile must be set to "Public" and must include #DiyKitChallenge in the video title on YouTube. Also, link our profile on the platform you have chosen, so that we can find all your entries.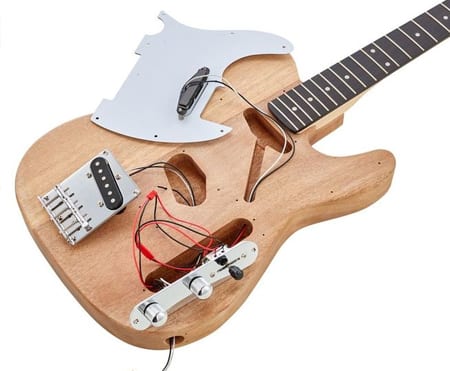 Our jury, consisting of our YouTube hosts and other Thomann employees, awards the best submissions. It selects the winners on the basis of the following criteria: originality, overall visual impression, quality and cleanliness of the workmanship and special craftsmanship (e.g. special visual designs, applications, decorations). As mentioned above, the instrument must also be playable.
You can read the complete conditions of participation for this competition under this link.
Contest running time
The #DiyKitChallenge starts on Wednesday, April 21st and ends on Sunday, May 23rd, 2021 at 11:59:59 PM. Unfortunately, we cannot take into account any videos that are published before and after the specified period. The winners will be notified via the respective social medium shortly after the end of the competition.

If you should still need a DIY Kit for participation, you can find it at thomann.de*. The following kits are eligible for participation:
ST style
T-style
Single-Cut style
DC style
Ukulele Soprano
Ukulele Concert
P-bass style
J-Bass style
Cajon
*While stocks last, kits are not provided by Thomann, you have to purchase them yourself.
---
Julia's new bass…
Kris Barocsi built a bass from a DIY Kit for his colleague and co-host Julia Hofer. You can find out in the video what he has come up with, especially for the headstock design…
The bass was sent to Austria: Julia received Kris' DIY bass. Check out here reaction in the video below. The special bass was, of course, tested out right away. Enjoy!
The cyberpunk guitar from a DIY Kit
Our friend Jennifer James built this cyberpunk guitar for us from a DIY kit from Thomann, wow! 😱You can find out what this extraordinary piece sounds like in the video below. Kris played it for us to hear:
🔧 We look forward to seeing your masterpieces! 🛠