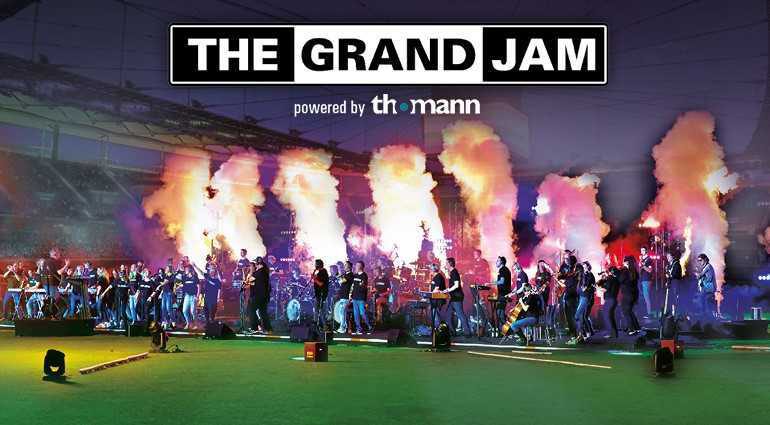 The Grand Jam: Perform at a Gigantic Stadium Concert
The Grand Jam: Perform at a Gigantic Stadium Concert
Imagine hundreds of musicians coming together for a gigantic stadium concert in front of 25,000 spectators, playing your favorite songs and you are part of the large family of musicians right there. This is exactly what happens at THE GRAND JAM. ?
Register and take part in the biggest jam in the world, regardless of whether you are a complete beginner or a professional musician, everyone can be there! Jammers, get ready! ?
---
Make music in a gigantic location that is used to success – powered by Thomann
Experience the extraordinary atmosphere and international flair at the record event on June 25, 2022 in the Deutsche Bank Park in Frankfurt am Main. It's going to be a spectacular show and you can be part of it. You will never forget this highlight in your life, we can promise you that. ?
At THE GRAND JAM, Thomann is on board with active support as a partner. With around 1,000 live performers you will stand together on this extraordinary stage and serve up to 25,000 fans in the stands a spectacular experience. Play the world's biggest jam and register now:
---
?
---
The Grand Jam Band will be made up of:
Vocals (female / male)
Guitar
Keyboard
Bass
Drums
Wood and brass players (alto and tenor saxophone / trumpet / trombone)
Strings (violin, viola, cello)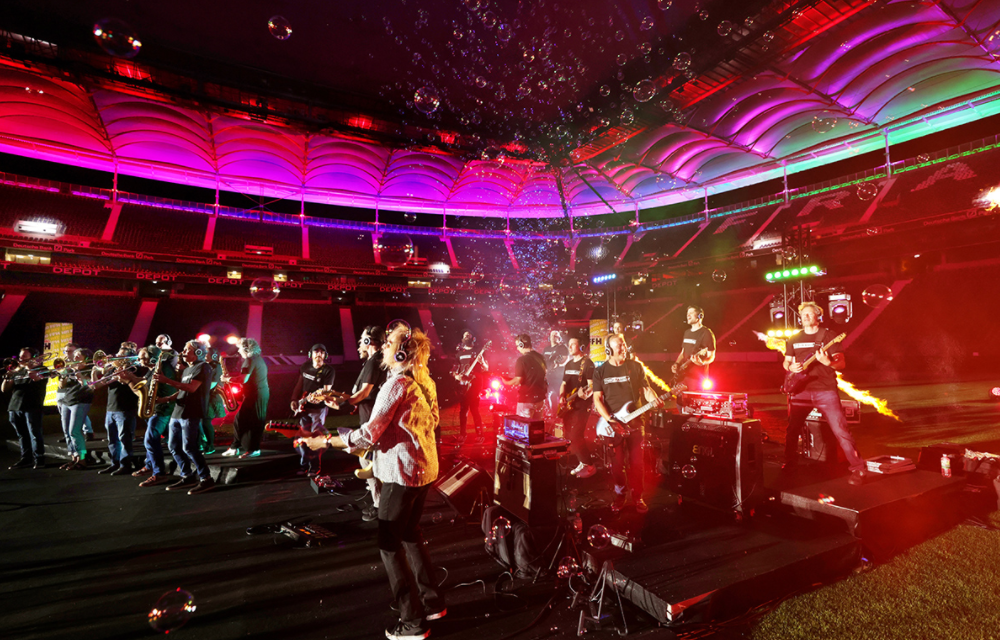 Registration and login – so you can be there
You register here using the online form for an instrument or your voice. You add a video link from your performance to the registration data. After the coaches have checked your video material and given their go, you can be there.
You can already start preparing for the songs from the pop and rock genre. Professional coaches then guide you using online tutorials and prepare you for the big moment.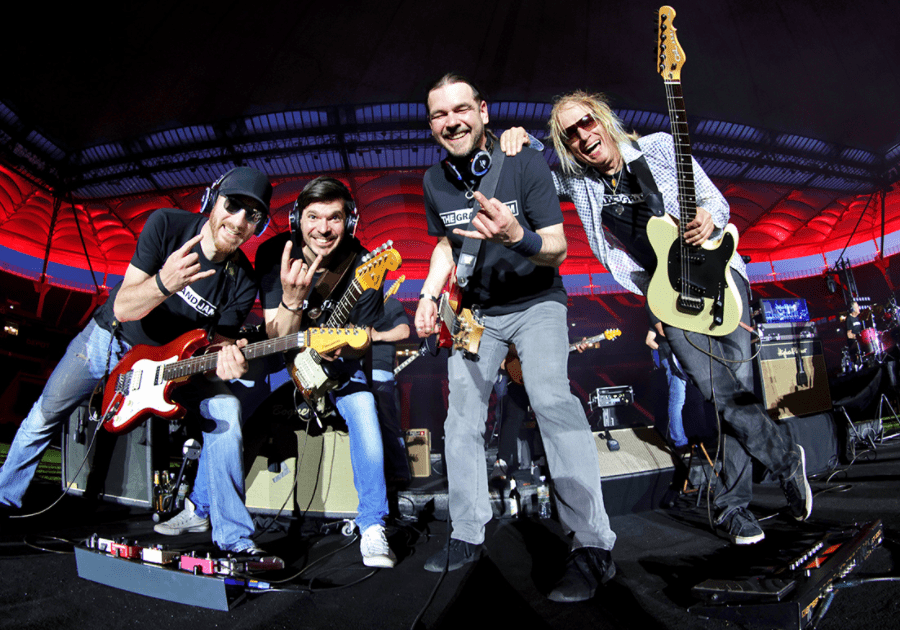 Be part of something really special
At THE GRAND JAM, the focus is on making music regardless of who you are! You don't have to be a professional to take part in this musical event: every beginner can be there to meet musicians from other countries, make contacts and much more. It will be the gig of your life, no restraints, record-breaking culture happens when you go!
Not to be missed
Don't forget that you will be supported by the community singing along, partying and playing air guitar in the stands, unforgettable interaction of a special kind. And what's a show without atmospheric lighting equipment, bombastic lighting effects, pyrotechnics, fire and artistic interludes? At THE GRAND JAM, your stadium concert dreams will come true, where you will be welded together to form a large family of musicians.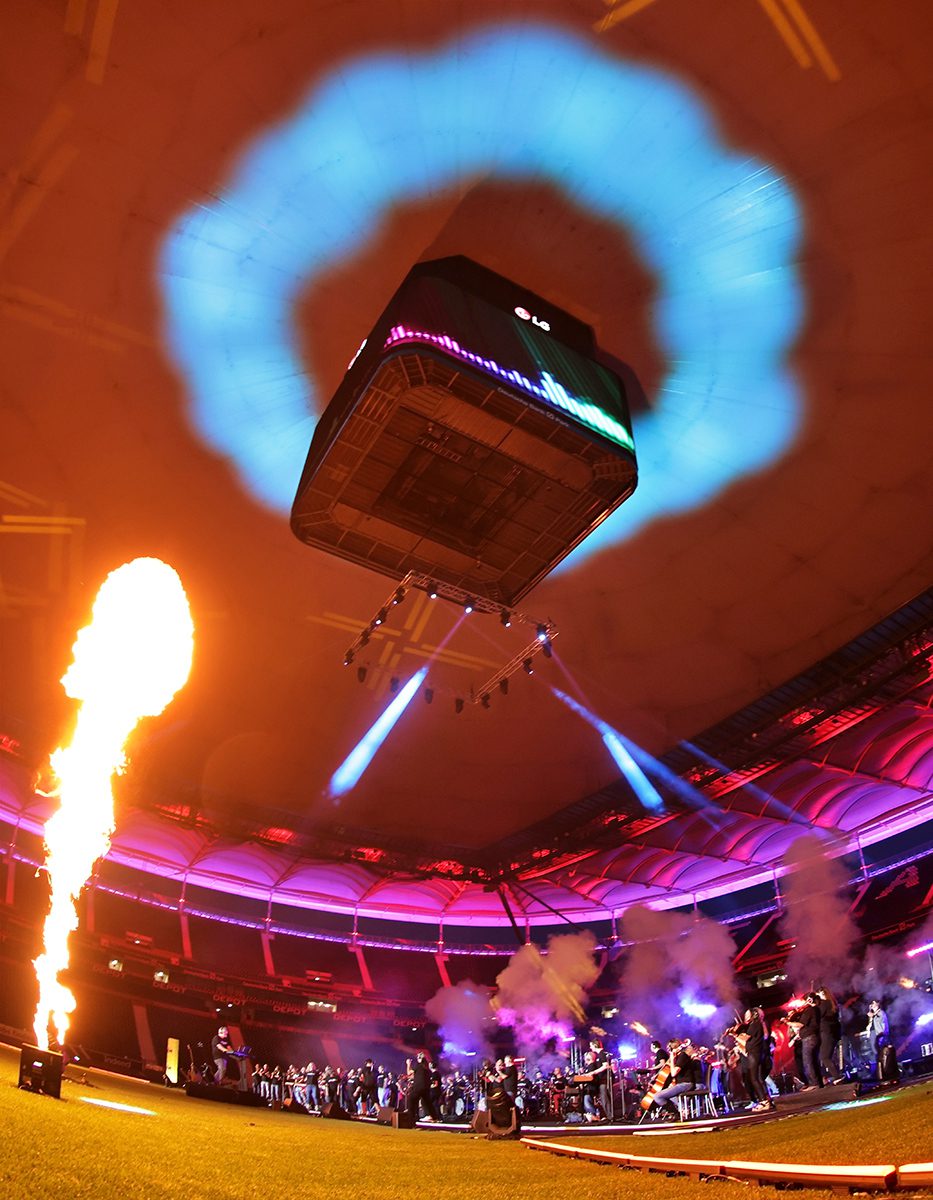 Credits Photos & Video: The Grand Jam