Online Rehearsal during Covid times
Online Rehearsal during Covid times
The Corona pandemic is taking its toll on us. Sessions with several musicians physically present are not possible at the moment. But it's ridiculous to think that the crazy virus could completely stop our creativity and joint rehearsals. The solution: we move into the virtual world and jam online. After all, there are platforms that are precisely tailored for the musical video and streaming circuit.
One might think that a simple tool like Skype, Zoom or TeamSpeak, Jitsi Meet or Discord, FaceTime or WhatsApp is enough to jam together online. It's not quite that simple. With multiple participants, these solutions reach their limits due to excessive delay times and limited functions. But there are many others you could be using!
---
Jamstud.io – Jam online without latency! It's free!
Jamstud.io is a very easy-to-set-up online jamming solution. Jamstudio combines low latency high quality audio and video conferencing. On top of that, there are many useful extra features such as tabs, chat, recording, metronome,… you can even bring your own backing tracks!
All you have to do is install an application (available for Windows/Mac/Linux) and browse to Jamstud.io. No technical knowledge is required, just jam with musicians and forget about the tech. Jamstudio is fairly new but it's community is growing fast, give it a try!
Jamkazam – specially developed for musicians
Jamkazam was, from the beginning of its development, designed specifically for the needs of musicians. The program amazes users with low latency and high audio quality. In addition, several useful features such as the extensive mixer, screen and file sharing and also the metronome are integrated and can be used throughout the session. Jamkazam works exclusively on 64-bit operating systems. 
Those who forgo the paid backing and jam tracks can use the program free of charge. Jamkazam must be set up in detail so that it works well and with as little latency as possible. Interaction is not via a server, instead peer-to-peer between the computers of participating musicians. For this very reason, installation is a bit challenging, but us musicians overcome such hurdles more often than one might think.
Jamulus – open source platform under continuous development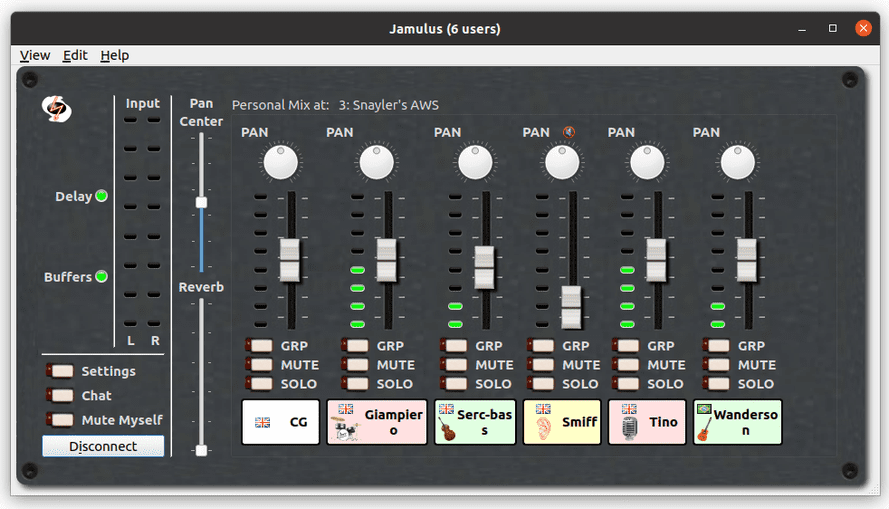 Jamulus is a free open source program. The online tool for jamming together, rehearsing or organizing virtual concerts is by no means new. Users benefit from the fact that this platform, which has been around for years, is continually being developed and improved by the online crowd. 
The downside of Jamulus is that it doesn't offer video broadcasting. However, this shortcoming can be worked around by using Zoom or any other video broadcasting app with the audio disabled on the side.. As with most other tools, the transmission quality is determined by the server used, which should be more powerful than conventional web hosting servers. 
Just recently, the software specialists at Steinberg presented VST Connect 5, the latest update to their online collaboration software. Steinberg VST is an add-on software that records vocals and instruments with exact timing and allows keyboardists to add MIDI notes directly to the song. 
In the current version, Cubase or Nuendeo can be used as a communication hub. The new video streaming feature lets you get close to your bandmates or musical guests at a virtual distance. In fact, it's as if all of the music is playing in a single room, even though one person may be in Barcelona, the others in Paris, New York or basically anywhere.
Sofasession had already been discontinued by its operators for money reasons. The collaboration platform is free to use, which meant that the operators could no longer afford the server costs. Due to the high demand for tools to make music online, especially in Covid times, it was relaunched. It sounds like quite a few musicians who wanted a possibility to make music online in the course of the "stay at home" conditions had contacted the platform.
Sofasession is fairly limited in its features, has a mediocre audio quality and latency, and also transmits audio only. But because improvements are being worked on at full speed, you should keep an eye on this tool.
And what else is needed
An audio interface is always useful. It doesn't necessarily have to be expensive, but it should definitely provide the required low latency. A good solution for this is the Steinberg UR242 USB 2.0 (or 3.0) audio interface. It has delay-free effects and a DSP-based and thus latency-free monitoring on board. A small advantage: The Cubase AI software from Steinberg is included as a software version.
Of course you have to be seen and heard yourself. You can start by using the webcam on your laptop but you will probably achieve better results with an external camera. After all, you also want to be visually convincing. The Full HD resolution is important. The Swissonic Webcam 2 Full-HD AF, which also has an integrated microphone, is new on the market. The webcam is compatible with Mac OS and Windows.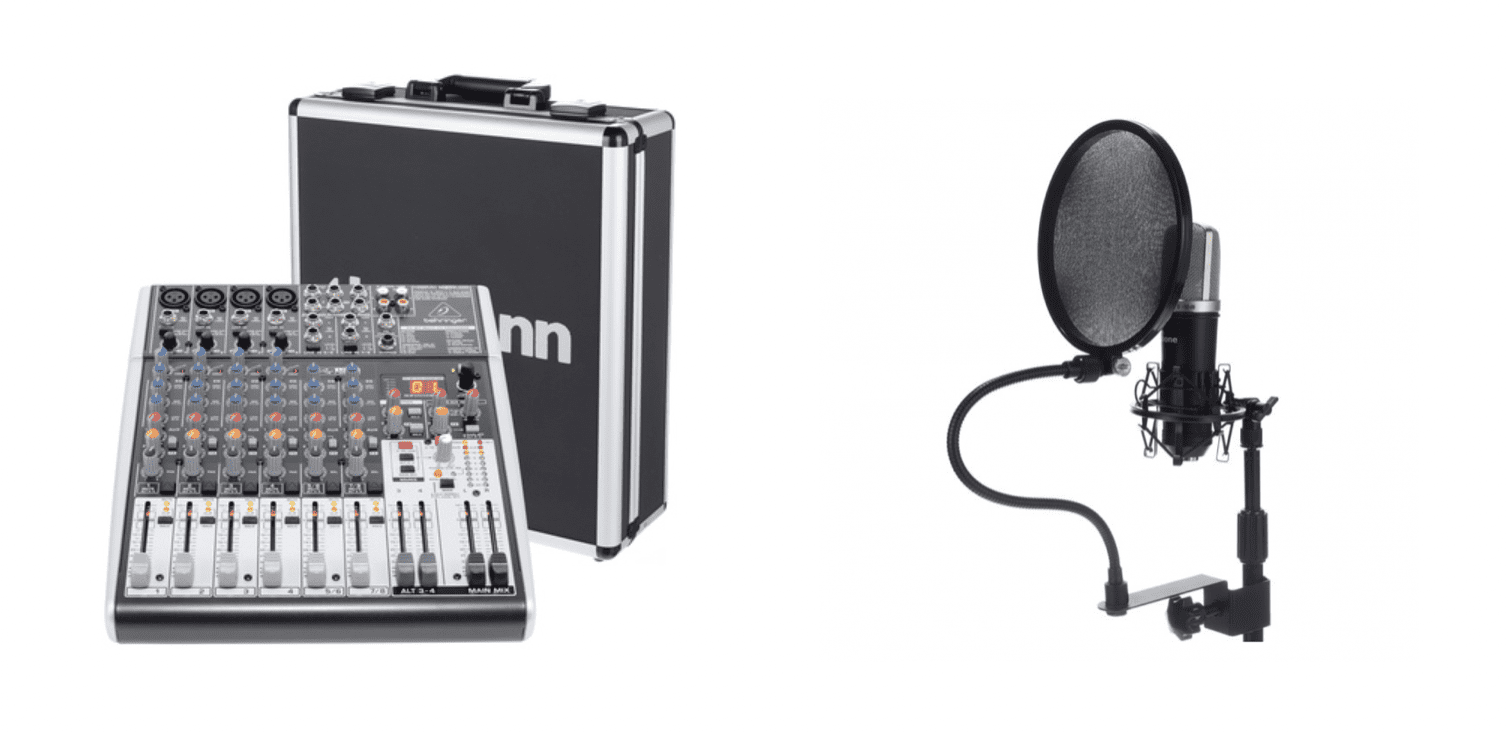 If you want to record your voice or acoustic instruments, you're going to need a microphone. We are talking about the online streamed version of a home recording after all.  Good results can be achieved with large-diaphragm studio microphones. The t.bone SC-450 + pop-filter, for example, is a great place to start.
A small mixer is absolutely useful. It doesn't have to be a stage-ready monster. An integrated USB sound card is much more important. Naturally, the console should also provide enough channels and have a reasonably designed equalizer and effects section. The Behringer Xenyx X1204 USB mixing console has proven itself worthy. Bought as a bundle, it comes in a practical and sturdy case.
---
If you want to rehearse online with several musicians, transmission with minimal latency is absolutely necessary. Otherwise, everything will sound terrible and getting a groove together becomes impossible. The hardware used is just as important as the software. To be precise, the most powerful server possible. And it's just as clear: If your own Internet connection is too slow, this is the first screw you have to turn. 
These times ought to be over soon, we hope ?.
We hope that this article gave you some inspiration. Go have fun!