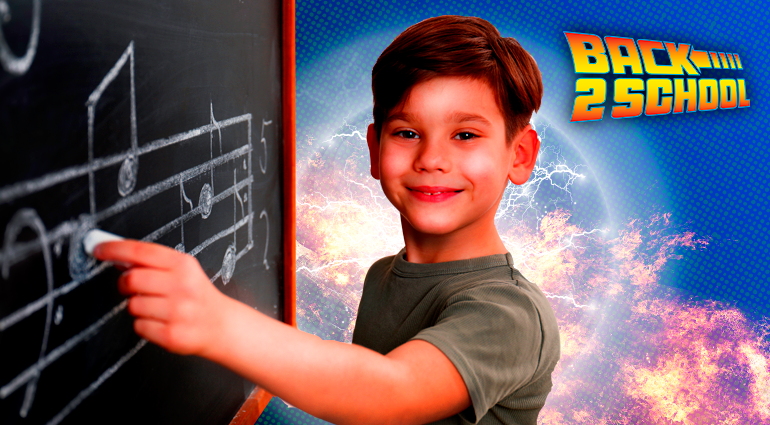 My 1st instrument: Where and how to learn properly
My 1st instrument: Where and how to learn properly
Traditional, yet effective, music school in a classroom setting, eLearning on the Internet and apps? Today, there are more opportunities than ever before to learn an instrument. Which method leads to the most success? Which one is most compatible with contemporary lifestyles? Let's take a look at the advantages and disadvantages of the different approaches…
---
Music schools – traditional, but by no means old-fashioned
The proven classic par excellence is the music school: In conventional music lessons, teachers can individually address strengths and weakness. Students receive direct feedback on their learning progress, a privilege that helps beginners to get rid of some uncomfortable stumbling blocks. Regular lessons are good for discipline. On the other hand, they can also be problematic due to the daily stress experienced by some students. The biggest disadvantage: Lessons at the music school cost money and usually, and justifiably, are not cheap. It's an investment in your children's future, many hours of happiness coming from their ability to escape reality through music playing.
---
Private teacher – the more flexible variant
Private teachers are often more flexible in terms of time and can respond better to their personal circumstances. Whether the lessons take place every two weeks, or in particularly motivated cases, supplementary lessons can be spontaneously inserted. Many of them conduct the lessons in their own living rooms or studios, others come to your home, which means that there are potentially no commutes or waiting times for pupils and parents. Private teachers are by no means inexpensive. In contrast to music schools, it is also less likely to meet other beginners and be immersed in a local music community.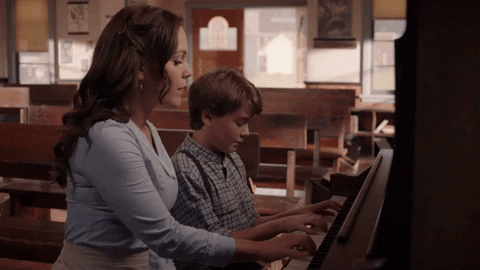 ---
Self taught learning with YouTube & Co?
Your children's daily routine, including the pressure to perform at school, often prevents them from attending traditional music lessons. What can be done in these cases? YouTube is an immense resource featuring tons of teaching material on the Internet. There are tutorials, how-to-play videos, music theory classes and much more. Once you start digging you'll notice that you've entered a music students' paradise, a huge benefit of our time. A disadvantage of this myriad of video content is that you can often get lost, or distracted, in the chaos of YouTube. It is rich in content but if you don't have a clue about where to start, the self-learning can be a very slow beginning. The pedagogical structure for learning the first instrument is missing. Online music schools can be a good alternative (see next paragraph).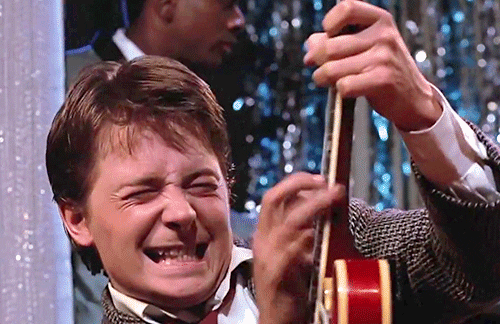 ---
Online music schools like music2me
An example of this is music2me, an online music school specifically for piano and electric guitar. Online music schools cost a fraction of the lessons at a conventional music school and are conceptually well thought out with a slowly increasing degree of difficulty. Online learning is popular with young people and can also be an exciting addition to classic music lessons or a sensible alternative for YouTube autodidacts. Some online music schools are limited when it comes to addressing individual weaknesses such as finger agility, strength or musical hearing. However, if you have any questions, you can contact the music teachers at music2me. They will give you the right answers and find the right solutions.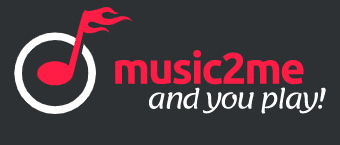 ---
Lessons in your pocket
Apps on your phone or tablet can also be a good addition to other learning methods. There are a lot of them that explain the different playing techniques step by step. For example Fender Play, a complete learning app for guitar, bass and ukulele. Ideal for beginners, especially since the focus is initially on the basics. Strumming techniques, riffs from different genres of music and much more are broken down into small, easy-to-learn steps. Students can choose from hundreds of songs by their favourite artists and learn and play simplified versions. Of course, there are also advanced songs. The disadvantage remains the lack of feedback from the teacher.

---
Fun… 1st musical points of contact included
Music game apps have a high entertainment value and invite you to "make music on the go". This can't really be compared to real music lessons. But getting into the world of music on a smartphone or tablet has something of an enriching zeitgeist. "Perfect Piano", for example, displays the piano keyboard directly on the touchscreen. "SongPop 2" sends users on a virtual course of musical trivia knowledge. "Real Bass" brings the bass section to the touchscreen and "Real Drum" drums.
---
Conclusion: Learning is a combination of discipline & fun
Each method has its advantages and disadvantages. It would be ideal to simply combine the advantages of each one but this is only possible in a perfect world. A combination of conventional music lessons with YouTube tutorials can be a good strategy. Even the combination of a structured on-line music school with a private teacher who gives direct feedback on how you are progressing. Now it's only up to you to find out which methods to stick with. Best of luck and happy learning!!