My 1st instrument: Staying motivated when things get difficult
My 1st instrument: Staying motivated when things get difficult
With every step of the ladder you get a sensation of joy and accomplishment, and while learning an instrument there will be many of these moments. The absolute beginner slowly becomes a self-confident musician but, of course, there's a long way to go, along which you'll also encounter unpleasant and unruly stumbling blocks. Here are our tips on how you can overcome these and still stay motivated. 
---
Rule out self-doubt
Things are jut not working out, the flow has been interrupted. The melody you've managed to imitate so poorly fails to arouse the musical bliss again and again. Even on your twentieth attempt you can't seem to nail it! Doubts arise as to whether that will ever change. The trick is to not let these doubts get to you, which is easier said than done, instead think of the here and now as just a snapshot. You and your instrument just need a little patience, remember that the big picture is constantly improving even though it may not seem so at the current moment.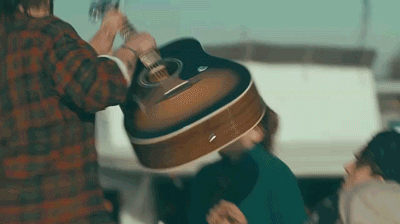 ---
Understand the challenge as an opportunity
This may seem paradoxical but, especially in failing moments, this is important to remember. When things aren't going right you quickly get angry and disappointed in yourself. Instead, this moment should be a grateful one, you are faced with a challenge: an opportunity for improvement and learning. Even if the challenge seems insurmountable one thing is certain: As soon as you have overcome this hurdle, you will be better than before. You stepped up to this challenge willingly and problems exist so that they can be overcome. So there's no need to get angry because surely you can do it!
---
Goals & Sessions, less competition
It is imperative that you set goals for yourself that are not too high or in competition with others. Otherwise frustration and excessive demands would arise. It makes sense to determine in advance how long you will practice for and what you want to achieve in that time frame. And don't overdo it. It never works if it's forced. As soon as you have reached your, reasonable, goals for the day, the week or whatever period, you can feel satisfied. These are motivating experiences of success that you can look back on, for the rest of your life, when things are not going so great.
---
Always end on a good note
If you can't get a song, a passage or a riff right yet, you shouldn't end the practice session immediately in a state of frustration and sadness. This will probably result in the next one starting with the same feeling. Pure frustration. So, before you finish your session, take a deep breath, smile and play something you know well. Only then will you feel good and at the next session you will start with confidence and courage.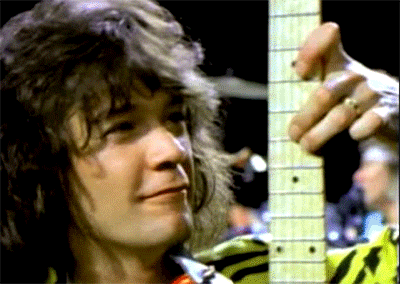 ---
Focus on the song
Don't let anyone distract you while you practice. Concentrate, with all your senses, on the song. Gather any thoughts you may have and save them for later, for now take your instrument and the song with you. At some point you will be able to play the instrument without much thought, just from your musical memory. But for now it's about the smallest nuances in the interplay of fine motor skills and brain activity. There must be no distractions. By the way, this is no different for seasoned professionals.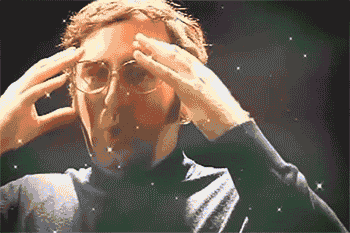 ---
Reward yourself for partial successes
You feel good when you've achieved something. Not only the big picture, but also the small steps, stepping stones. For example, as soon as your fingers grip the guitar more relaxed than they did the day before, the trumpet's embouchure suddenly makes a more pleasant sound, or the flow of your left hand on the keyboard becomes more accurate and at the same time more casual. You shouldn't dismiss such supposed trifles as trivial. As strange as it may sound: Sit down and enjoy yourself! Tell yourself: "Man, that was me, all by myself. And I was really good". Soon failures will never be able to put you down!
---
Adhere to (some) rules
Learning a musical instrument has a lot to do with regularity and structure. The same applies to the practice itself. In order not to fall out of an unstable grid, it is best to create a framework of rules together with the music teacher. For how long do you practice everyday? How and how often is the instrument maintained? How early or late in the day will you practice (take into account energy levels and neighbours)? When making music, the snacks stay in the cupboard! Get dressed nicely (reasonably) so that you take your practising seriously. Important, especially in frustrating moments: Stick to the rules you set up for yourself. This makes it all the more easier to pull yourself out of misery when you're falling behind.
---
Don't run into frustration
Sometimes the block might be because you're lost inside. You tackled the song full of enthusiasm, maybe a little too overconfident, too fast. You just want to master these outrageous chords! But they resist vehemently and work your fingers to the bone. Stay calm. Accept that some things don't work as fast as you wish they did. Not every day is a heroic one, that's life!
---
Remember what's good
If you are on the verge of snapping the neck of your instrument over your knee remember the reason why you started making music. Wasn't it because you were fascinated by the instrument and the special sounds it can create? Didn't you also want to live and experience this great hobby of music? Was it your goal to play in a band or an orchestra at some point and to play your first gigs in front of an enthralled audience? Have any of these reasons changed? If not, leave that instrument intact, take a (long) break and continue forward.
???