Everything you need to livestream with your smartphone
Everything you need to livestream with your smartphone
Live streaming is a big part of social media interactions. People can livestream their videogame sessions, concerts, workouts: basically, everything. Say you want to start an influencer/YouTuber career or you just want to showcase the world your art: what do you need to do a good live stream? Do you need mega-expensive cinema cameras with cables and antennas? Well, not exactly: you can achieve a lot with simple and inexpensive equipment, a great way to kickstart your career. Let's get into it!
#musicneverstops
---
DISCLAIMER: we intentionally covered products that can be used with smartphones. For more complex streaming setups (involving videocameras, multiple audio sources, OBS and similar desktop softwares and streaming keys, check out a few guides on the Internet HERE and HERE)
First and foremost: you need a smartphone! We're pretty sure that  99% of you have one. Next step would be getting the appropriate apps for streaming. Wether you prefer to stream on Facebook, Instagram, YouTube or Twitch, the default app will allow you to do so with little to no effort. If you don't have them, just head to the App Store / Google Play Store and download them now for free.
---
Microphones
Smartphone microphones are useful for singers, songwriters, acoustic performers and in general for musicians that want to capture the room sound (or the singer's voice) as opposed to other devices that allow you to pick up the sound directly from the instrument (guitar, keyboard etc).
The Shure Motiv MV88+ Video Kit is a great bundle that will serve you well for different purposes. The included microphone has switchable polar patterns, built-in effects and a great sound quality to begin with. This is the ideal solution for people that want to livestream their acoustic instruments or singers that want to accompany themselves with an acoustic guitar or a piano. You will also get a Manfrotto smartphone stand and all the cables you need to connect it to your smartphone. Oh, you can also monitor yourself through the headphones output port! If you have an iPhone, you can check out alternatives such as the Zoom IQ7, the IK Multimedia iRig Mic Cast HD and the Rode i-XY Lightning.
If you prefer a condenser–style microphones or a handheld microphone, there are plenty of alternatives such as the IK Multimedia iRig Mic HD 2 (available as a bundle with a nice led light and tripod) and the Apogee MiC Plus (or the more advanced HypeMiC). Just keep in mind they will stream only your voice, and you can't sing over a backing track with that method!
But I want to use MY microphone!
Ok, let's say you want to use your old trusty Neumann TLM-103 or your Shure SM7B or your Aston Origin: you can't connect a phantom-powered XLR microphone directly to your phone. In order to make it work you need either a) an external mobile-ready pre-amplifier / mixer (see next paragraph) or b) a mobile-ready audio interface such as the Focsurite iTrack Solo Lightning.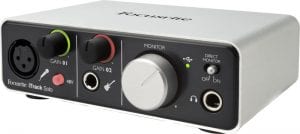 Alternatively, if you have a newer iPad (or if your iPad is compatible with the Lightning to USB 3 Camera Adapter) you can actually plug in selected USB-equipped sound cards and use them. We do not guarantee that the streaming Apps will recognise them as microphone devices, allowing you to use their audio source to stream – check that with the manufacturer!
---
Mixers / interfaces
If you need more than one audio source and/or if you need to livestream using a XLR microphone (or a guitar, or any instruments that was not born for mobile applications), you will need an external mixer / audio interface.
Many products are available on the market such as the Roland Go:Mixer Pro, the IK Multimedia iRig HD2  and iRig Pro Duo I/O, the TC-Helicon GO Guitar Pro and GO Vocal and the Shure Motiv MVi. The majority of these products were made mainly for mobile–recording, but they also do well for live streaming.
More Streaming/podcasting only products such as the Roland Go:Livecast and the IK Multimedia iRig Stream recently hit the market, aiming at podcasters, gamers and YouTubers: these products are perfectly usable by musicians that want to stream from different sources (say you want to live stream what you hear out of your desktop audio interface… with these you can!)
---
Lights and tripods
Light is key to obtain a great image quality and set the mood for your livestream. A main white light could be used directed towards you / the performer, while other lights (such as candles, desktop lamps and warm LED lights) can be used to set the mood of the scene. Inexpensive battery-powered LED lights such as the Elgato Key Light (or the more compact Elgato Key Light Air) or the more customisable Varytec VP-1 DMX Video BiLight Panel are available on our online shop. The IK Multimedia iRig Video Creator Bundle offers an LED light, a lavalier microphone and a stand / handle in a single package. There's also an expanded version with a iRig Mic HD2 included.
You will also need a tripod for your smartphone, and we have plenty to offer: Rode Tripod, the t.bone Tripod and Manfrotto MTPIXI-B for simple smartphone operations, the K&M iPad holder series (if you want to film with your iPad), smartphone clamps to attach your phone to mic stands or any other stand/tripod/metal bar you have in your house and full fledged tripods such as the Manfrotto Compact Action.
---
Tips
Promote!
Tell friends you're going live, and if you have a Facebook page create a reminder with a nice graphic or photo to let your followers know you're going online. You can do the same on YouTube, while you can take advantage of countdown reminders and Insta stories to let people know you're going live on Instagram. The more people you get to watch your livestream, the more reactions you will get and the more motivated you will get to do more!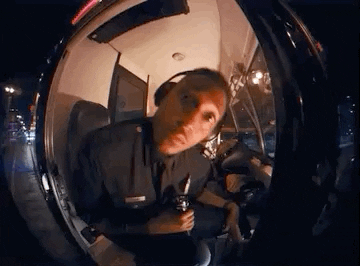 Perform to the camera
Remember that you're performing for a virtual audience: this means you have to look and talk into your smartphone lens when you want to interact with your fans. Don't look away while talking as this is generally not well received by people watching you.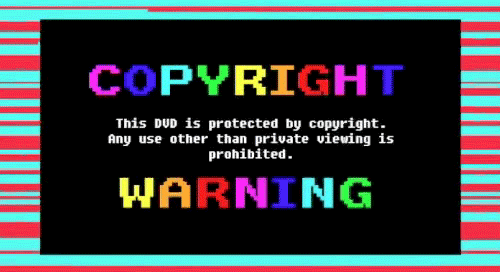 Watch for copyright
If you're going to perform a cover of another artist' song, be aware of copyright claims. On YouTube it's pretty simple to accept the claim and keep going. On Facebook and Instagram tough, you may end up with your video partially (or totally) muted.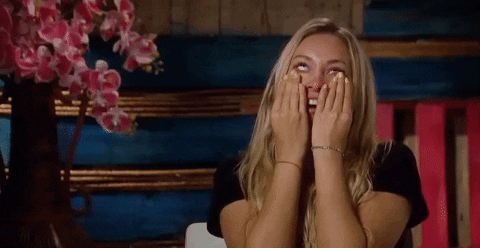 Length
It's OK to perform different songs: just be aware of the attention span of your audience. It doesn't really make sense to make a 3–minute livestream – the same applies for a 3–hour one! Try to rehearse before going live and see how long your set is gonna be and optimise whenever you can.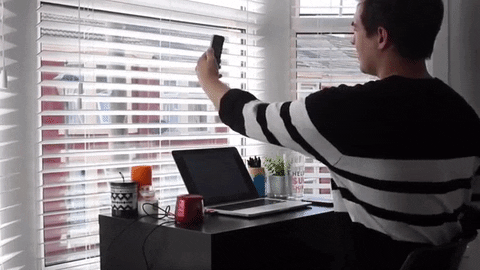 Talk
Interact with your audience, talk to them directly and read their comments and questions in real time: this will make them feel important and rewarded for lending you the time to check out what you're doing. You can always monitor your livestream comments with a second device (tablet, another smartphone, laptop) if your main phone is recording you and you can't access the screen.
---
Are you already live streaming? Are you using a simple or complex setup? Let us know your thoughts with a comment