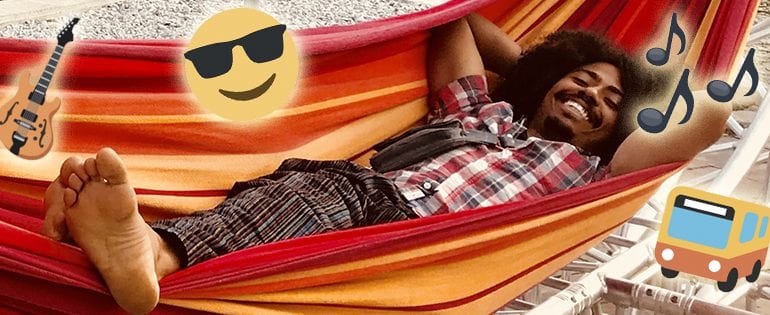 A Busker's Return to T-Town
A Busker's Return to T-Town
Venturing Into A New World
Finding "The One"
Thinking back to my Peavey-ghettoblaster experience, I thought it would be nice with some different sounds. Being the novice that I am to the game, I decided to opt for the Line 6 Pocket Pod. The guy giving me a demonstration of the thing, told me that it was a toy, and suggested I buy something cooler and more expensive. I replied: that's perfect, and at the same time the recipe for a long lasting healthy marriage. If confronted with the question, why so many gadgets, I can honestly and truthfully respond with: "It's just a toy".
---
That "first guitar feeling"
---
You Always Have A Thomann Friend
---
Do What You Love
Big, but not "bad big"
Frederik Konradsen is a full-time working musician who performs, tours and busks around Europe.
Listen to one of his original songs, Busted In Bavaria, here:
And here is a video of him playing in a van:
Maybe you'll catch him performing on the streets, or on stage, sooner than you think!
?
---