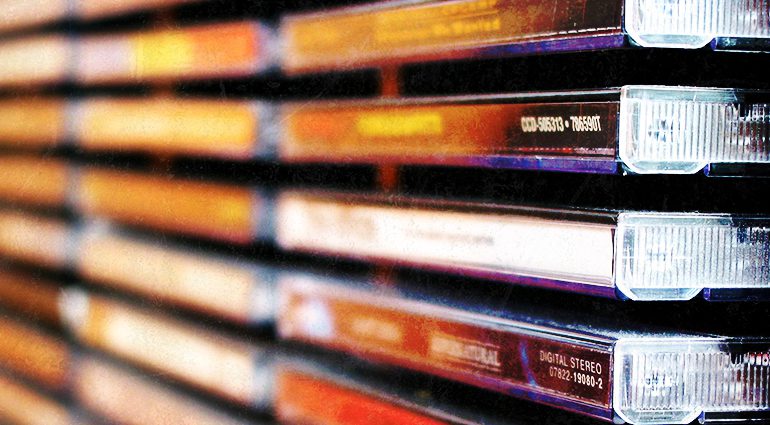 7 Legendary Albums from the '90s
7 Legendary Albums from the '90s
A photo on Twitter recently made the community aware of a curious and rather impressive fact: It showed a collection of seven rock albums released in 1991 over an interval of just 44 days. All of them have become legendary and have since achieved cult album status. The bottom three on the list even debuted on the same day!
1991 set a record for musical power in a very short period of time 💪⚡🤘
---
Metallica – Metallica (aka The Black Album) | 08/12/1991
In the '90s, Metallica had just blossomed into one of the hottest metal bands. In October 1989, they received their first Grammy for the song "One". Then they worked on their fifth studio album, which should herald a musical turnaround. The production was done in association with Bob Rock, who redefined the group's studio work around Kirk Hammett and James Hetfield.
He made sure the musicians recorded the songs live instead of working with overdubs. In addition, orchestral arrangements (by award-winning composer Michael Kamen) were added to songs such as "Nothing Else Matters". The group spent a year in the studio. The recordings cost a million US dollars. Released on August 12, 1991, "The Black Album" went straight to number 1 on the American charts.
Pearl Jam – Ten| 27/08/1991
"Ten" is Pearl Jam's debut album and one of the best-selling rock albums of all time. It marked the meteoric rise of the Seattle music scene with Eddie Vedder as the charismatic leader. Thematically, it mainly deals with dark topics such as depression, loneliness and suicide. Within a month, the recordings with songs like "Alive", "Even Flow" and "Oceans" were in the can. And this, although they must have recorded "Even Flow" more than fifty times, so many times that they hated each other.
The tabloid press pushed Pearl Jam into a grunge drawer, although "Ten" was more rooted in 1970s rock. The album took some time to hit the highway to success. After its release on August 27, 1991, it did not reach number two on the Billboard charts until after more than a year. In the USA, the album has already been crowned 13 times platinum by the RIAA.
Guns N 'Roses – Use Your Illusion I & II | 17/09/1991
Guns N 'Roses fans have had to wait years for a worthy successor to "Appetite for Destruction" which passed the time with "G N' R Lies". Then, on September 17, 1991, Slash, Axl Rose and company released two albums at once, lasting over two and a half hours, combined. It was worth the wait!
The fans were thrilled! "Illusion II" sold better than "Illusion I" from the start. "November Rain" became the anthem, and their version of "Knockin' On Heaven's Door" almost became better known than the Bob Dylan original.
Red Hot Chili Peppers – Blood Sugar Sex Magik | 24/09/1991
The Red Hot Chili Peppers debuted with their Californian funk-rock in 1983 and gained a reputation as a party band whose live energy was second to none. With the release of "Blood Sugar Sex Magik" on September 24, 1991, they reached new heights of popularity and mainstream exposure like never before. Songs like "Breaking the Girl", "Under the Bridge" or "Give It Away" have catapulted the RHCP to the status of megastars of rock. They had found their sound.
The album is explosive, the parts are as precise as they are organic. It grooves, it's wild, rough and at the same time extremely melodic. Topics cover a broad spectrum ranging from thirst for life to sex, drugs and death. Again and again, we find the guitar of John Frusciante, refined and melodic, interacting with the catchy bass lines of Flea, the almost punk drums of Chad Smith and the voice of Anthony Kiedis who gradually abandons his rap for melodies that will be imitated by entire stadiums full of fans. An important step in the history of music.
Soundgarden – Badmotorfinger | 24/09/1991
Soundgarden was one of the Seattle bands who tuned their guitars, experimented with sounds and effects, and delivered poetry-worthy lyrics, sung by one of the greatest voices in rock history: Chris Cornell. They were inspired by many influences ranging from progressive rock to heavy and classic rock. Unconventional time signatures meet ingenious arrangements, notably on the album "Badmotorfinger", released on September 24, 1991, which conquered the charts and the fans.
Soundgarden has often been compared to a mix of Black Sabbath and Led Zeppelin, but musical comparisons usually fail. We don't compare Soundgarden, and we don't compare Chris Cornell, who will forever be a legendary figure in music.
Nirvana – Nevermind | 24/09/1991
A musical big bang with seismic proportions: Nirvana's second album "Nevermind". Kurt Cobain's band combined the spirit of underground art / rock with catchy pop melodies and a host of new sounds. While Kurt Cobain's aura and unique voice seemed to float above it all, Nirvana was by no means a one-man show.
On the contrary, the songs as well as the stage presence lived off the muscular drums of Dave Grohl and the striking bass riffs of Krist Novoselic. The alternative and grunge rock band was already cult when it reached its greatest popularity in 1991. After the release of "Smells Like Teen Spirit" as a single a few days earlier, "Nevermind" followed as an album on the 24th of September, 1991. It took only a few weeks for the RIAA to certify a platinum record per million copies sold, a figure that pales in comparison to entire generations of fans who have been touched by the music of Nirvana.
---
Your opinion!
Which of these rock albums is your favorite and why? Let us know what you think in the comments, and which albums you would add to this list!