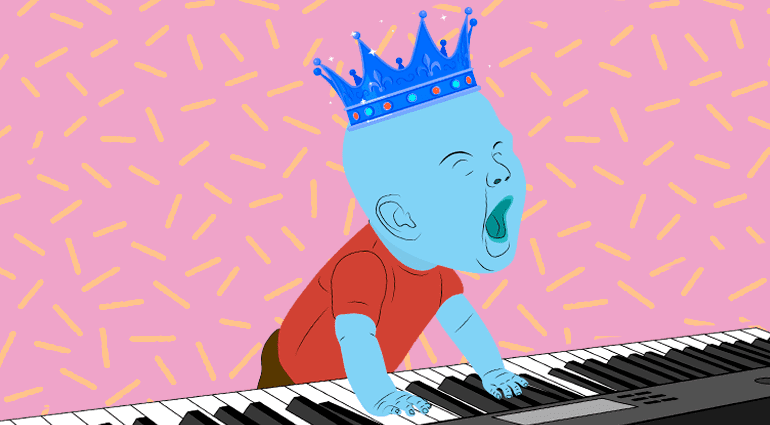 10 Kids with Incredible Musical Skill
10 Kids with Incredible Musical Skill
Have you ever witnessed the sheer talent of a musician and been left speechless? Now take that feeling and magnify it by 100… this may happen reading this article because the musicians featured here are all children, some of them so young that they can't even draw a treble clef correctly 😉 
It was very difficult choosing only 10 children, there are many more talented youngsters out there. They are listed here in no particular order because they all have something so unique about their styles and abilities.
Disclaimer: The written ages of these children is as of the date the video was recorded and not always as of the present date 🙂
---
10. Eleven-year-old drummer – Kanade Sato
Kanade is one of Japan's finest drummers, just watch this video of her playing back in 2014. So much precision, technique, speed and style. And she has only gotten better since then becoming a top brand-sponsored professional…
---
9. Ten-year-old singer – Angelica Hale
This American singer from Atlanta, Georgia sings like an angel and her technique is impossibly good for less than 10 years of singing experience. Well, you be the judge…
---
8. Nine-year-old guitarist – Jeremy Yong
As you can see, he is barely as tall as his SG guitar, but boy can this Australian shred! Check him out in the video below as he performs Europe's The Final Countdown (and sings it like a pro too)…
---
7. Eleven-year-old pianist – Simonas Miknius
This Lithuanian boy can tickle the ivories like no other. Not only can he perform some of history's most complex compositions but he can also do it with so much professionalism, formality and grace. A true piano prodigy…
---
6. Eight-year-old Trumpeter – Geoff Gallante
Isn't this just cute, an 8-year-old on stage with an orchestra with a trumpet in his hands… but wait, he can really play!! And he does it with the skill, showmanship and flare of a professional! This American trumpet prodigy will go far…
---
5. Six-Year-Old Violinist – Leah Flynn
This talented violinist, from Orlando, Florida, plays her 1/4 violin with so much heart that it's hard not to get emotional watching her perform. How can a 6-year-old have such a good ear and such smooth technique?
---
4. Five-year-old piano prodigy – Tsung Tsung
I don't know what they feed Tsung Tsung but he has a 5-year-old musical brain that most 20-year-old pianists would kill for. He can barely reach the piano's pedals but what a performer!!
---
3. Ten-year-old bass prodigy – Lil' Asmar
This kid from New Jersey has got some mad skills on the electric bass! Check out his techniques, unique style and attitude in this interview, you might not be able to sit still…
2. Nine-year-old harpist – Alisa Sadikova
Alisa, from Russia, is a phenomenon. Not much more can be said about this ultra-talented 9-year-old girl who plays the harp as if it were an extension of her body. How can you get this good at 9? I simply don't get it…
1. Three-year-old drummer
Now this is the cutest thing you'll ever see. How does a 3-year-old drummer lead a whole orchestra? Like this…
---
What do they feed these children and where can I get some??! 
Do you know of any others? Maybe your kid is one of them, please share with us in the comments below or on the Facebook post. ✍