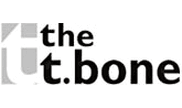 the t.bone
#16
Classifica produttore
Da sapere su the t.bone
Indirizzo della compagnia
Germany
Disponibilità media
87.51% (in un anno)
La compagnia the t.bone fu fondata nell'anno 1954 da Hans Thomann Sen. . La sede è in Treppendorf (D). della compagnia impiega 1080 collaboratori a livello mondiale (nel 2016).
the t.bone fa parte delle marche proprie della Musikhaus Thomann. I prodotti vengono costruiti da produttori di strumenti di altre marche famose. Il vostro vantaggio: Qualità di marca a prezzi economici.
Al momento abbiamo nel nostro programma 590 prodotti della the t.bone - dei quali 519 disponibili in magazzino e 60 sono in offerta sul nostro catalogo Hot Deals.. La marca the t.bone è dal 1994 nel nostro programma.
I prodotti the t.bone sono davvero diffusi tra musicisti! Ogni ottavo cliente Thomann ha gia comprato minimo un prodotto della the t.bone.
Ci diamo da fare per informare i nostri clienti anche sugli articoli the t.bone . Sui prodotti della the t.bone trovi sul nostro sito le ultime novità 7172 Foto del prodotto, 261 Veduta dettagliata a 360, 1270 Suono Demo, 87219 Giudizi degli Users e 128 Recensioni delle riviste specializzate (in varie lingue).
Nella nostra lista attuale dei più venduti si trovano un totale di 126 Topseller della the t.bone, ed anche nelle categorie Microfoni USB/Podcast, Microfoni ad Archetto, Sistemi Guida Wireless, SERIE OVID, Misc. Elementi Acustici per Studio, Microfoni per Conferenza e Splitter e Abbinatori.
Un sempreverde davvero venduto al momento è the t.bone SC 420 USB Desktop-Set. il più ricercato è the t.bone HD 200 - di questo articolo ne abbiamo gia venduti più di 100.000 unità.
the t.bone fornisce sui suoi prodotti 2 anni di garanzia, ma con i nostri 3 anni di garanzia Thomann avrai un anno in più assicurato.
I prodotti della the t.bone fanno parte dei più visitati sul nostro sito. Ultimamente sono state viste ogni mese più di 1.4 Milioni pagine del prodotto della marca the t.bone.
Anche sui prodotti the t.bone godrai della garanzia "30 giorni soddisfatti o rimborsati" e dei 3 anni di garanzia Thomann, oltre a poter usufruire dei consigli dei nostri tecnici specializzati.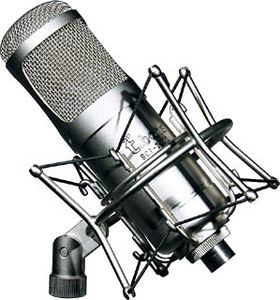 the t.bone SCT2000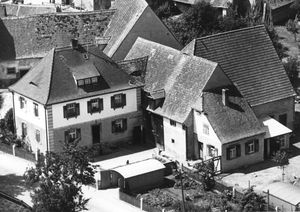 Historische Aufnahme vom Firmensitz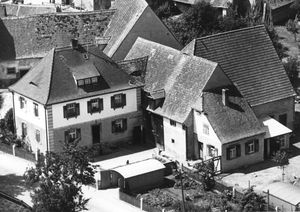 Historische Aufnahme vom Firmensitz