Wacken: Slum band "Doch Chkae" from Cambodia in action
Wacken: Slum band "Doch Chkae" from Cambodia in action
#ThePowerOfMusic
They did it! The death metal band "Doch Chkae" is allowed to enter Germany for the Wacken Open Air 2019 festival, visa issued! Last year's dream of performing at the world's biggest heavy metal festival has come true for the kids from the slums of Cambodia. The band makes their international debut. Congratulations to them!
?
---
In 2018 "Doch Chkae" (pronounced "ditch-kai") should have appeared at the Wacken Open Air festival. Nothing came of it. They had presented all documents including return flight tickets and a guarantee from their social worker. The Federal Foreign Office and the German Embassy refused them entry on the bewildering grounds that they were "not sufficiently economically rooted in their homeland", which is why an intention to return could not be recognized. Too poor to trust them?! Even a petition signed by more than 10,000 people could not convince the authorities.
The festival organizer with his crew and the band with their Swiss social worker Timon Seibel remained stubborn and succeeded. Now one thing is certain: the band will receive a visa for the WOA 2019. They are allowed to come and perform on Friday, August 2nd, at 10 pm on the Wasteland Stage. There will also be a warm-up in Hamburg's Kaiserkeller. Under the motto "United Metal Nations" they gave a concert there on July 27th together with "Slave To Sirens" from Lebanon, "Trainwreck" from Bangladesh and "Valley of Chrome" from the Philippines.
---
Raised in the shadows of garbage mountains
The band members Theara, Vichey, Hing and Pic are orphans and come directly from the slums of Cambodia – raised on what was once Phnom Penh's largest dump. The district is nicknamed "Flying Shit Town" and this is neither a joke nor a metaphor, but a mere reality: there are no toilets. People do their business in plastic bags and then throw them out of the window. Hence the name.
Over 10,000 children live on the street in Pnom Phen. They collect usable garbage, deal drugs, many prostitute themselves. On the garbage dumps dogs are kept like cattle, they do not get a name. Usually they are eaten or sold. If the dogs are not too emaciated, restaurants pay up to 20 US dollars. A horrible slum reality, but survival is necessary. In the midst of these catastrophic conditions the band members spent their childhood without a home. An homage to this unfortunate lifestyle, they named themselves "Doch Chkae" meaning, more or less, "like a dog".
---
An outlet for aggression, hopelessness & disappointment
They were "lucky in misfortune" one day when Theara, Vichey and Hing met social worker Timon Seibel a the school built by NGO "Moms Against Poverty". When Seibel met the children, they were bad-tempered, sometimes full of unpredictable aggression, then lethargic again. On some days he simply didn't know what to do. Then came November 11, 2014. Timon took Vichey, Theara and the underaged Hing to the city centre for a concert of the deathcore band "Sliten6ix". It was undoubtedly an unforgettable experience, the kids were immediately infected by the metal virus.
The next day they informed themselves about similar bands like Slipknot online. Thereafter, almost daily, they experimented with metal sounds in the music room of the NGO. And completely contrary to their previous behaviour they started being disciplined and rehearsed consistently. Their hopelessness was transformed into a musical goal almost overnight.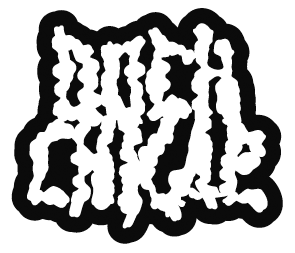 ---
A new desire for Khmer Metal
First small appearances followed and very soon after Doch Chkae was also mentioned in the press. You have to know that Death Metal was forbidden under death penalty in Cambodia for a long time – because it was "too western". Probably also because they sing in Khmer, their national language, Doch Chkae hit the nerve of their compatriots. Now they are exemplary for others who want to escape misery with metal. The boys from Doch Chkae have long since encouraged many other children and young people to make life a little better with music. In the meantime they have even founded their own record label called Yab Moung Records.
---
A documentary film about Doch Chkae:
---
Official music video for the song "Kam knea doch chkae":
---
Website & Social Media
Website:
YouTube channel:
www.youtube.com/channel/UCMKBmiw3EqUEvHgygztW3Wg
Facebook:
www.facebook.com/dochchkaecambodia/
Instagram:
www.instagram.com/dochchkaedoggod/
Many thanks to Wacken Open Air for material and photos: