Music is the World's Biggest Playground
Music is the World's Biggest Playground
One thing's clear: music makes our lives more colourful. ? Even though we're sometimes firmly entrenched in our daily rituals, active music-making ensures that our everyday life becomes more diverse, varied and exciting. If just listening to your favourite songs produces dopamine and endorphins in your brain, you can just imagine what actively picking up an instrument or singing does! The special thing about music is that there are no limits. In view of the endless number of instruments and styles, the amount of possibilities in the field of music is huge. And there is no musician who has played and discovered everything that is possible and feasible in her or his lifetime. There are so many reasons to pick up an instrument-why not grab one?Enjoy our examples: #reasons2play! ??
---
Passion for music = life choice
What could be better in life than an occupation in which one is able to take advantage of all their passion? Indeed, music is inconceivable without a good amount of passion and dedication. Every single note can be an expression of one's own personality! The sense of achievement one gets while learning an instrument, or when the band hears the joyous roar of the audience, is amazing! Let's hope that the pandemic restrictions will soon be forgotten so the that overwhelming sensation of a live crowd will be possible again… so that bands can play concerts again and music lovers can party together at festivals again. Making music is accompanied by a positive addiction factor.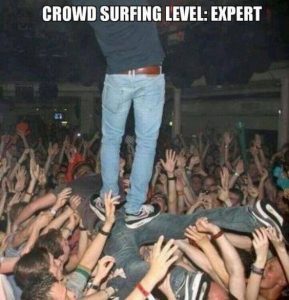 Happiness and fun – the ultimate goal
Many seasoned musicians will confirm that making music also brings a strenuous flip side of the coin with it. Already during practising and rehearsing – depending on the instrument – fingers, lips, shoulders or other parts of the body of the musician can hurt. Performances and tours are even more exhausting. And yet they don't stop; they go on and on and on… The reason: living without those happy moments is unthinkable for them. Of course, some people complain that they haven't learned anything else and all of their eggs are in the same basket. But that is not the point. Music is an attitude, a happy and desirable one, albeit one with ups and downs. Music offers you the biggest playground in the world, where you can let off steam and grow personally. Fun is guaranteed. And having fun together is even more rewarding. ?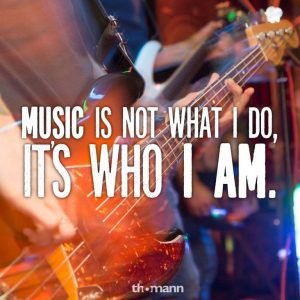 Your instrument, your choice
Admittedly, the figures are not completely reliable, especially since there are always new developments on the global musical instrument market. Also, the instruments, some of which are ethnic, can hardly be named definitively. But the fact is that more than 1,200 categorisable musical instruments populate the world. A clear statement that the possibilities to realise oneself with the perfectly fitting instrument are immense. If you are looking for an instrument for yourself or for someone you love very much, then you know which music dealer will be happy to advise you 🙂 Or you can simply browse through our website.
Music is a source of inspiration for millions of creative minds
No question about it, we are shaped by our listening habits, or – to put it indifferently – we are musically socialised. It may be that we get a little caught up in the mainstream. But that is not always the case. After all, there are millions of existing genres and styles. If you want to make your own music, the style is up to you, it can never be exactly like someone else's, and that's really exciting.What's particularly pleasing is that all existing music inspires you to create something new.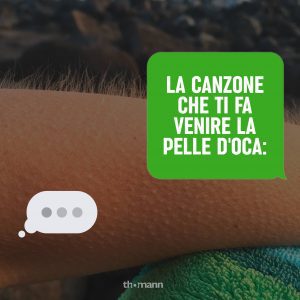 Find your place in the musical world
The spectrum of where you can find your individual place in music, and grow with it, is very broad. You can play for yourself, in a band, in an orchestra, in a marching band, daily or only occasionally. You can write songs, produce your own tracks, take part in the next band competition or storm the Soundcloud charts. You can play music as a hobby, learn an instrument seriously, study music at conservatories or possibly become a professional musician. Everything can be, but nothing has to be!
Good for body and soul
The fact that a wide variety of hormones are released when making music supports physical and mental well–being. Anyone who has experienced and felt these extraordinary moments when playing together with other musicians would like to experience the feeling again and again. It's no wonder, we can understand that very well! Singing, dancing and making music have long since secured a reputation as "healing stimulants". Making music has been scientifically proven to be good for breathing, the heart, the lungs and the immune system and is often used as therapeutic support. Music is life!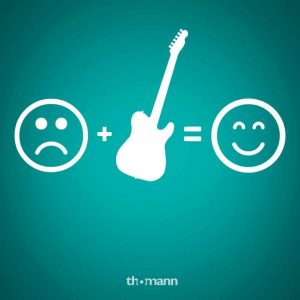 ---
Even more reasons to make music!
Want more reasons to start playing music? Take a look at these other blog articles:
Music Makes Everything a Little Bit Better
Music Connects, Transports Messages And Gets You Heard