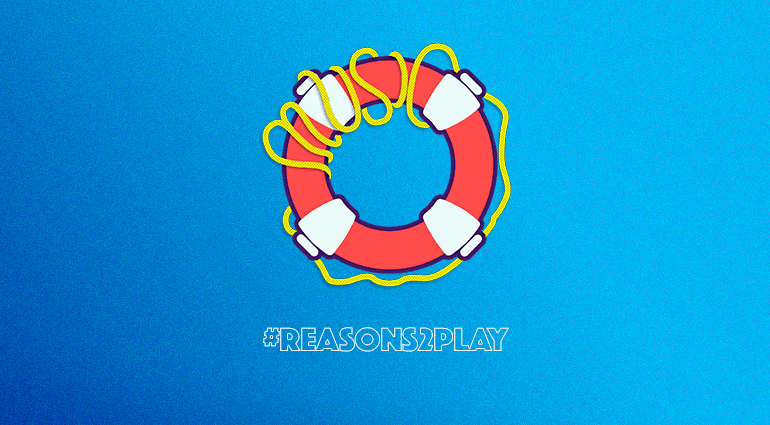 Music Makes Everything a Little Bit Better!
Music Makes Everything a Little Bit Better!
Making music is much more than a nice pastime. Music produces happiness hormones that help to overcome any crisis. Music makes the sun shine inside us, even when it rains. It gives us goosebumps, makes us laugh and dries tears. Music helping us bring our everyday emotional chaos into harmony is something we feel again and again. And that music has positive effects on our physical and mental health has been proven many times over. Here is just an excerpt of the strong arguments why music, in all its facets, makes everything a little better. Enjoy our #reasons2play!
📣🎶
---
Illumination even in dark hours
High as heaven or low as death: our emotional worlds are a permanent rollercoaster ride 😉 There are often only a few centimeters between joy and disappointment. It's only good if we have a reliable safety net. The good thing about music: when emotions are running high, it can be a lifeline, a pain-relieving and comforting bandage. Playing or listening to your favourite music awakens endorphins and other happiness hormones, and we become ourselves again. Everything will be fine!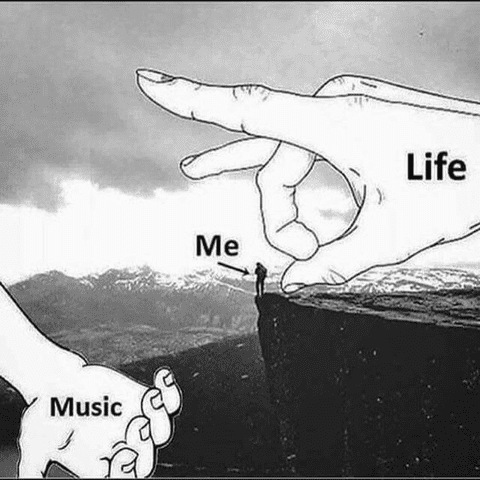 Music as a stress-buster: Switch on to switch off
Who hasn't experienced this? Our nerves are under high tension. We are on the verge of screaming with our heads on fire, steam shooting out of our ears, mentally smashing everything in sight (including the guitar) or at least flipping the table with relish. No matter which frustration has ignited our dark side, simply put on the right song, or pick up the instrument yourself and play, when the stress gets too high. Take a few deep breaths. Music can bring us down from peaks of stress, relax us and bring a smile to our faces. With soft, calm sounds, the body releases noradrenaline, which at the same time reduces stress hormones.
Whether sports, spring cleaning or work: Music ON!
In all corners of our everyday lives, we notice that listening to music has become a mass phenomenon. We are bombarded with lulling background music when we go shopping, and we also listen to it while working out, jogging, biking or even at work. Sport is healthy, but exhausting; work has to be done, but is often not our favourite activity. With music, we can raise our concentration to another level. We are far less aware of physical exertion, conditional deficits or sore muscles. And work, spring cleaning or homework also go much more smoothly when the right music pours from the speakers. The songs provide an automatic, subconscious balance to unpleasant sensations.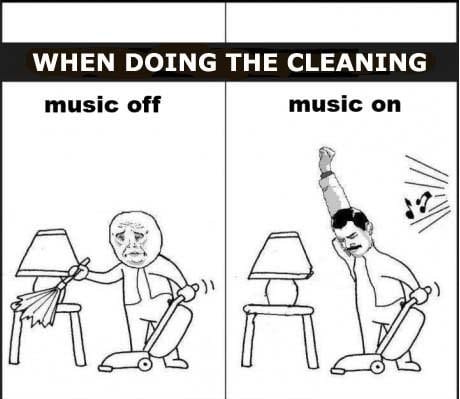 Memory training
Sounds are used in a wide variety of therapeutic disciplines. This begins with pain therapy and extends to the therapy of trauma, anxiety, everyday stress or depression. The extent to which music can influence our deepest inner selves becomes particularly clear in the case of dementia patients. People who have completely said goodbye to their own memory and no longer recognise their own relatives can sometimes do it while hearing music! It's amazing that dementia patients who are played songs of their youth suddenly begin to sing along and even recall the lyrics word-for-word from their long-term memory. The situation is bad, but a little less with music.
Pain-relief with positive effects on the cardiovascular system
It has long been undisputed that music can help with mental illness and suffering. However, there is now increasing evidence that music can also have a measurably positive direct influence on the physical-bodily relationships of the heart, blood vessels, immune system and even muscles. Tailored music therapy has been shown to relieve pain after abdominal and cardiac surgery. Patients require less pain medication and recover faster. According to Canadian neuroscientist Professor Daniel Levitin, "(…) convincing evidence exists that musical therapies can be healing in a variety of medical settings from the operating room to the family doctor's office."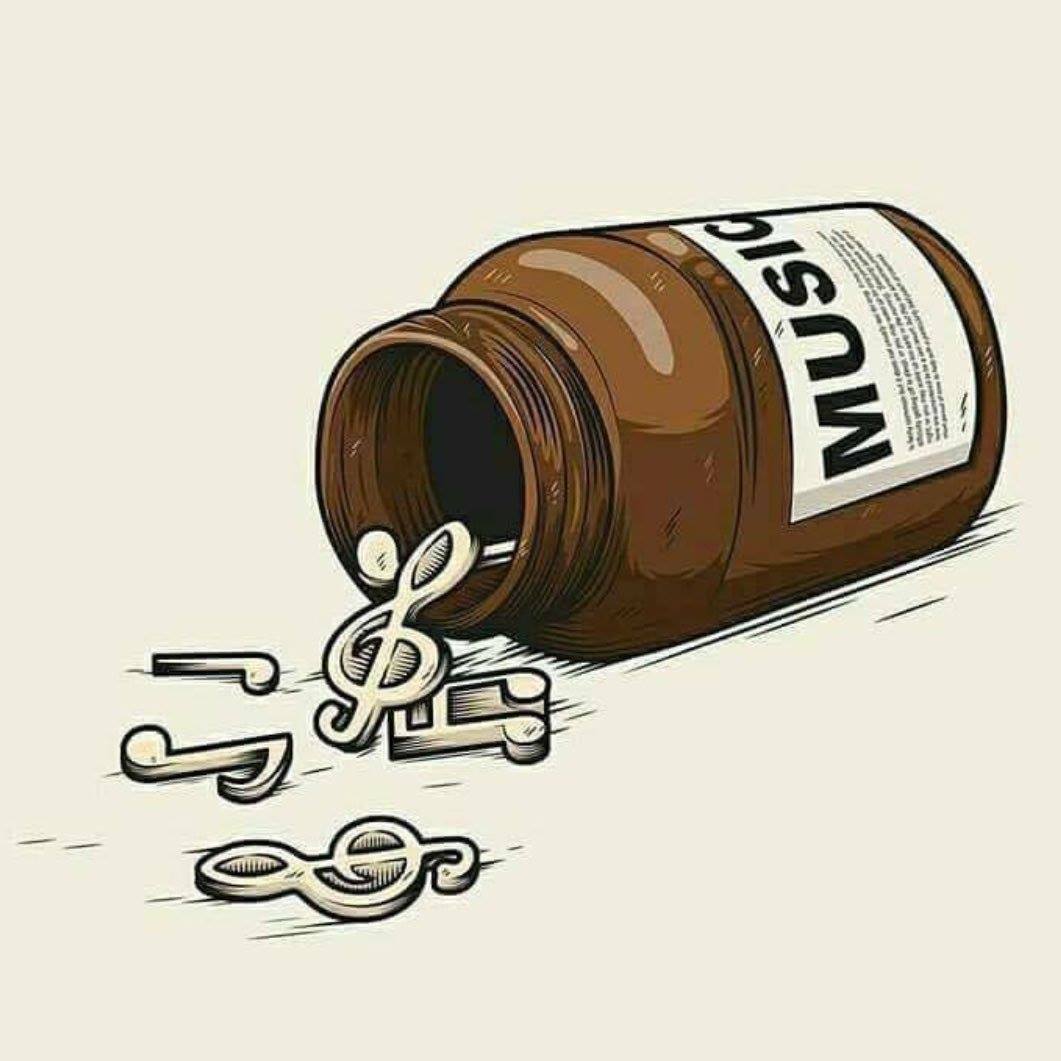 Fresh insight: Singing strengthens the immune system and helps cancer patients
In a study, Daisy Fancourt and her colleagues from Imperial College London were able to confirm that singing together in a choir can help cancer patients in particular to strengthen the immune system and thus reduce inflammation, ideally even to avoid it: Before and after each choir rehearsal, saliva samples were taken from 193 choir singers – including 72 cancer patients – and analysed for the levels of the stress hormone cortisol, the mood hormones beta-endorphin and oxytocin as well as other immune messengers. The result: after just one hour, the biological stress markers were significantly reduced, as were the pro-inflammatory immune messengers! Music can therefore help to strengthen the body's own defenses when they are most urgently needed.
Music in medicine – Long used to support therapy
It is clear that music cannot be a panacea and certainly cannot replace conventional medicine. In fact, however, the positive effects on individual health in emotional and psychological terms have been proven many times over, and in many areas – such as addressing dementia patients – downright amazing.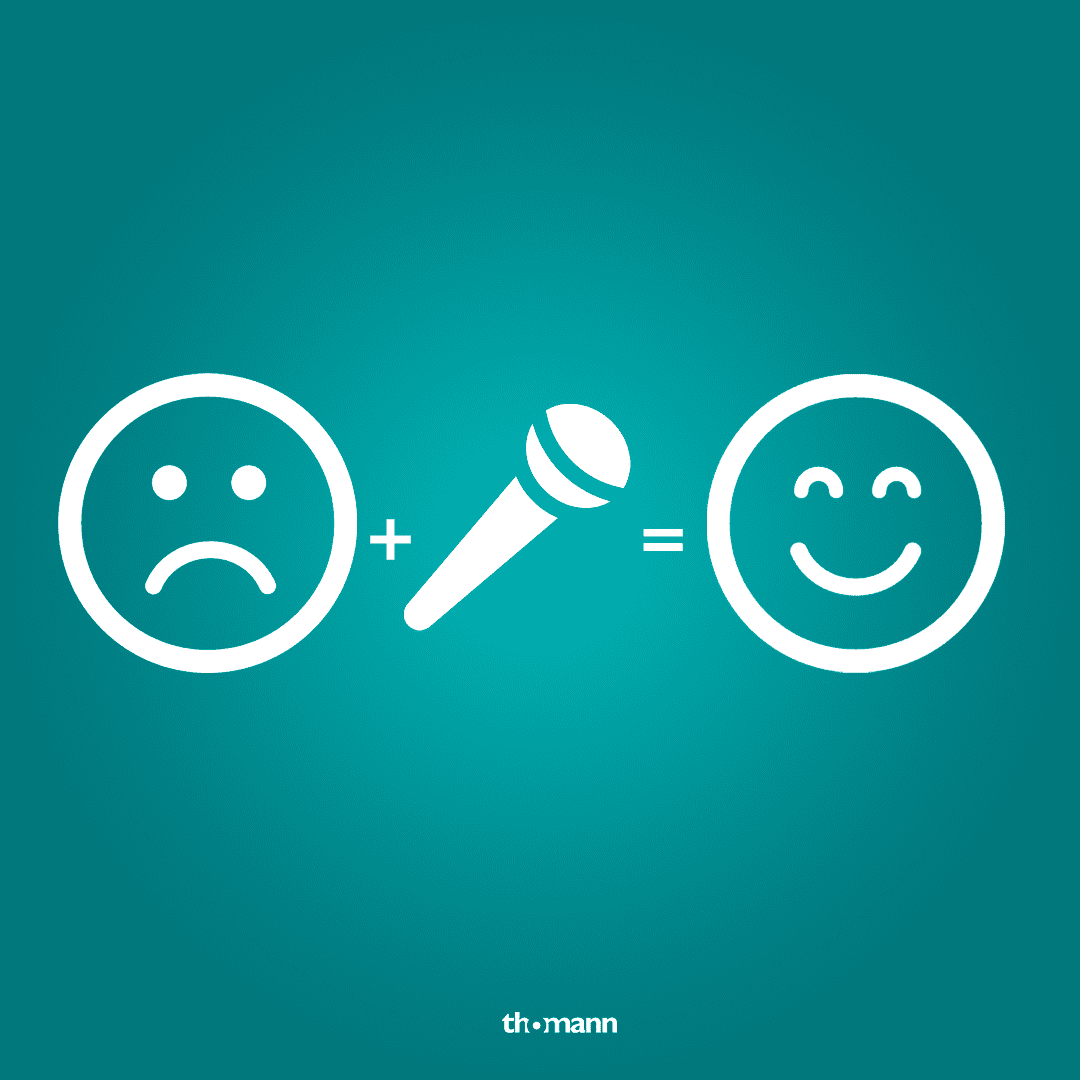 Study: Plenty of musicians
In fact, we hardly need to motivate people to make music at the moment. If only for the reason that there are already an immense number of amateur musicians active in various fields. And the number of ambitious musicians is increasing. This was investigated by the German Musicians' Information Centre. A representative survey showed that 14.3 million people in Germany make music in their free time. We're talking 19 percent of the population in Germany, not counting kids under six. And since the number of music fans is also increasing, we can hope for, and envision, a world that is a little better thanks to music! 🌍❤️️🎶
---
Even more reasons to make music
You want more #reasons2play? Then take a look at these blog articles:
Music Connects, Transports Messages And Gets You Heard