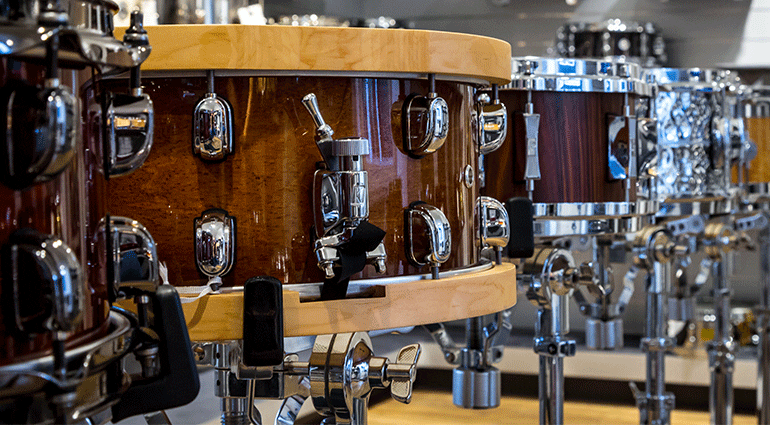 What are the best materials for drums?
What are the best materials for drums?
#ThomannDrumDays will be happening from March 5th to 11th, 2018, especially on Facebook and Instagram. It's all about the world of drums!
For drumheads and drum enthusiasts we have exclusive deals, VIP artist videos, helpful articles here on the t.blog and entertainment planned for you.
Stop by and visit ??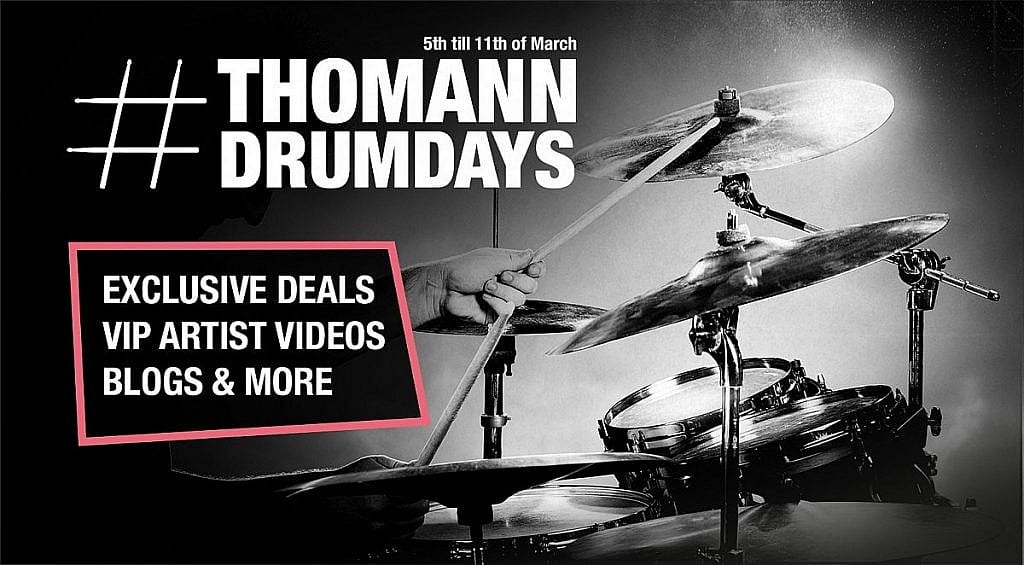 Maple, birch, poplar, mahogany, steel, brass, aluminium, acrylic … Choosing a shell material for drums is often a challenge, and not just for beginners. "Maple sounds balanced, birch has more bass, steel sounds sharp, brass softer" … these are often examples in advertisements and catalogs of the manufacturers, but is it really that easy? And what does "balanced" actually mean? And what material is suitable for me if I want to use my snare in both a punk band and a singer-songwriter project? In this blog, we want to get to the bottom the matter. Here we go!
---
For beginner and intermediate drum sets, the shell material plays only a minor role
Let's say you saved 500 to 1000 Euros for a beginner or lower-middle class drum set and would like to buy the best kit for your money. Now, is the Pearl Export, with Asian mahogany and poplar shells, the safest bet? Or does the Tama sound a bit better with pure poplar shells?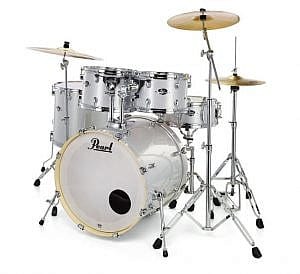 Cheaper drum kits are often made from softer, easier-to-process woods such as poplar and Asian mahogany (not to be confused with the much more expensive African mahogany), which tend to have a slightly less powerful tone compared to the high-end series. Do not make your decision strictly based on the shell material, whether shell composition A, B or C is the best remains a matter of taste. The most important thing is that the sizes are right for you, that the hardware suits your needs and that it inspires some playfulness when you get into the rehearsal room. And once you've torn through the first set of drum skins (or drumheads), upgrading to brandname skins will give you another boost in sound and confidence.
Toms, Bass drums
For toms and bass drums: maple, birch or beech wood? Or maybe something more exotic? Or a mix? Even though there are surprisingly good-sounding drums to buy nowadays for little money, there's still an itch to buy what is "really good". A kit for life, preferably put together with the matching sizes, a stunning finish and – last but not least – the optimal shell material. Just to be sure : Whether the drums were made of maple or birch, has never decided whether a song was a huge success or not. Why is that? Laymen hear virtually no difference in identically constructed and tuned toms or bass drums made of maple, birch or beech. For woods that are significantly harder, such as bubinga or significantly softer like poplar or mahogany, the probability is slightly higher.
Experienced sound technicians and drummers, who have already played many different kits on their premises (ie under identical conditions), will nonetheless have certain preferences. For example, maple sounds a bit more centred than birch in a direct comparison, Bubinga likes to emphasise the bass range and the attack a bit more, and poplar shells usually sound a bit softer and darker. You should note, however, that the shell materials are often embedded by the manufacturers in different concepts and designs. So pay attention in the comparisons that a very thin shell enhances the properties of soft woods such as poplar or mahogany. This effect is of course desired if it is to go in the traditional retro direction in terms of sound, as with this Gretsch Broadkaster Kit: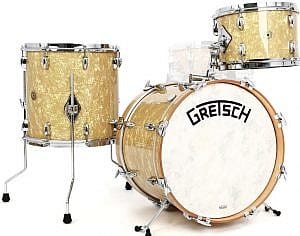 Conversely, a properly configured Sonor SQ2, with thicker shell construction and sharper bearing edges, sounds much more modern and aggressive:
By the way, the legendary birch sound reference is the Yamaha Recording Custom, with the current version with its 30 degree bearing edges and the somewhat thinner shells tending to return to a warmer, softer direction than the models offered from the mid-1980s.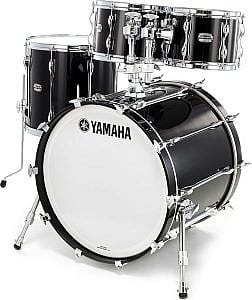 Conclusion
Harder woods such as birch, maple and beech sound more present, "louder", while softer ones such as mahogany and poplar are a bit softer and more forgiving. The latter two are therefore often found in the modern vintage-style models of many manufacturers. With this information you should be able to narrow down, a bit, what type of sound you should expect. Using the Internet, you can also quickly find out which drums your heroes play and pick up some suggestions for their own kit choice. In general, the same applies here with cheaper drums: Toms and bass drums must have the right sizes, work well with your sound and look great, factors that inspire significantly more than the invisible knowledge of a special wood mixture. And if the fear of making a wrong purchase decision robs you of sleep, don't worry, even the loudest metal kit can be quickly converted to a 70s disco kit with a set of retro-style skins. For example, with the Aquarian American Vintage models: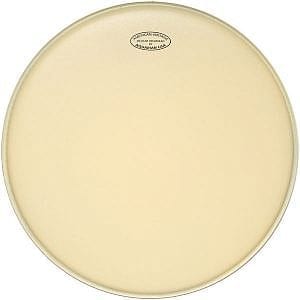 Of course, the reverse also works, because a set of clear, single-ply skins also brings a "dull"-sounding retro kit to life with more attack and brightness. A good example are these Remo Ambassador skins: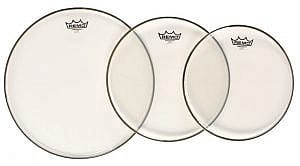 Snare
When it comes to toms and bass drums professionals already pay a lot of attention to the shell material, so when it comes to the snare drum chances are they are even more picky. If it's not so much for the sound, the size and look are just as important for this "centrepiece" of a drum kit. The most commonly used materials for snares are steel, brass and aluminium but also maple and birch.
Steel
Steel is rightly considered a bright and clear-sounding material relatively rich in overtones. Steel snares are popular with drummers who like a clean "bang". That doesn't mean that this material would only be suitable for rock and metal, on the contrary. A great example of a versatile snare is the Pearl Sensitone Steel, which can be used across genres, is reasonably priced and well-made: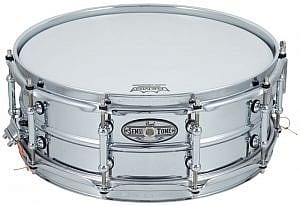 Brass
Brass is a classic material for snares and many drummers describe the sound character as warmer and rounder than steel. Brass is a softer alloy than steel and therefore absorbs a greater part of the high frequency vibrations. The result is a sound that many drummers would rather blindly attribute to a wooden-shelled snare. The brass classic, par excellence, is certainly the famous Ludwig Black Beauty.
If the – admittedly juicy – price for this seamlessly drawn snare drum is too high for you, it is also worth taking a look at the many similarly-built products. For less than 200 euros, for example, there is this Millenium model: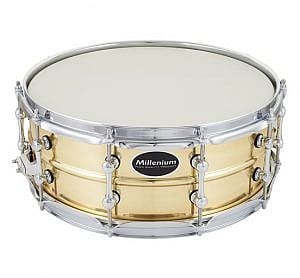 Aluminium
Those who work with metal shell snares cannot avoid aluminium because two of the most widely used snare drums of all time are made of aluminium. There is talk of the Supraphonic and Acrolite Ludwig models , both with the legendary, seamless drawn aluminium shell, which was immortalised on countless recordings and is still extremely popular. Aluminium is reputed to be a dry-sounding metal, which allows for the sound to fit surprisingly well in a variety of styles. Strong resonance cannot be promised for most models, so drummers with a gaffer tape allergy should look in the aluminium category. Besides the Ludwigs there are a variety of alternatives in different price ranges, for example from the Tama SLP series: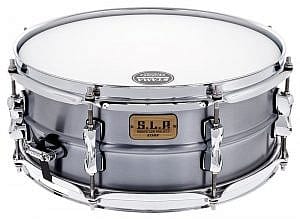 Maple
If you like it woody, you can steer directly to the maple category of snares. Maple snares could be described as rather bright, versatile and assertive, but not shrill.  So it is no wonder that these snares are preferred by drummers of many styles. Accordingly, the model selection is huge. If you can spend real money, the one-piece models of Noble and Cooley are a great choice, with the finest response and fat, bold shell tone in abundance. 
But even for a fraction of the money you will find absolutely viable alternatives that may need to be retrofitted with some professional skins and possibly some good snare wires, but otherwise a very good base is available.
Birch and Mixed Constructions (hybrid shell)
Since birch is also a hard wood with similar physical properties as maple, there are many sonic parallels. Full basses and highs make for great presence of these shells, but you should definitely test it yourself, because other design features such as bearing edges, rims/hoops and lugs / tension rods also have a big influence on the overall sound. For example, Sonor's new SQ1 series delivers fine tones and good workmanship: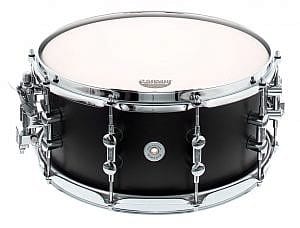 However, many "pure" birch snares are currently not on the market, instead, many manufacturers have relied on the production of mixed-material shells. Only part of the layers are made of birch, the rest is for example Kapur, as with the Session Studio models by Pearl: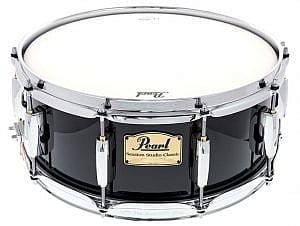 Conclusion
Sure, the shell material is important, but you should not get grey hair deciding on one. First of all, think about which size and price range is suitable for you. When you have found a nice model, the materials come second. Of course, the case is different if you have already gained a lot of experience and know how an aluminium snare sounds. We recommend that you check the appropriate tests at bonedo.de, because there are so many high-quality sound files and reviews of many models, which may convince you to get something completely different than originally planned. Enjoy listening, checking and playing!
---
Even more reading material …
Quiz – How well do you know your drum gear?
Drummer Warm-ups For Achieving Smoothness
10 Must-Have Drummer Accessories 
---
Advice / consultation
If you have any questions or need advice we are more than happy to help! Join us in the Drum Department in Treppendorf or contact us by e-mail or by phone at (09546) 9223 40 to chat with us! ?