Adapt Your Arsenal for Content Creation
Adapt Your Arsenal for Content Creation
Somehow, we have had to come to terms with the conditions imposed by the pandemic and find an outlet for our creativity despite the restrictions. Many have discovered the opportunities offered by streaming platforms, virtual conferences, podcasts, concerts and other shows, and are implementing their projects in a whole new way. Are you looking for a webcam, a camera or accessories to stream your sessions? Then take a look at our Broadcast & Video category online ? Here are some basics to get you started! 
---
Equipment & accessories for video game streaming
Gamers are constantly in the fast lane. Streaming a video game is undoubtedly one of the digital disciplines in which the equipment needs to be as powerful and fast as possible. No wonder many people use external fans to cool their computers, we even see some putting their computers in fridges, literally, to keep playing without the machine overheating. But a crucial component of this installation must also incorporate sound, because hearing and being heard clearly during competitive games will greatly influence performance and promote communication between players and their audience.
The beyerdynamic MMX-300 2nd generation has long become one of the most popular headsets with a built-in microphone for professional gamers, podcasters and online communication. As a headset / microphone combo, it transmits in the range 5 to 35,000 Hz, the microphone in the range of 30 to 18,000 Hz. It is closed like a circum-aural headphone so that you are not distracted by exterior noise and allows for optimal immersion. 
Screens
Just like acoustic signals and calls, you, as a gamer, depend on the ideal resolution of your screen. If you didn't see the next obstacle or the opponent coming, you can often blame your screen's resolution. Not to mention that even your savvy eyes will eventually tire if the resolution is bad, which would put you at a disadvantage as well. 
The iiyama T2454MSC-B1AG is a Full HD capacitive touchscreen with an anti-reflective coating. With a diagonal width of 24 inches, it gives you a wide horizontal and vertical viewing angle of 178° with a 10:1 ratio.
Podcasting: make yourself heard loud & clear!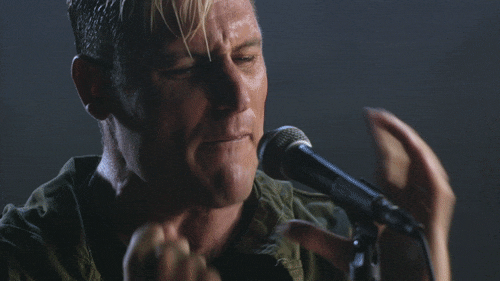 There is a lot to say, from daily updated topics to purely informational topics, from technical facts to environmental issues to lifestyle, buying advice and more. With your podcast, you are in charge of your program and can share anything that interests you with your community. And so it goes without saying but sometimes it needs to be repeated: the more clear and understandable your voice is, the more people you will reach. The crucial element of this type of setup will therefore be the microphone, as you might have guessed.
The Rode NT-USB Mini, a USB condenser microphone with cardioid pattern, gives you excellent speech intelligibility. An audio interface with 24-bit resolution and a USB-C connection is integrated. It iis not necessary to install a separate driver. Switchable Direct Listening is particularly beneficial for your voice recording, which means you can listen to your microphone signal without latency. 
Let there be light!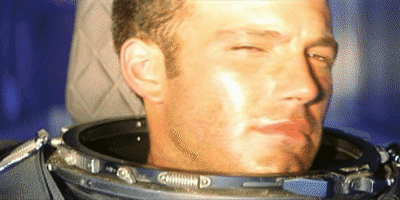 In your YouTube, Twitter, Instagram, Facebook and other social media accounts, it is helpful to offer your subscribers daily content, but pushing your production quality is also very valuable for reaching a larger audience. And, for better or for worse, the look is one of the strongest selling points. So this involves your personal aesthetic style, but also the optimal lighting and camera angles available.
With the Key Light Air from Elgato, you put yourself and your setup in the perfect light for video streams, YouTube videos and online conferences. It provides you with the lighting so you can really stand out in front of your decor and the software can define the contrasts between the subject and the background, even in dark rooms. YouTubers, Twitchers & Co. are well advised to use two of the wifi compatible panels for left & right lighting. You can control the Key Light Air with the free app and of course also with the Elgato Stream Deck.
Editing photos & videos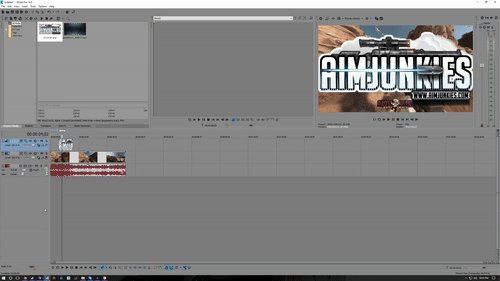 Ideally you would want to avoid looking like your ID photos… And even if the recording is well-done in the box, of course you'll be happy to improve it in post-production. A filter here, turn up the frown a little, tweak the image via colour correction, crop, zoom or pan, or illuminate you video. What can be done today is amazing. And it's easier than ever before.
In addition to your charming and friendly smile and the hardware, all you need is suitable software, such as the Vegas Pro by Magix. Video editing software gives you extensive editing and enhancing functions. It also includes a number of automatic AI-based functions, such as controlling color balance or creating captions. The built-in functions, including motion-tracking animations, automatic synchronization with Multicam and more, are simply limitless. 
---
By the way: with our products you get a 3-year warranty. And of course you can always contact us if you have any questions. Our competent specialist advisers are all passionate about helping you.