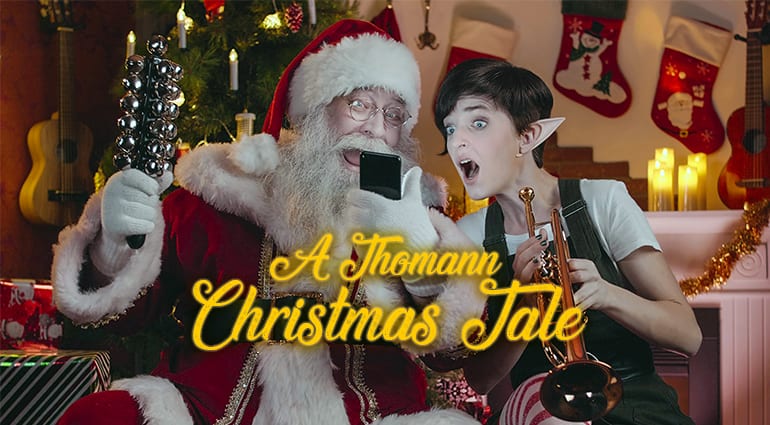 Kaboom! ? What is all that racket in the middle of the night?! ?
It's Santa Claus: He just crashed through the roof of our guitar department. ? Wait, something is wrong here… Where are his reindeer? ?
They suddenly quit their job and made a run for it along with the sled and gift bags!! ? Santa is sad and desperate: What will become of Christmas now?! ???
A Thomann employee, Elfi, feels sorry for clumsy ol' Santa and wants to help him. She dresses up as an elf and the Christmas tale begins … ?
You can find out whether they can save Christmas, which adventures they experience in the shop and what will happen with Santa and his runaway reindeer, you can find out in our videos below.
? Have a look! ??
---
???
Merry Christmas!
---
Do you like our Christmas fairy tale? Do you think all presents will arrive in time for Christmas? ?? We are looking forward to your feedback! ✍