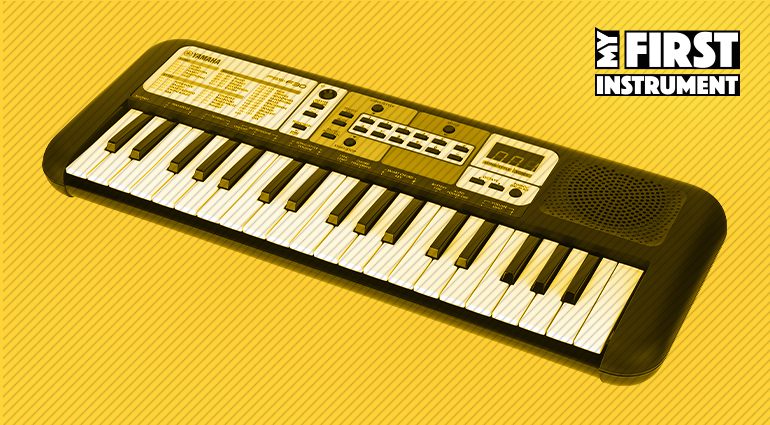 5 KEYBOARD TIPS FOR BEGINNERS
5 KEYBOARD TIPS FOR BEGINNERS
You are fascinated by the (electric) keyboard instruments and want to get started immediately. How to start meaningfully is the toughest part to know… Here are a few thoughts that should make it easier for you to get started on your new dream instrument. Did we mention that we selected the right equipment and accessories for beginners? Let's enter the black & white world of keys! ?
#MyFirstInstrument
---
The tones on the keyboard are logically structured
Keyboard instruments are characterized by at least one decisive advantage: In contrast to some other instruments, the tones on the keyboard are extremely understandable, clear and logically structured. Not to mention that they have tons of sounds and features on board. You should understand the manual playing style and the technique as well, in fact this will really help you. Only then does the electric keyboard really shine as an instrument.
1. Rudimentary knowledge is absolutely helpful as a keyboard beginner
The first voyage across the black-and-white keys is unorganized, happy yet dissonant. You shouldn't dilly-dally for too long and learn to be able to name the keys right at the beginning. You need this knowledge for melodies as well as for harmonies. You can stick the names of the notes on with small adhesive strips or dots as a reminder. Various entry-level keyboards and electric pianos also have a light function. And you're ready to go.
2. Play simple melodies early on and pay attention to the fingering
Usually the first step will be that you play simple melodies, especially with your right hand. The hand has only five fingers but you can get this "mechanical" problem under control by so-called "reaching over" at the right place. You can grasp the C major scale at a very early stage, practicing the sensible position of your fingers, feeling the dynamics of the keys and learning to overlap. Start with just a few notes. You first want to develop a feeling for the keyboard and the touch technique. The other hand has – initially – other tasks as well.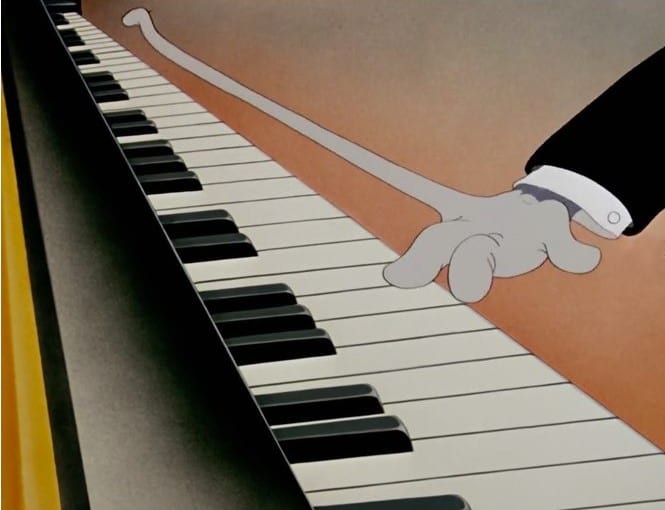 3. Work out the first harmony fingerings for accompaniment with the left hand
Beginner keyboards often have an accompaniment section on board, the "band in the box", often with automatic accompaniment. The chords, accompaniment patterns and rhythms are called up using the chord fingerings with the left hand. In your repertoire you should have the most important basic chords as well as the so-called inversions, so that these harmonies can be grasped as closely as possible next to each other. Don't worry, there are only a limited number of them. In the beginning you only need three different fingerings, the chord in its basic form and the two inversions.
4. Synchronize left and right hands
What follows is that both hands are used together. It is commonly referred to as synchronizing the left and right hands. In fact, it's actually the opposite. The hands should learn to play different things at the same time. The left hand plays the chords, the right the melody. Or the left one plays the bass line, the right one picks up the harmonies. There are a number of options. Take your time for this, practice slowly and in peace. This is the only way to avoid frustration.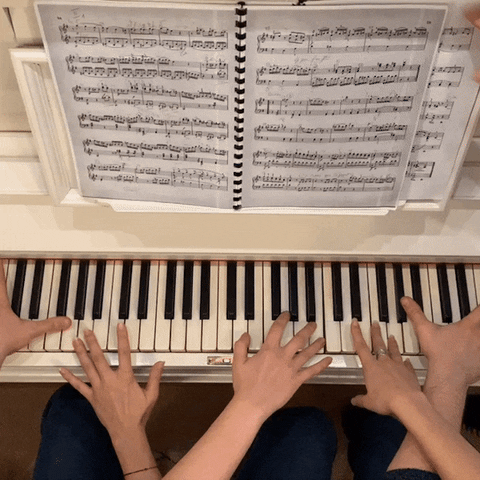 5. Structured approach is synonymous with motivation
In addition to the support of an accomplished music teacher, the most sensible approach is and remains if you set yourself achievable goals. Self-created space is all the more useful because you really deal with the topic in detail and do not stumble into the proverbial blue. Without knowing where you are going, you cannot set goals. And one thing is certain: small goals are always the best and result in little motivating "successes". These milestones could be:
Button names and key notes
Practice playing the melody and reaching over with the right hand separately
Practice chords with your left hand
Gently practice simultaneous and independent play with both hands
Instruments & accessories: take a little additional equipment into account
Instruments & accessories: take a little additional equipment into account
Keyboards, electric pianos and other keyboard instruments for beginners are in most cases ready to use. Nevertheless, you should take a few accessories into account. A separate keyboard bench is just as useful as a keyboard stand. If you take the matter seriously, you will need sheet music. And of course you don't drag your keyboard to class or into the rehearsal room without a protective cover or case. In any case (no pun intended), you don't need a lot of additional equipment right at the beginning.
---
---
Keyboards for Kids & Adults
Digital pianos for Kids & Adults
?Those interested can find information on all instrument groups and much more in our extensive online guides
---
Simply contact us – we will be happy to help
Should you need further information about accessories, popular teaching literature, the instruments themselves or other questions, our specialist departments for keyboard instruments are always there for you, also personally on site in our shop in Treppendorf.
If you can't come by, you are welcome to give us a ring, use our live chat on thomann.de or send us an email.
Email: homekeys@thomann.de
☎ (+49) 9546-9223-33
This link takes you directly to the keyboard department
Department of pianos | Contact
Email: klaviere@thomann.de
☎ (+49) 9546-9223-34
This link takes you directly to the piano gallery
Directions:
Musikhaus Thomann
Hans-Thomann-Str.
96138 Burgebrach / district Treppendorf
Your feedback ✍
Do you have any keyboard tips for beginners? What experiences have you had when learning a keyboard instrument? Share it with the community! We look forward to your tips!