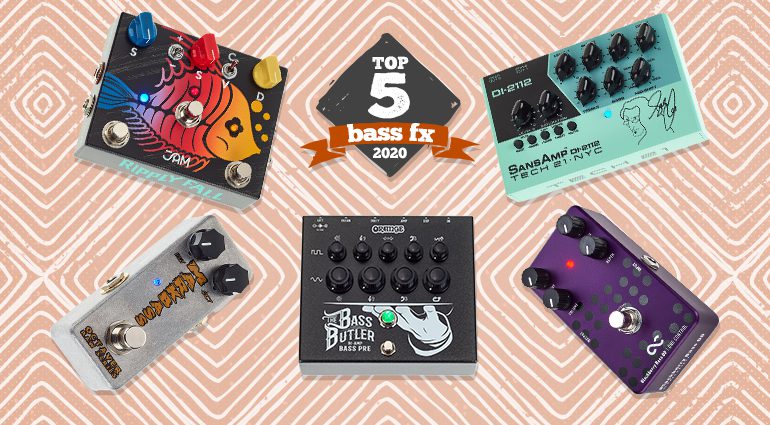 Top 5 Bass Effects of 2020
Top 5 Bass Effects of 2020
Choosing the most convincing effects for bassists this year was no easy task. The sound tinkerers and manufacturers are as imaginative and creative as ever. The quality is at its highest level! But, we still had to make our decision. The only criteria for our decisions was that, whether for retro, mainstream or experimental requirements, the effects simply sound awesome. Here are our recommendations for Top 5 Bass effects of the year 2020:
There is our Top 5 selection of Bass Effects from 2020, enough fun to get you through the highs the lows of this difficult year, and definitely through the low frequencies of many happy years to come. Which one did you like the most?
Joe has been singing since he can remember and started playing guitar when he was 10. He's been using it as a songwriting tool ever since. He is passionate about melody and harmony and admires musicians who create these in unique ways. Check out his alternative / indie projects Best of Feelings and Zef Raček.