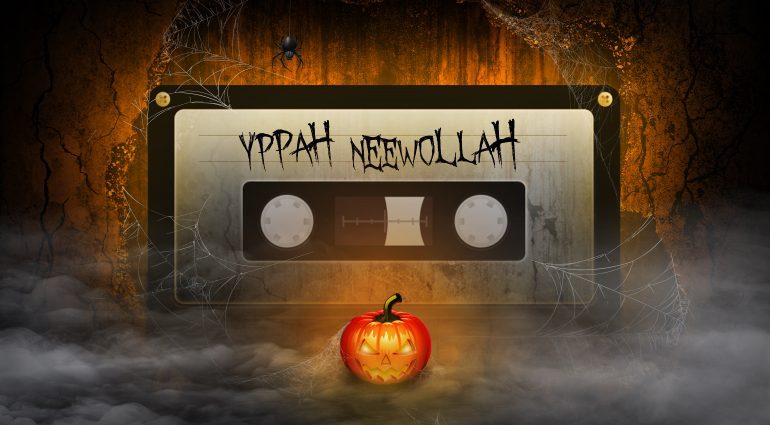 Play It Backwards! Are diabolical messages hidden in songs?
Play It Backwards! Are diabolical messages hidden in songs?
There are myths about many songs that they contain satanic messages when played backwards. For us, Halloween is the ideal occasion to listen more closely to the musical darkness with backward messages in songs. Read more in the following lines… if you dare! ??
---
1. Eagles – "Hotel California"
It's not only on Halloween that you can expect the devil to be up to no good in the background. For example, with the superhit "Hotel California" by the Eagles, when played in reverse, the secret message says: "Satan he hears this. He had me believe. "Incredible or verifiable? Was the ruler of Hell involved in making the Eagles' Greatest Hits album the best-selling album of the 20th century in the US?
2. Led Zeppelin – "Stairway to Heaven"
The cult rockers Led Zeppelin have long been said to have sold their souls to the devil. And myths blossomed, ones that couldn't be more infernal and Halloween-ish. Apparently, it's not Robert Plant but someone else who is said to have waved the inspired pen in his hand when he wrote the text for "Stairway to Heaven".
When played backwards, the words sound like this: "Oh here's to my sweet Satan. The one whose little path would make me sad, whose power is Satan. He will give those with him 666. There was a little toolshed where he made us suffer, sad Satan." There are various interpretations of this passage and, to be honest, you have to listen VERY carefully to be able to make out the words.
3. AC / DC – "Highway to Hell"
Satanic messages are said to be hidden in the legendary song "Highway to Hell" and the AC / DC album of the same name. The assumption is obvious, but you don't necessarily have to hide anything in a song that is about the expressway to Hell.
The lyrics are by no means about the devil and dark forces. Rather, it's about the highway from Bon Scott's apartment to a pub he loved to visit in the '70s. Shortly before the destination there is an intersection where many speeding racers have lost their lives. Scott is poetically referring to this "highway". I guess that sometimes people read too deeply into lyrics!
4. Queen – "Another One Bites The Dust"
If you repeat something over and over, it doesn't make it any truer, but it doesn't make it any less likely either. Freddie Mercury was said to want to encourage his fans to consume intoxicating substances. Proof of this is said to be the iconic song "Another One Bites The Dust" from Queen's 1980 album "The Game".
If the lines of text of the chorus are played backwards by "backmasking", some believe that the sentence "It's fun to smoke marijuana" is repeated. Pretty trippy!
5. Beatles – "Revolution 9"
One of the most stubborn conspiracy theories that has remained, for what has felt like ages, is the claim that Paul McCartney had been dead since 1966 and had been replaced by a doppelganger. According to myth supporters, he died in a car accident. And there was already proof: someone had played "Revolution 9" backwards from the White Album and discovered the spoken words "Turn me on, dead man". It was supposed to prove that the death of one of the mop tops was covered up. A prank by Satan? Fortunately, Sir Paul is still alive.
6. Pink Floyd – "Empty Spaces"
It's not surprising that Pink Floyd worked backwards messages into their psychedelic songs. Take "Empty Spaces" from 1979, for example. It contains a passage that is hardly understandable when played forwards because it cannot be understood. Only by backmasking can you make out the devilishly message:
"Congratulations. You have just discovered the secret message. Please send your answer to Old Pink, care of the Funny Farm, Chalfont… Roger! Carolyne's on the phone!" What it means is up to you to decide!
7. Linkin Park – "Announcement Service Public"
The spooky community always expects something satanic and dramatic with messages that are hidden in the songs that are played backwards. But Linkin Park send us a very different kind of message in their song "Accouncement Service Public". When playing in reverse, the line "You should brush your teeth and you should wash your hands" can be heard. Hygiene advice straight from the not-so-satanic underground! ??
8. Nirvana – "Smells Like Teen Spirit"
In their legendary song "Smells like Teen Spirit", the grunge rockers from Nirvana allegedly placed two backmasking messages at the same time. You should rather speculate for yourself whether they have something to do with the devil and whether the two messages can be identified at all. The first hidden message relates to the bank robber John Dillinger, who was declared public enemy number 1 in the USA in the 1930s. In the backmasking text it says "John Dillinger died for you". His girlfriend had betrayed him; he was shot. Spooky stuff!
---
? ?