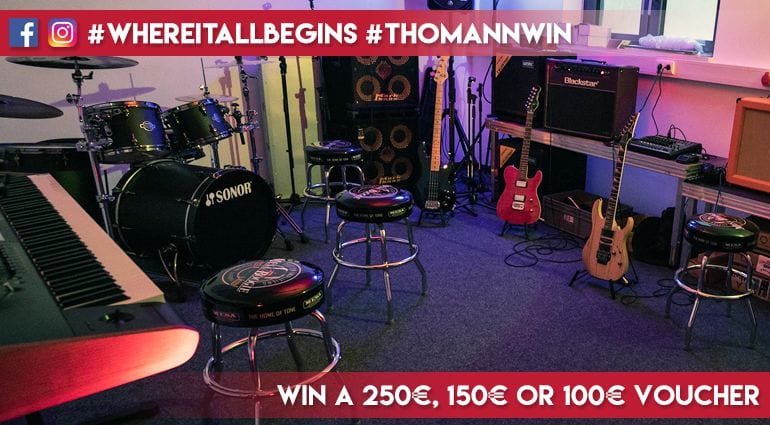 Photo Contest #WhereItAllBegins
Photo Contest #WhereItAllBegins
Show us your practice room! 
Connecting with thousand of people, leaving a legacy and influencing future musicians are definitely true musicians goals. The road to success is full of obstacles and challenges, and often everything starts between friends in a garage, basement or your nanny's spare room. Blood and tears are shed, new friendships are born, and many others end, and everything just feels like a true, unique and necessary life experience. How many hit songs were written while jamming in generic basements? How many legendary bands started their career by playing with low-to-average equipment and dust around their feet? Through our #WhereItAllBegins contest you will have a change to show the world where your art is created, and where the inspiration comes from. Originality, creativity and authenticity are the keys to win – add some cool backstory to have more chance to be the one! 
---
 How to enter the contest? 
To enter the contest, simply post one awesome picture of your band's practice room on your Facebook Wall or on your Instagram account, along with these two required hashtags: #WhereItAllBegins and #ThomannWin. Contest runs from September 15th to October 2nd, 2016.
The jury, composed of several Thomann employees, will pick the best three rehearsal room pictures on October 4th. The winning pictures should be packed with originality, creativity, passion and awesomeness. 
We will reveal the winner names on October 5th through a post on our t.blog. Additionally, the winners will be contacted through private messaging on Facebook and/or direct message on Instagram. Winners should reply and accept the prize within 72 hours, providing the informations requested by our staff.
The Prizes 
The winner will receive a 250€ Thomann voucher to pimp it with equipment from us! The second and third best pictures will respectively receive a 150,-euros and a 100,-euros voucher. Winners will be announced right here in this blog and contacted the following days. Good luck everyone!