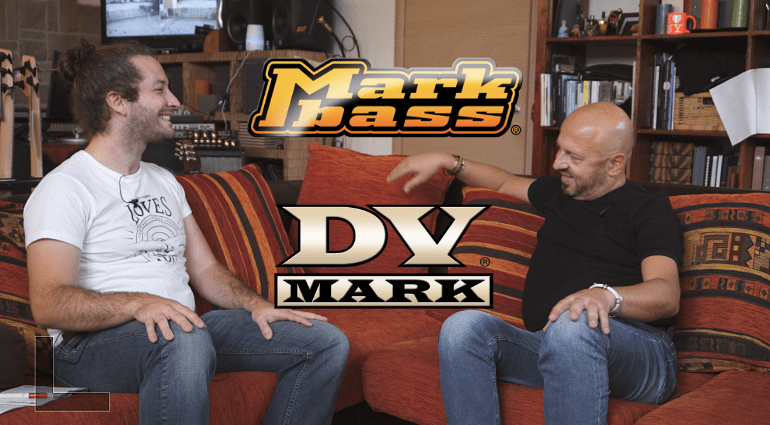 MarkBass and DVMark Factory Tour!
MarkBass and DVMark Factory Tour!
Once upon a time, in the center of Italy, a guy called Marco De Virgiliis decided to create a bass amp. After almost 30 years, MarkBass (and his subsidiary brands such as DVMark, Mark Audio, Mark Drum) is still running strong and its characteristic yellow/orange and black design combination has become a trademark, having its amplifiers and cabinets played by several high profile artists all over the world. 
---
October 2018, 06:00 AM
Russell (Thomann Bass Host) and I ( Simon, Italian Community Manager) are boarding on a plane to fly  to a place of wonder. In the center of Abruzzo, in San Giovanni Teatino, MarkBass official headquarters are awaiting us. Italians are well known for their welcoming manners, and it's no exception here. After checking in and unpacking our equipment, we get to eat fish in front of the sea, a nice gesture by Marco De Virgiliis, a true gentleman and a musical innovator.
The next day Marco himself picks us up in front of the hotel and drives us to his… world! Marco is really proud of what he has accomplished and he's passionate and loving about his company, his employees and his dog like nobody else I've ever encountered in my life. The moment we step inside the offices, we realise that his vision goes beyond amplifier manufacturing.
MarkBass offices are everything but common looking. Natural light reflects on the center of the "Mark Club", the center part of the office which features a full working music stage (for Clinics, Masterclasses or even spontaneous jamming) and several coffee tables, in a true Italian style. We can't help but feel at home, chilled, quickly forgetting that the building actually accommodates regular offices, laboratories, a warehouse and, of course, the production line where the products are checked and tested.
Bob Marley, Marco's cat, is gazing at us with curiosity. Strangers, he thinks.
Before filming the footage that you can check out right here, below the article, Marco shows us the building and introduces us to every member of his team. The upper floor is for the PC-guys, namely the web programmer, engineers, accountants and product designers.
Once we go downstairs, a huge laboratory awaits us. Here's where Marco's team checks every single product that comes from their factories in Indonesia and carefully tests every single feature in order to deliver a fully-operational and perfect-sounding amplifier to the end customer.
Images speak louder than words, so we encourage you to have a look at our Factory Tour video down below ? Enjoy!
Before taking our flight back home, we take a minute to reflect on our stay in Pescara. We can't help but feel positive after being drawn by Marco's incredible passion for music, life and art. Creating and developing products with a true passion is what really sets good products apart from great products. After all, we know how the passion for music looks like. ?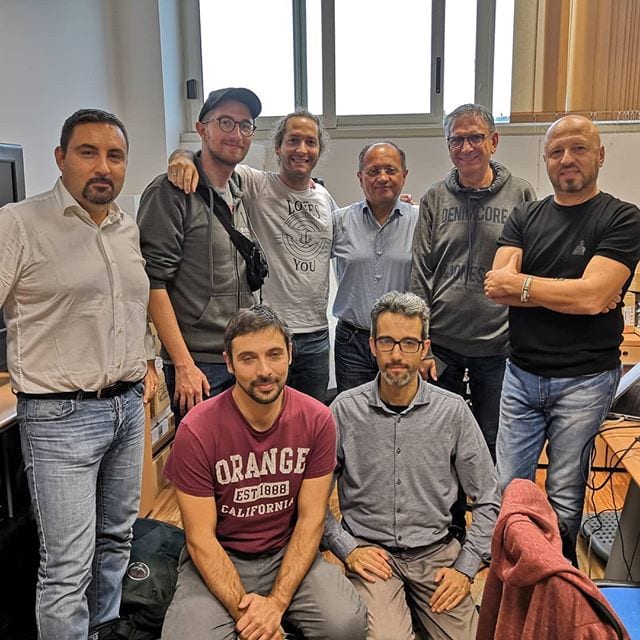 ---
We want to thank Marco for having us inside his office (or his home, as he told us) and showing us the amazing world of MarkBass / DVMark. 
Do you play a MarkBass amp? Are you a DVMark user? Let us know with a comment!