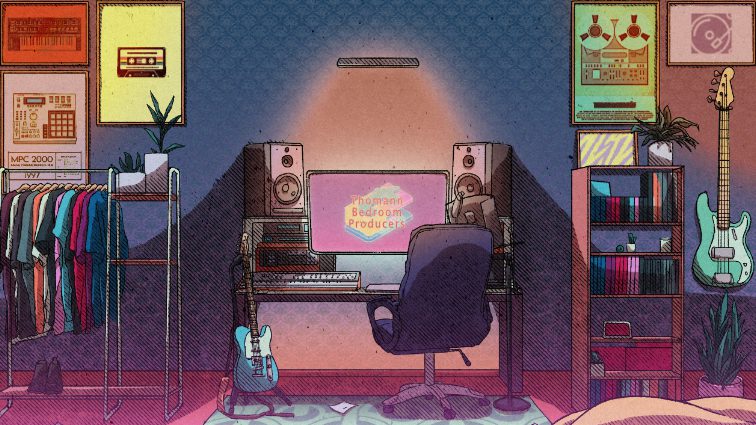 Beatmaking Contest – Thomann Bedroom Producers
Beatmaking Contest – Thomann Bedroom Producers
Welcome to the best Beatmaking contest of the year – get ready to showcase your creative skills and musical finesse as you craft a beat by using the sounds of Treppendorf! All you have to do is create a beat utilising a special Thomann Sample Pack, which contains dozens of unique sounds.
🎧 #ThoBeatmakingContest 🎛️
---
🎛️ How does the Contest work? 🎹
Source Material
The sample pool consists of field recordings from the surroundings of the Thomann shop in Treppendorf, a wide range of quality instruments and of course pure, unexplainable sample magic.
Creativity and Originality
Your goal is to craft a captivating beat that transforms these samples into a mesmerizing musical composition. Think outside the box, experiment with different genres, and blend these unusual samples with your signature style to create something truly exceptional.
Technical Requirements
Duration: Your beat should be between 30 and 60 seconds long and must contain at least 3 Thomann samples.
Software/Hardware: You are free to use any beatmaking software or hardware of your choice.
Sample Manipulation: Feel free to slice, dice, stretch, warp, pitch-shift, reverse, and creatively manipulate the provided samples. You can apply effects, layer sounds, or incorporate additional elements to enhance the final composition.
Submission Process
Deadline: Submissions must be made by June 11th, 23:59:59 CET
Format: Upload your final beat in a high-quality audio format (e.g., WAV or MP3) to Dropbox/Google Drive and attach a link to the form you will find below
Description: Include a brief description of your creative process, highlighting the unique techniques used to transform the given samples.
That's it! After the contest has ended, our jury will do a pre-selection with all the beats. Once we'll have the top 20 narrowed down, we will choose the top 3 winners in a dedicated livestream on Wednesday, June 14th 2023 at 3:00 PM CET. The judging criteria will include but are not limited to originality, musicality, production quality and overall impact. Good luck! 🍀
Read the full Terms & Conditions here 📄
Find some inspiration!
---
🏆 Prizes 🏆
The top three winners of the contest will receive:
🥇 1st Place
1.854€ value
Universal Audio Sphere DLX Modeling Microphone
Native Instruments Maschine MK3 Black
🥈 2nd Place
1.298€ value
🥉 3rd Place
997€ value
---
💪 I want to participate! 💪
---
🤳 Winners announcement 📹
Tune in to the live stream by clicking below and don't miss the winners announcement! 👇
Livestream link available soon! 📺