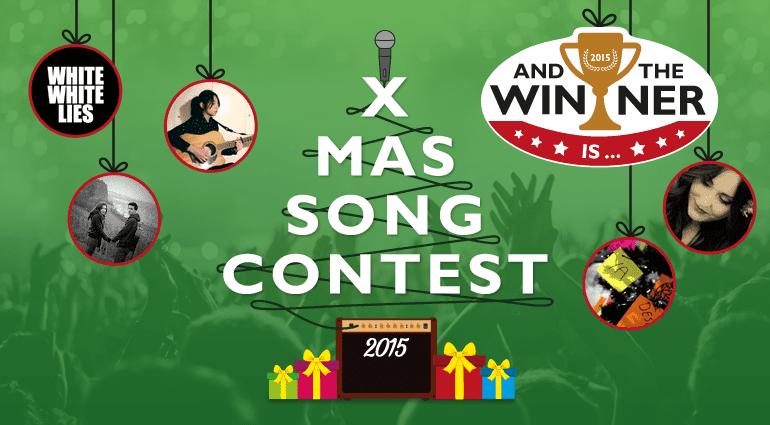 It was truly hard to decide: the finalists of the X-Mas Song Contest 2015 had a very close race until the very end. The voting phase ended last Thursday and now we can finally inform you – drum-roll: The Thomann X-Mas Song 2015 is White White Lies by LAMA! Congratulations on an amazing job, we are very much looking forward to receiving you in Treppendorf soon!
We are happy to share that second place goes to Hannah & Falco with Hold Me Close. This years' third place place goes to Evan Reyne with his evocative song True.
The fourth and fifth place go to the Spanish creatives El Quinto Sistema with their entry En Esta Navidad and Josie Malegria with Yuletide Madness. Fourth and fifth place will of course also not be left empty handed, for their effort they will receive a Thomann-Goodie-Package which we will send to their homes. Our very heartfelt appreciation for their great contribution to our X-Mas Song Contest 2015 and we wish all the winners a lot of fun with their prizes!
We would like to thank everyone that contributed a song this year. There were many wonderful submissions, choosing the finalists was far from easy. Hey, even if you did not win a price this year: remember, everyone who loves and lives with music is a winner. We are already looking forward to next year's contest and we would love for you to join us again for that event. 
Check out the Winner here:
Among all the people that participated in the voting round we have randomly selected five individuals who will each receive a Thomann-voucher worth 50 Euro. We would like to also congratulate these winners!