7 Reasons Why The Saxophone Remains The Coolest Instrument
7 Reasons Why The Saxophone Remains The Coolest Instrument
It's fascinating how consistently the saxophone enriches the music scene. More than 170 years ago, Adolphe Sax wanted to build a warm sounding instrument because he lacked a strong sounding woodwind instrument in the low register. In 1929 a certain Henri Selmer took over the patents, including the workshop, made some adjustments and perfected the saxophone as we know it today. The saxophone's worldwide triumphal march began with jazz at the forefront. The instrument got into some very good hands and the rest is history. Here are 7 reasons why the saxophone is such a timeless fascination and an undeniably cool piece of brass…
---
The sax is and remains a piece of soul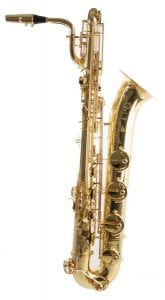 Anyone who listens to the sax player automatically has the feeling that what they hear is not only a nicely-shaped piece of sheet metal, that it MUST be an outward extension of the player's soul. The melodies, phrases and tones it produces seem to come from deep within. When the saxophonist starts, first very gently and then – in the truest sense of the word – "full throttle", he pulls everyone into his spell, even if the notes do not come with one hundred percent virtuosity. A subtle squeak, a touch too much air in the tube, a slightly overdrawn timbre? Not the slightest problem: This instrument is simply honest, perhaps even the wordless translation of the human voice.
← Selmer Selmer Bari Series III Gold SE-B3L
Multi-talented, in all musical styles
The good old "plumbing horn" is incomparably versatile; there is hardly a style of music it would not add brilliant moments to. From folk music to blues to rock'n'roll, funk and soul; from hard rock to punk, rap to nu-metal – not to mention jazz and swing. No single instrument is more present in all the genres mentioned. Not to mention it's role in the songs: it's rarely a sound that is ignored in a mix, it is simply unique and pleasantly characteristic.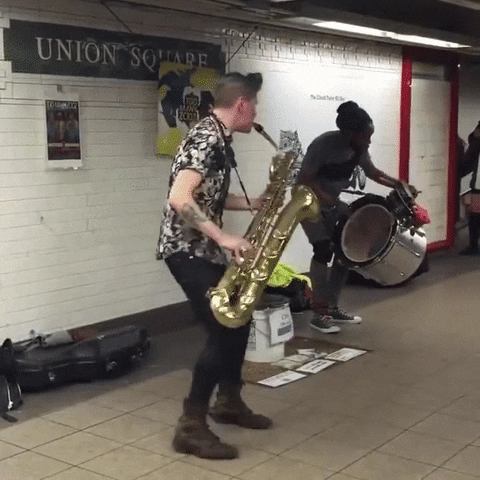 A stable rock in an ever-changing sea

The truth is that music changes continuously over the decades and centuries – and this is a good phenomenon. Bands normally experiment against the background of their respective times, searching for their very own rebellion and find it again and again with new creative cross-over developments. There was never a standstill; just like the world itself, music changes as generations do. What about the saxophone? It has gone through all the currents and has remained more or less how it always was. Of course there are exceptions: think of combining newer technologies such as effect pedals, loopers and samplers with the sax, but the essential tones and methods of playing remain classic for many players. "If it ain't broke, don't fix it".
A rollercoaster ride of emotions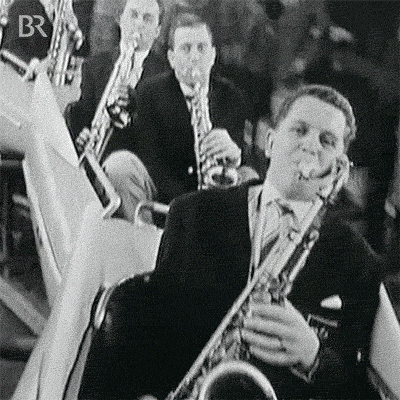 It can cry and laugh; sometimes it is melancholically dreamy and a moment later cheerful again and almost humorous. The sax can sound as smoky as the fifteenth whiskey and then suddenly bright, clear and powerful. No one wants to be sad or to grin all day long until the smile lines form. The secret of the sax is its effortless ability to float between crying the blues and sky-high cheering. The sax has a magical ability to take the listener through a varied emotional landscape and make them feel alive. Presumably, the immense dynamism is one of the saxophone's most appealing features. But, of course, this also depends on the player's abilities and sensibilities.
Pure nature; an instrument far from "trendy"
There are undoubtedly interesting and technically creative possibilities to supply the saxophone with other sounds than the known ones. But despite the possibilities, the saxophone's sound is often preferred unaltered (some reverb excepted) and remains one of the last real natural instruments par excellence on rock and funk stages – and even in pop or crossover genres and in times of samples and sequencers. Have you ever heard the sax sound on a keyboard? It NEVER does this brass beauty any justice!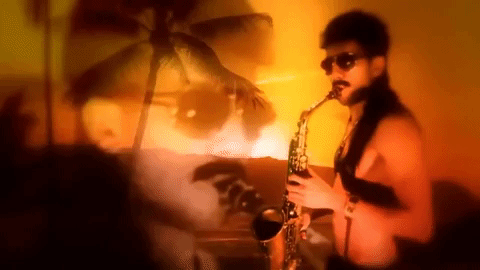 A leader, team player and a soloist
With its very special sound, the sax is the frequency link between the trumpets, trombones and the other floaters like the clarinet. Extremely harmonious, it knows how to fit into a composition, unobtrusively, phrase by phrase. And as soon as the band is ready to relax a bit, the sax can become the confident leader and lone wolf (solo time!). It sounds as good mixed into an ensemble as it does alone. Amongst the metallic Jericho sounds of the other protagonists it stands out with its warmth and is always ready to blow!
Sax solo as memory trigger
And let's be honest: Isn't it true that we remember some songs by the hooky sax solo rather than the vocal melody? Gerry Rafferty's "Baker Street" is now 40 years old, almost everyone can recognise the alto sax solo right away. But if asked to sing the vocal melody many people would be stumped. ? In  "Urgent" by Foreigner you intuitively wait for Junior Walker's sax part (a first take, by the way). "Young Americans" by David Bowie would be inconceivable without the howling sax sounds, same with George Michael's "Careless Whisper". And so it goes through the entire history of music. This instrument has left an unforgettable mark and an end is very far from view. ?
↑ Thomann MK IV Handmade Tenor Sax 
---
Can you think of other reasons why the sax is so cool? ?
Let us know in the comments below!