Yamaha YTR-9610 Trumpet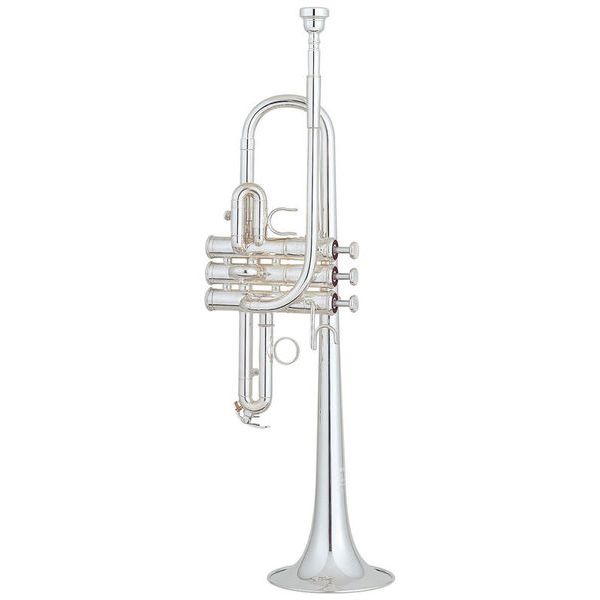 Please activate your javascript. You're currently missing out on our lovely designed product gallery and its useful features (zoom into the very last pixel of each picture, 360 view, videos and more). We wouldn't miss them for the world.
Eb / D Trumpet
YAMAHA's high trumpets are distinguished by a brilliant sound, precise and clear articulation as well as excellent control of the high register. Although the instruments were originally designed specifically for baroque music, they are increasingly used by solo and orchestral musicians, especially for their accuracy in difficult passages, as well as their clear and lyrical sound. The YTR-9610 is equipped with an interchangeable tuning slide and an extra set of valve slides from Es to D. The instrument has a particularly durable silver plating and has a balanced and extremely accurate intonation.
Master class

Lightweight construction

Medium bore: 11.3 mm

3 Valves

Monel valves

Yellow brass bell

Diameter of bells: 120 mm

2 Bells

Bells and valve slides for Es and D

Finish: Silver-plated brass

Including case and mouthpiece
Shop and pay safely
Payment can be made safely and securely with PayPal, Credit Card or Bank Transfer.